GOBLINS illustrator David Semple, King Knobbler, writer Philip Reeve:




Hurrah for the Clovenstone Goblins! They went to the Roald Dahl Funny Prize ceremony insisting 'GOBLINS IZ NOT FUNY' (read their statement here on Philip Reeve's blog) and got RESPEKT... despite the best efforts of lovely people such as writer-illustrator Liz Pichon to give them the prize.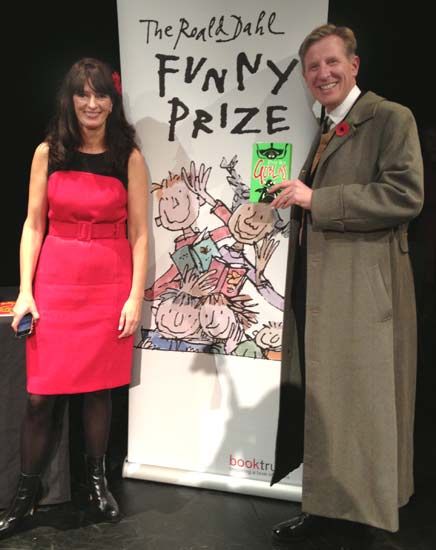 I had fun suiting up in Goblins-green and fan-girl cosplaying for the day. Hey, look! Here's Jonny Duddle, creator of the pirate picture books that Aardman studio turned into a fab animated film. I'd only ever chatted with him online about pirate hats (a recent concern for both of us), so I didn't even recognise him right away. But, exciting!




Jonny with the excellent Joe Berger (I love his Berger & Wyse comic strip in the Guardian Weekend) and Garry Parsons (with Templar's Jayne Roscoe and Mike Jolley just behind them).




And here's Philip, surrounded by the two people who rescued the Goblins from the ignominious fate of people laffing at them.




Congratulations to illustrator Freya Hartas and Jamie Thomson for taking the prize for Dark Lord: The Teenage Years (with the book cover by Thomas Flintham)! Interestingly, Dark Lord and GOBLINS both used Tolkien as their starting point, sympathetically taking the point of view of the characters Tolkien cast as baddies. But Jamie put the Dark Lord into the present day, while Philip's Goblins live in a setting much more like Middle Earth. Philip said he didn't intentionally write his book to be laugh-a-minute funny - it's an adventure story - but it just happens to have lots of good funny bits. I look forward to reading Jamie, Freya and Thomas's book, too.




And the Roald Dahl picture book Funny Prize went to Cambridge-based writer-illutrator Rebecca Patterson for her book My Big Shouting Day. Congratulations, Rebecca!




You can read more about all the winners here on the Booktrust website.




We were treated to a funny video made by Booktrust's Katherine Woodfine and kids from Hitherfield Primary School, then a short play about Roald Dahl from Hawkes Farm Primary School (pictured here).




This guy managed to pull off good deadpan expression.




Here's former children's laureate Michael Rosen, presenting the ceremony:




And judges Lucy Mangan, Mel Giedroyc, Liz Pichon, and Ed Vere (my Monsterville co-creator!) with Michael.




Here the Goblin hordes rejoice at the outcome: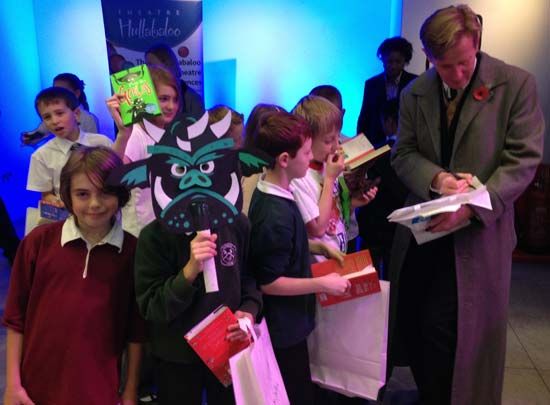 A few more photos: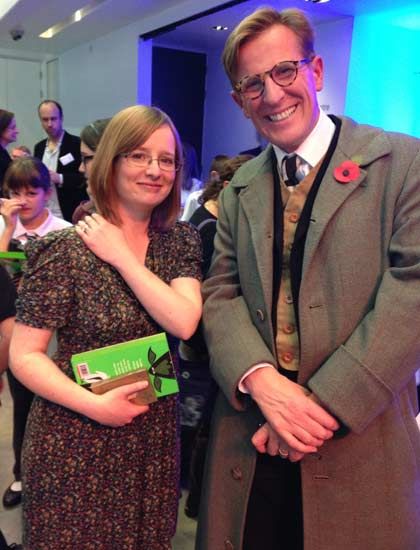 Lucy Mangan & Philip Reeve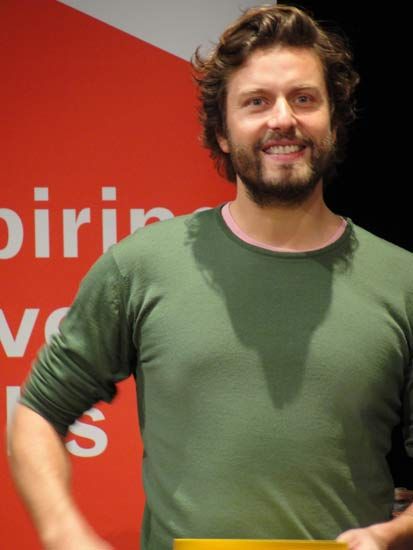 Ed Vere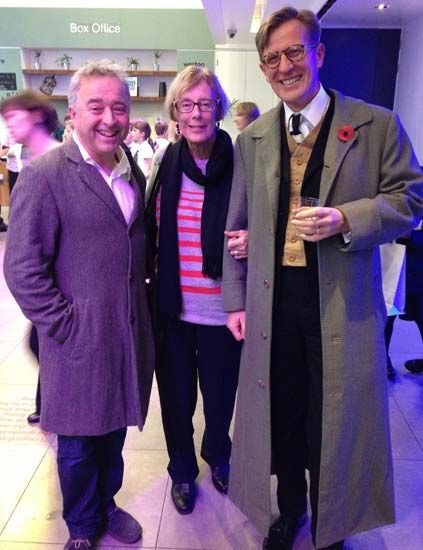 Frank Cottrell Boyce, Booktrust's Wendy Cooling, Philip Reeve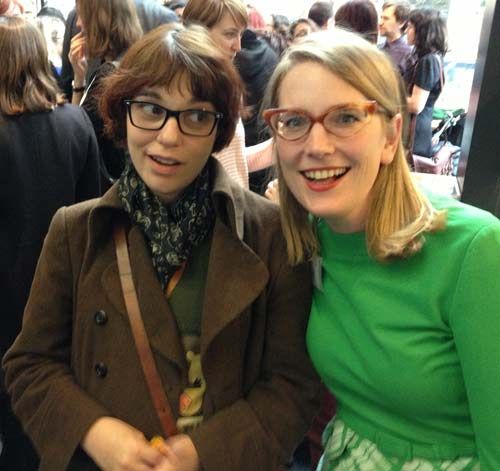 Viviane Schwarz and me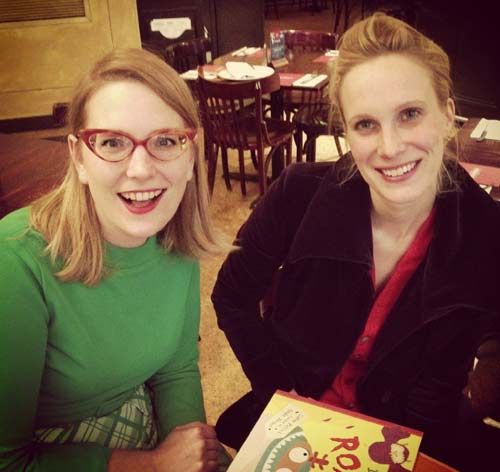 With Louise Yates

And here's the fab Scholastic UK team GOBLINS! From the left, GOBLINS editor Marion Lloyd, publishing director Lisa Edwards, illustrator David Semple, writer Philip Reeve and editor Alice Swan. (You can read Alice's account of an editor's working day over on Books 4 Teens.) The fab Alyx Price was also dashing about, but I didn't manage to find her in time for the photo.




Then Scholastic let me tag along for tea and cakes at the Tate Modern. Whoo hoo!




Besides the cakes (CAKES!), the highlight of the tea party was getting to hang out with David Semple and his fab wife, graphic designer Kate Semple. Thanks for a lovely day, Scholastic and GOBLINS gang!