I just made another lino cut portrait! This one's of comics artist Lucy Knisley, and it doesn't look too much like her, but lino cut is not an exact science, so I'm not too worried about that. Here's the inked-up block: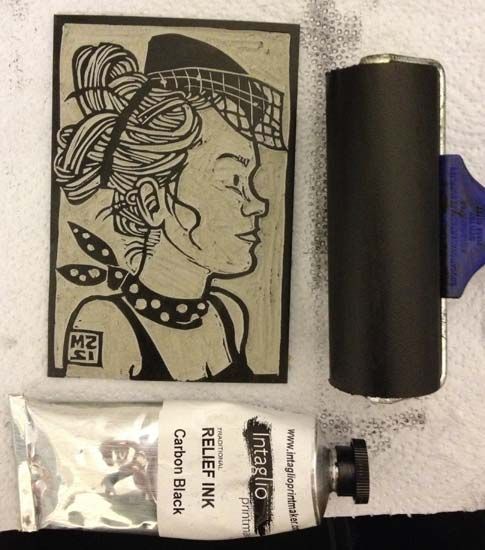 And the first print! I assume the ink is called 'relief ink' because that's what I feel when I see all that cutting didn't come out too badly.




It's so fun having a house guest who loves to draw. Here's a painting Lucy made of the two of us watching the U.S. election results and Obama's speech. (Taken from her Tumblr blog.)




Lucy also played this song on my ukulele while she was staying with us, and you can see a video of it here!




Here are a couple photos of the lino cut process: cutting the linoleum tile, and the original pencil sketch.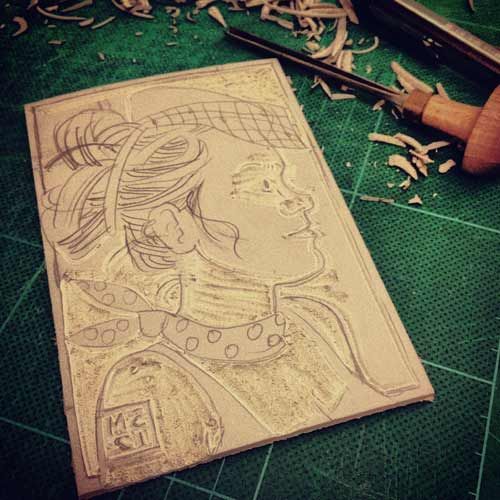 And here's a photo of Lucy's sketchbook, the inked drawing before she painted it.




Keep an eye on Lucy's Tumblr page to see what else she's getting up to on her Oscar Wilde comic research trip!