A new year means it's time to draw a new self portrait. I got a bit silly with this one.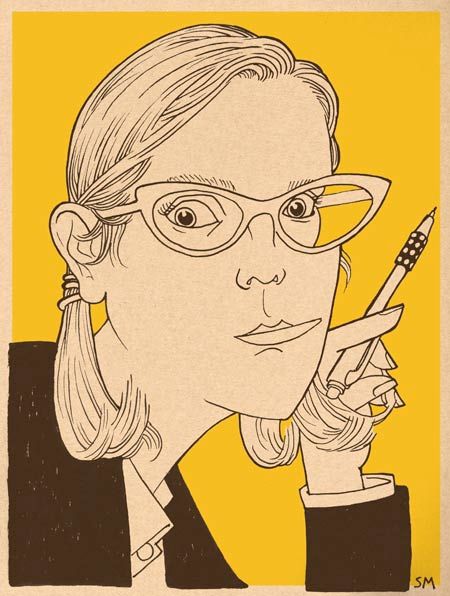 Yesterday, Stuart and I went on a rambly architecture walk to visit a bunch of Nicholas Hawksmoor's churches. (He'd cut out an article about it from the London Cyclist but we did it on foot.) Really, it was just an excuse for a good walk and air out my brain after the previous day's tax form wailings and gnashings of teeth. First stop was just down the road in Greenwich, St Alfege's. I used to go there for lunchtime concerts in years past when I wasn't so busy with work. Really ought to try to catch one every so often.





Lovely window in the road leading up to the church: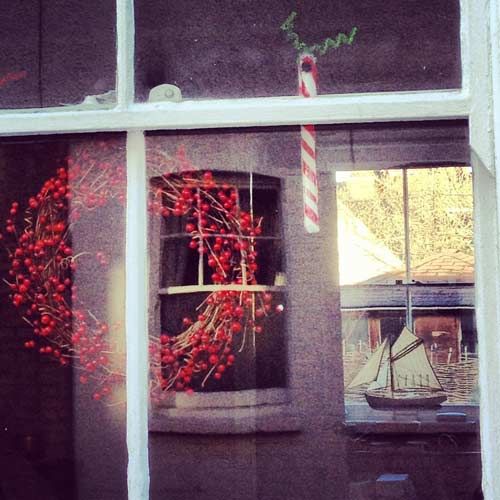 And Number 16's pulled out all the stops in its small garden space.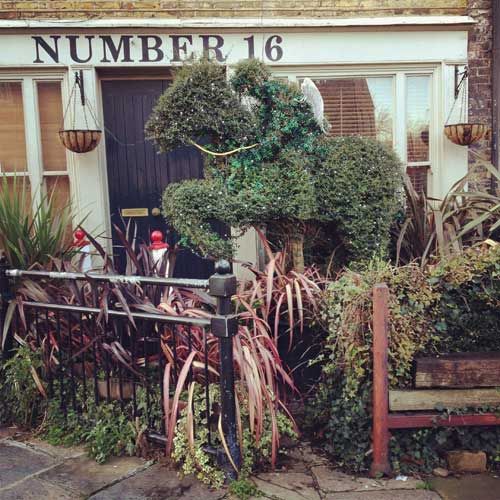 After we walked under the river at the Greenwich Foot Tunnel, we wandered around the Docklands in places we don't usually go with our bikes, and spotted these odd clocks. I wonder what they were for. Particularly that half clock on the right.




Oo, an owl! Railway arch in Limehouse:




Second stop, St Anne's, Limehouse.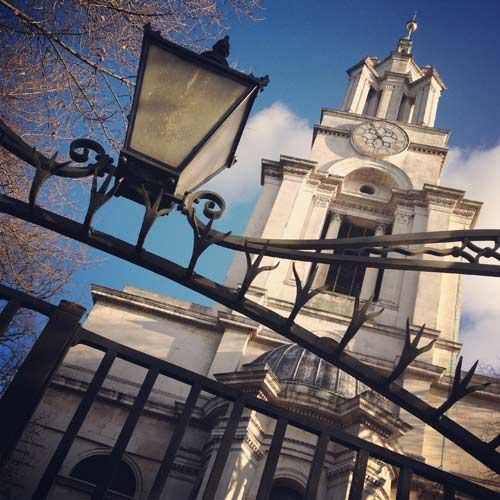 The gates were chained shut, but we could still make out the creepy-ish pyramid in the churchyard.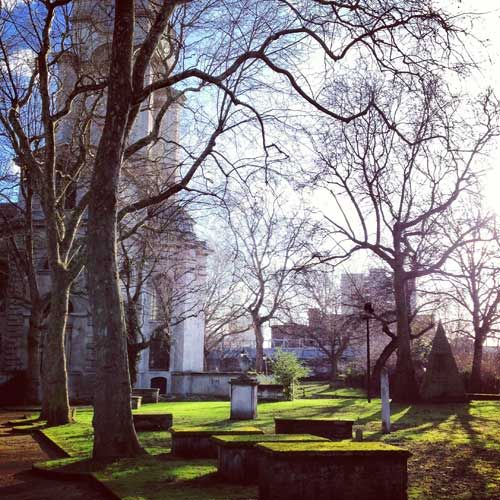 Beautiful old pub along the road, The Star of the East: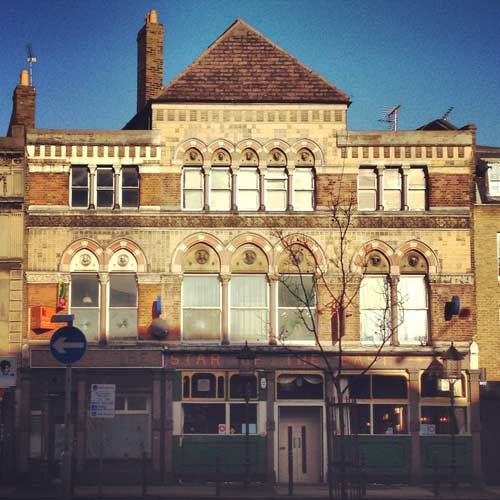 We followed the canal until it came out to Limehouse Basin; lots of boats.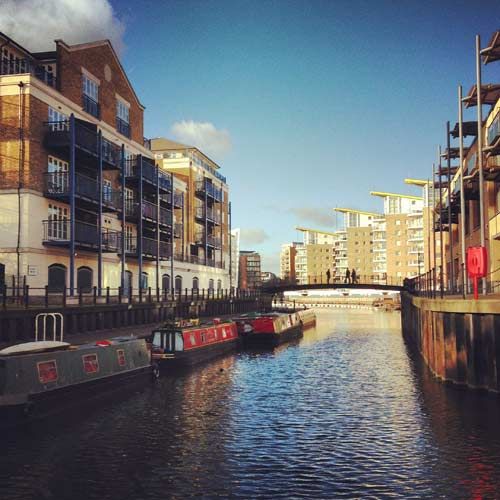 Little detail. Looks like one of those slightly generic pictures you get when you buy a picture frame at a furniture shop.




This picture came out a bit blurry, but I still like it. It reminds me a bit of a Gerhard Richter painting, a lovely lady at The Narrow pub, where we stopped for coffee and crumble and warmed up by the fire.




Love this guy's yellow trousers.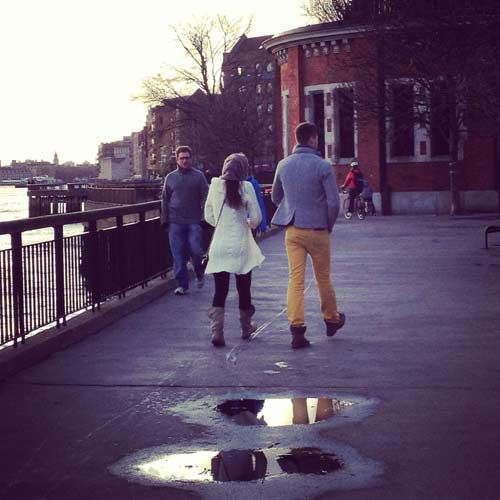 Big dramatic clouds over the Thames:




Shadwell Basin, a hidden sort of dock:




This isn't a Hawksmoor church, but nice all the same, St Paul's, Shadwell. Thomas Jefferson's mum was baptised there.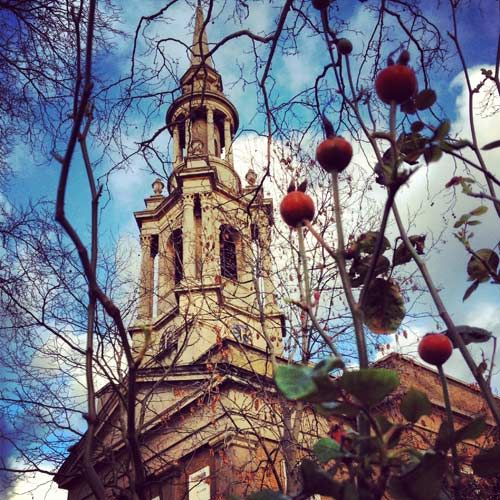 Next Hawksmoor church: St George in the East, Shadwell. It has the oddest pepper-pot towers. Even though the doors were locked, we could enter the outer walls of the church to see a sort of inner church, built after its bombing in WW2.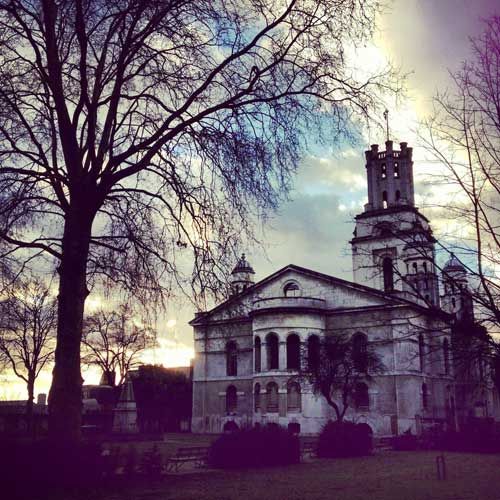 But what almost immediately grabbed my attention was this mural, just around the corner from the churchyard, in St George's Gardens. Isn't it amazing?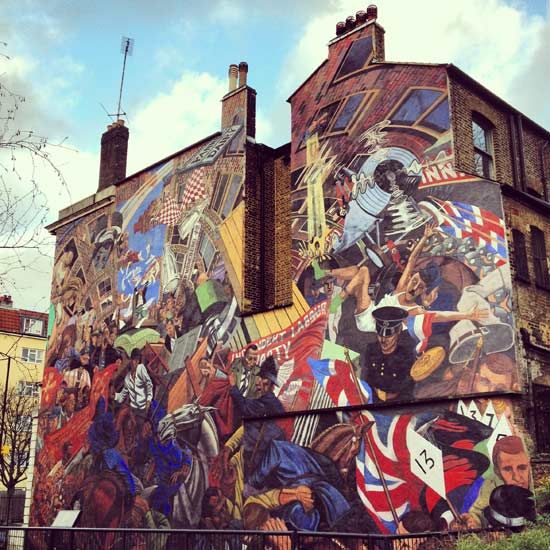 It's called The Battle of Cable Street and commemorates a street fight against Oswald Mosley and his British Union of Fascists, who paraded through the neighbourhood on 4 October 1936. You can read more about the battle and the mural here.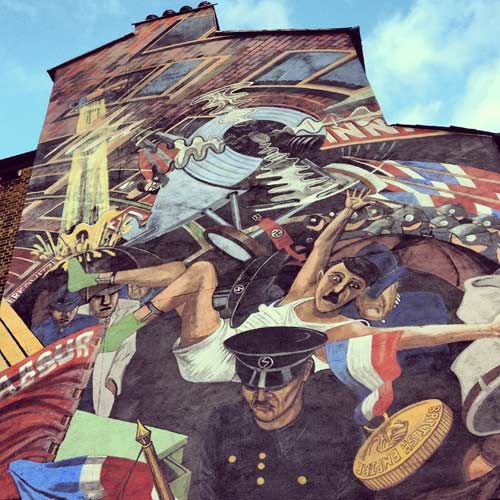 I didn't even know the mural existed, it's slightly tucked away. And the plaque said it had been restored in 2011, so perhaps it's much easier to spot now.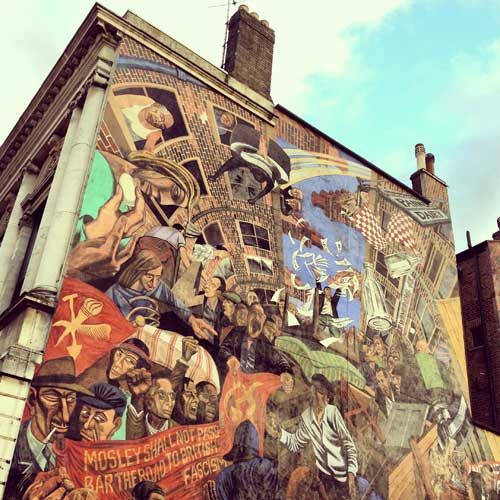 After the mural, we turned left past Library Place (and I thought the colours here were nice):




And we carried on to our last stop, Christ Church, Spitalfields, across the road from Spitalfields Market.




We could have carried on to two more churches within the City of London - St Mary's, Woolnoth and St George's, Bloomsbury, but we wanted our supper and it was starting to get dark, so we headed home.