I drew Stuart last night. This is his 'are you almost finished?' face: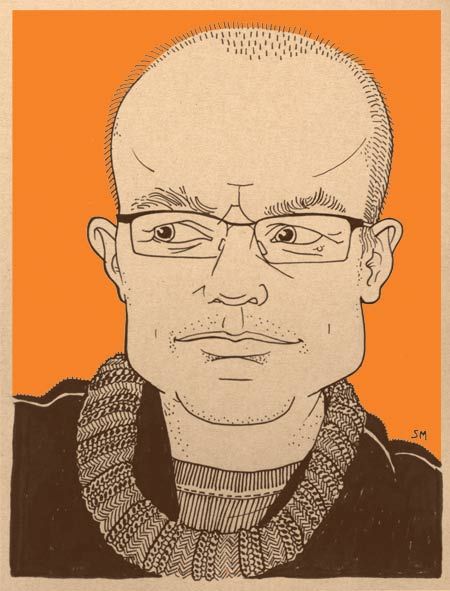 It's not as quirky as the self portrait I drew the previous day, but there's that tricky thing of wanting to be allowed to draw him again sometime... heh heh. We came back from Dartmoor to some lovely things in the post, including this portrait by Lucy Knisley, who stayed with us awhile ago.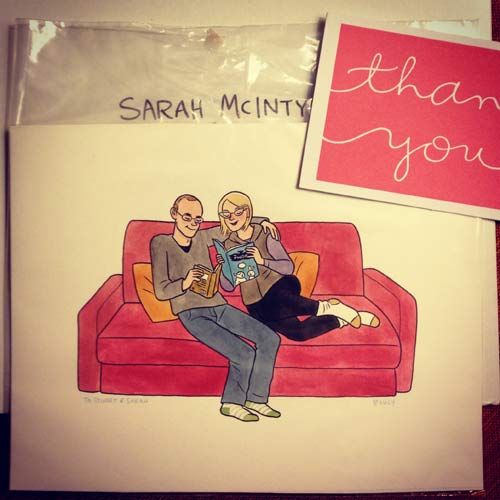 A sweet Gocco 'Year of the Snake' print by Kuniyo Nonaka, whose sister was a home-stay student with my family when I was a teenager: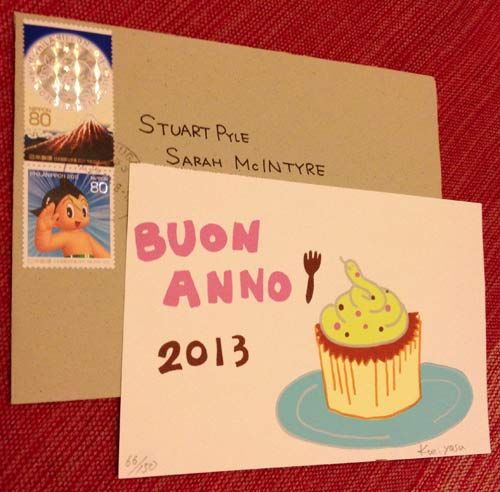 Fab comic by David Lasky in Seattle's City Arts magazine, about the days he worked as a bread delivery man: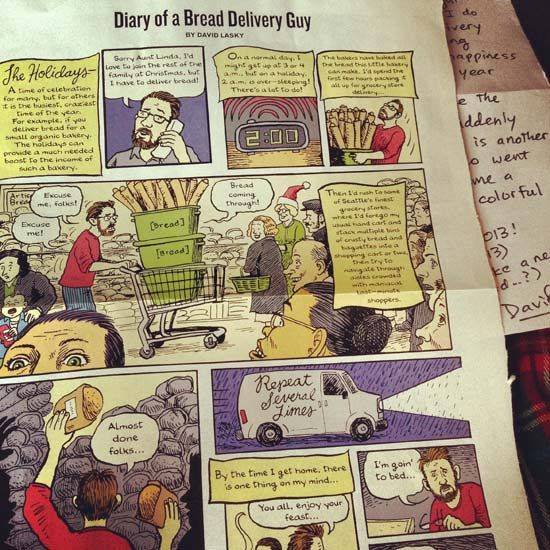 And I liked this cardboard and shredded newspaper nutcracker we saw in a window in Greenwich. That would be fun to make.