Here's a photo of today's morning sketch, this time a portrait of Russian writer and poet Alexander Pushkin. It was fun giving him great hair.




I started drawing from a portrait by Orest Kiprensky, but it's printed so badly in in my little art book that I got frustrated and looked up this etching of the painting, so I could see the clothing better.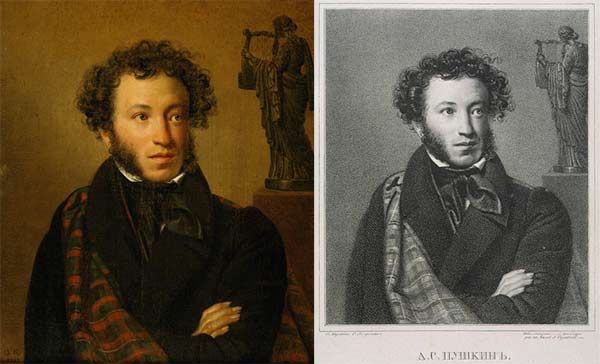 I lived in Moscow for a couple years in the mid-'90s, and over there, Pushkin is a total rock star. Some of my most vivid memories of Russia are of bosomy, middle-aged women in shiny blouses delivering deep-voiced, passionate renditions of Pushkin poems. ...They're rather terrifying when they do that.

No snow yet here in London, but I've been looking at photos from Devon... oh my. We usually get their weather a day or two later.