A couple months ago, Gary Northfield had a bunch of young film makers from the London College of Communication arrive at our studio and interview them for their video What Gets You Up In The Morning. Here they are: Kezia Newson, Marie-Pier Tremblay, Caroline Ly, Shreya Basu and Elvira Figueras.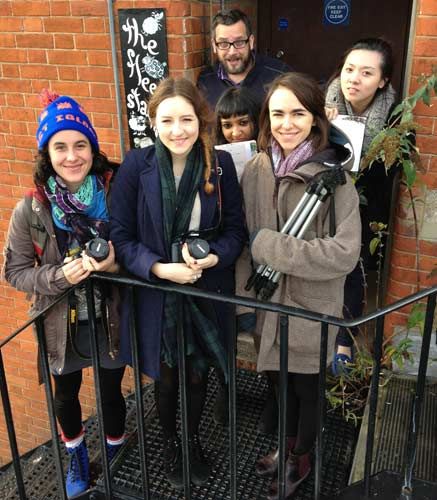 And here's their film! They describe it as a documentary "focusing on passion and motivation in the creative industry'.


Direct YouTube link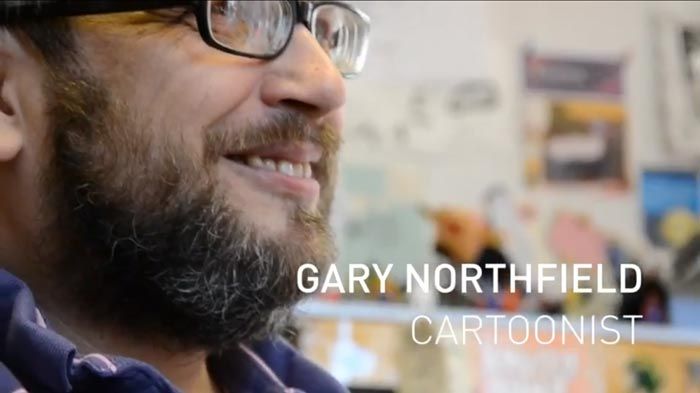 We didn't know who else was going to be in the film, but it was fun to see familiar faces pop up, such as Karrie Fransman, Zarina Liew and even Lucas Levitan, whom I haven't seen for years but who studied at Camberwell with me, but over in the Graphic Design group. And it was the first time I've seen Sophie Dauvois, which was cool because I'm a big fan of her Okido children's magazine.

Oo! I even made a couple vignette appearances! And a lot of my messy desk stuff keeps popping up.





You get to see some sneak peeks from Gary's upcoming TEENYTINYSAURS book (launches this spring):




Lauren O'Farrell's desk makes an appearance:




And here's the team again at the Fleece Station. Thanks, ladies!