What a day! Philip Reeve and I did two Imagine Festival joint events in the big ballroom in the middle of the Royal Festival Hall, in front of over a thousand people! Thank you, Philip, for this oh-so-lovely picture you drew of me during my introduction: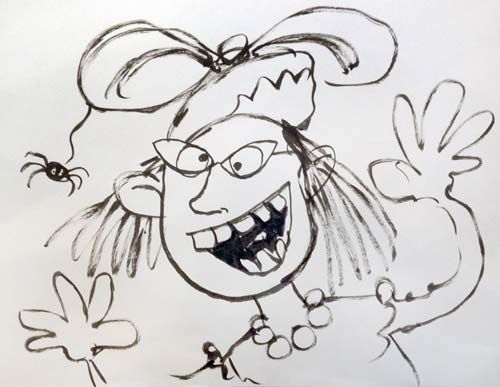 We were introduced by the incredibly striking Madame Lark, who was rather disturbingly carrying a large saw and violin bow.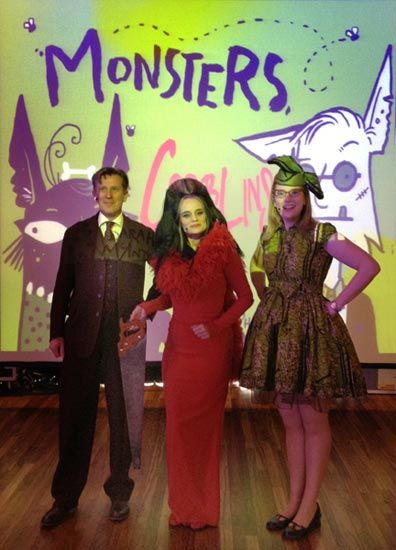 No one was injured during the course of our event, although some musical notes got some seriously abusive-but-impressive treatment. She's a hard woman with a voice box and she knows how to use it.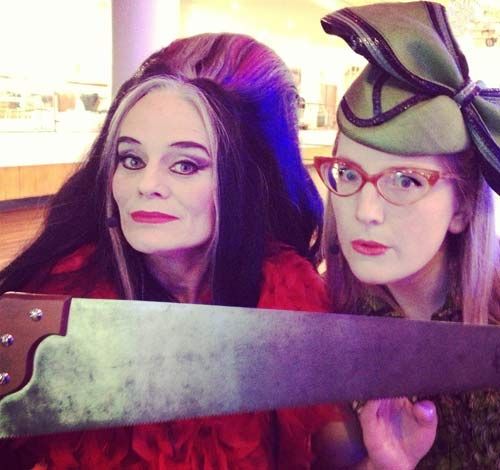 Can you believe I used to be shy... For our afternoon Monsters vs Goblins show, the ballroom was packed, with people standing at the back.



Photo by Ruth Huddleston


It was lovely of the festival to accommodate our monsters theme with their own monsters...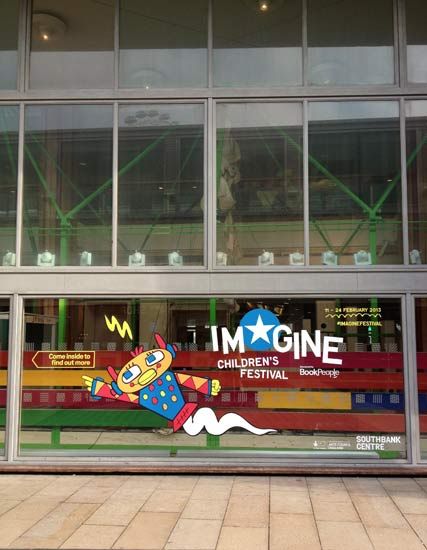 Here's a monster that the audience helped us draw, Philip and me taking turns adding bits to it.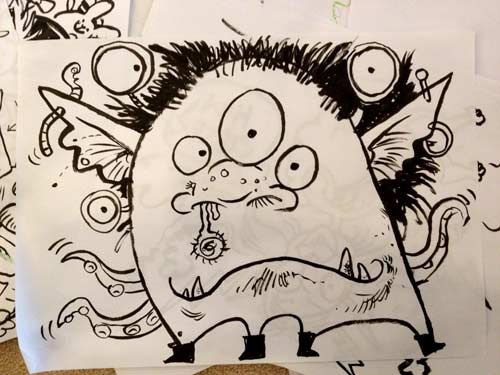 This page started out as a joint drawing but turned into a war zone.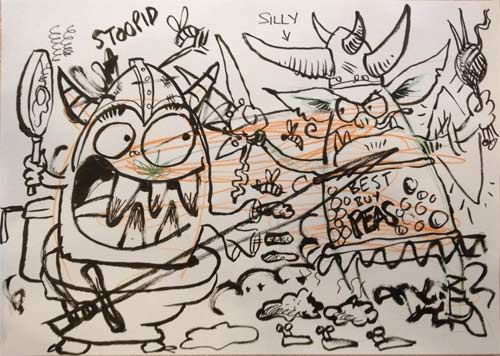 Another audience-assisted monster drawing:




The group at the morning show got to draw their own monsters and goblins, too!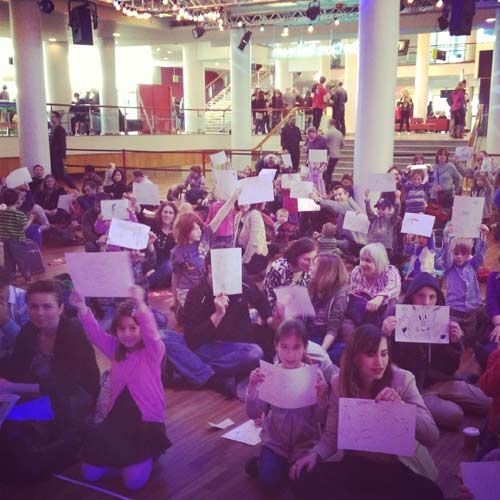 At the book signing afterward, it was fun seeing them come up with their drawings.




This girl drew a very literal Morris the Mankiest Monster vs Skarper the goblin!




Here's a drawing Philip made when he was introducing Skarper and the goblin chief, King Knobbler. If you like, you can play the Goblins Bratapult Wars game (a bit like Angry Birds) over on the Scholastic website.




And here's another drawing of Skarper, and my very helpful drawing of a dwarf. It was fun getting a rise out of the crowd by adding the bows, bunnies and ballet shoes while Philip had his back turned. BEHIND YOU!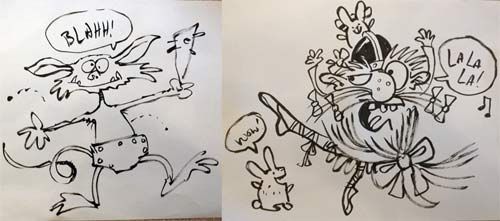 Philip had a 150-people, sold-out Goblins workshop in between our two events (they really worked him!). Here he is, right before the workshop, doing a warm-up drawing.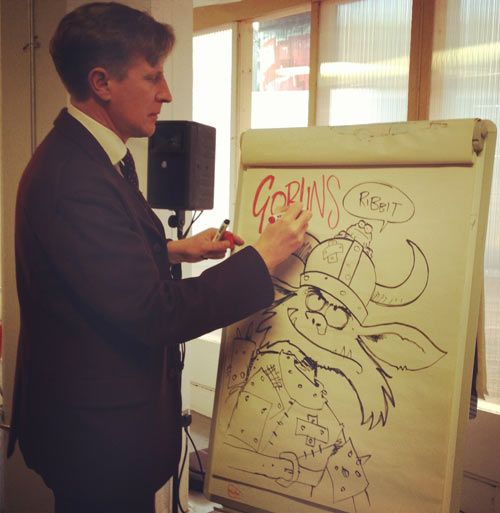 Philip led the group in a world-building exercise. He's used to the 'young adult' crowd, from his Mortal Engines books and such, so it was a little different and surprising for him, having a much younger audience. But they were all still totally into it, building their own worlds.




Such as this one, so awesome:




A few more: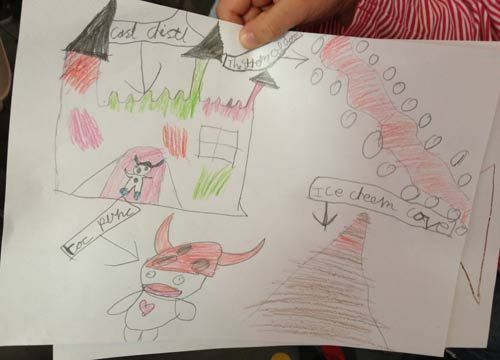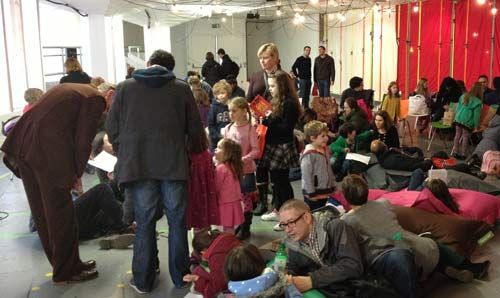 A huge thanks to my fabulous Scholastic picture book editor, Pauliina Malinen-Teodoro, who came along with her son to help out for the day.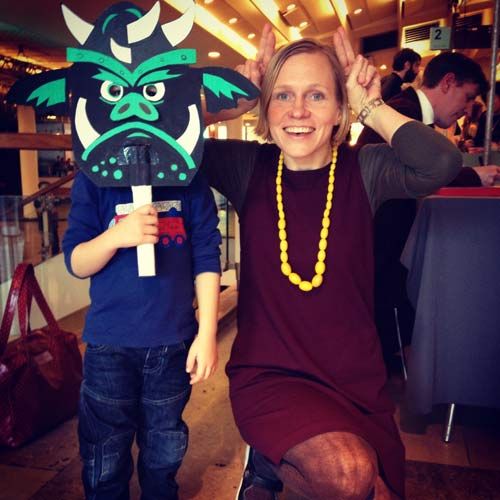 I had several editors for my last picture book, but Pauliina came in right at the end, and now I'm working with her on a brand-new picture book that I've both written and illustrated. I already love working with her, she's ace.




Hurrah to the Imagine Festival team! It took hundreds (if not thousands) of people to make it happen, but here's organiser Ruth Huddleston (@Marielairre on Twitter) and Alton Brown (@AltonCarlBrown):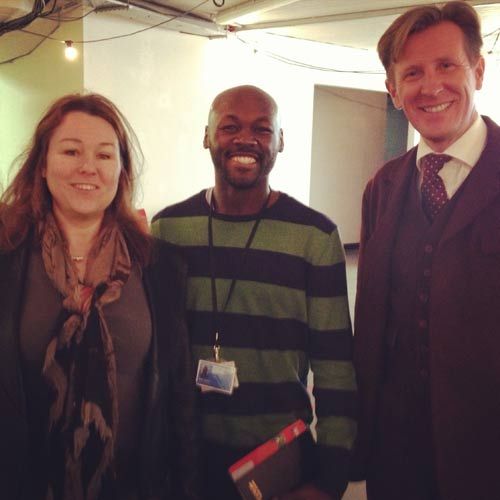 Read Philip's blog post here!