Hurrah, team Kitschies! Last night's award ceremony was a blast, with Kraken's excellent rum, recognising 'the year's most progressive, intelligent and entertaining works that contain elements of the speculative or fantastic'. The outfits were tentacular: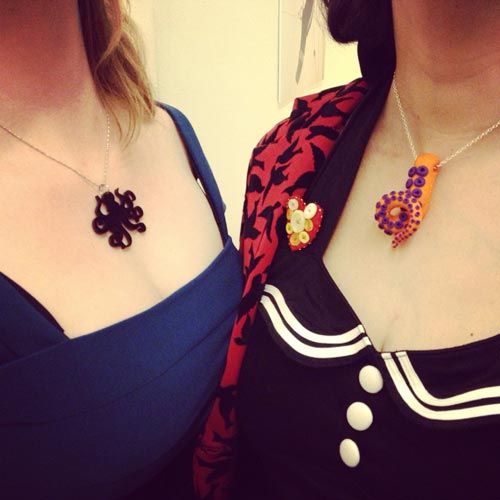 As were the awards: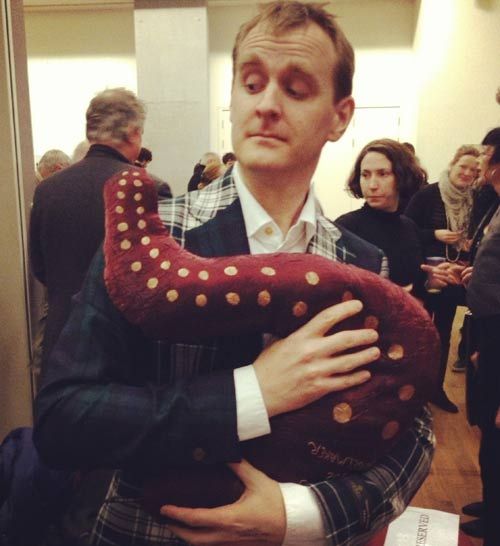 Nick Harkaway with his Red Tentacle: The Guardian asked permission to use and credited this photo in their article here


Frances Hardinge, Lauren O'Farrell, Liz de Jager with Frances's tentacled companion:




A big congratulations to Dave Shelton, who won the Inky Tentacle for the cover design of his book A Boy, a Bear and a Boat. (You can read my review of it here and see photos from its launch party.)




Dave with David Fickling Books team Matilda Johnson and editor Kirsten Armstrong:



And well done, my fab studio mates Gary Northfield and Lauren O'Farrell, who joined Ed Warren on the Inky Tentacle judging panel!




Gary Northfield, Ed Warren, Lauren O'Farrell... and Mark de Jager.




Check out the World SF Blog, which won the Black Tentacle for 'an outstanding contribution to the conversation surrounding genre literature'. Here's Lavie Tidhar making a meal of it: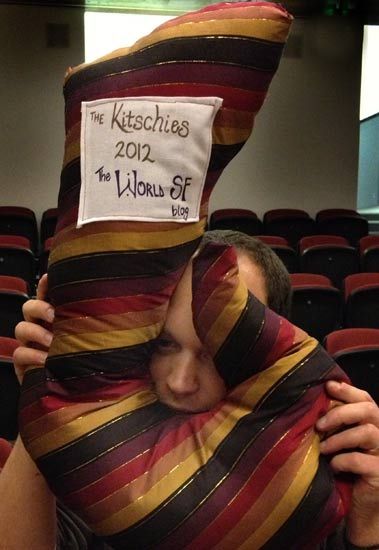 Publisher Jo Fletcher accepted the Golden Tentacle (for debut books) on behalf of Karen Lord for Redemption in Indigo:




Here's last year's Red Tentacle winner (novel category), Patrick Ness, awarding the prize to Nick Harkaway for Angelmaker. (Here's Nick's blog post about it.)




A big cheer for Anne Perry (@thefingersofgod on Twitter) and Jared Shurin (@pornokitsch, and no, it's not about porn, gentle readers) for all the work they put into making The Kitschies a great award and throwing awesome events and parties all year round! They're the best.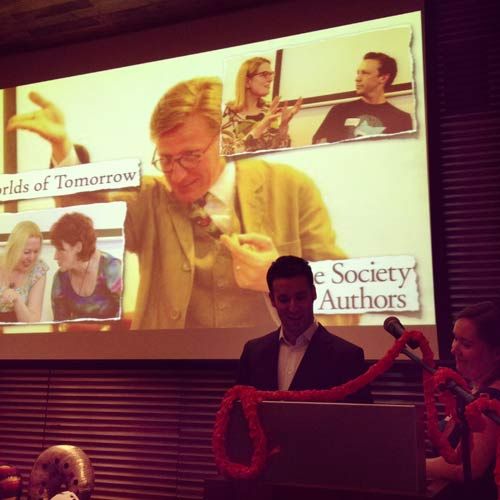 Worlds of Tomorrow event photos by Candy Gourlay

Here's a little sloth giving Anne a hug:





Find out more about the awards over on The Kitschies website! You can click here and scroll down to see earlier Kitschies events featured on my blog, and a few more photos on my Facebook album.