The city of Leicester is so motivated to get its kids reading that, for World Book Day, it hosts a WHOLE WEEK of Author Events! So I arrived at the rail station with my pirate gear and greeted Thomas Cook, originator of the first package holidays and, on the next morning, headed to the Leicester Tigers rugby stadium for a day of pirate shenanigans.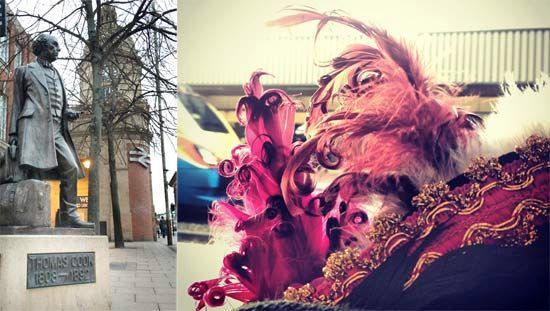 Author Week brings in two visiting authors per day, speaking and doing workshops with 400 kids each, 200 in the morning, 200 in the afternoon. I was glad to find out the other author on my day was writer John Dougherty, fellow CWIG committee member at the Society of Authors. (Which means we sit in Kensington every couple months and eat biscuits together and rant about underfunded libraries and things.) Each child gets their own book to take home, so John and I signed A LOT of books!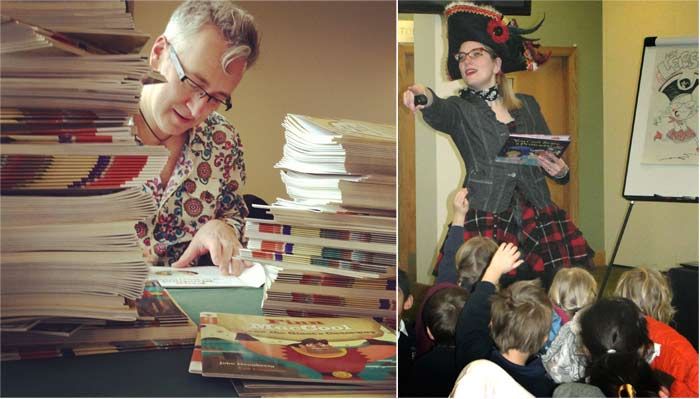 My school groups were kids aged 5 to 7, and I had them draw with me Captain Waffle from You Can't Scare a Princess!, and then design their own pirates.




If you want to find out more about it, here's an article about Author Week in the Leicester Mercury. They're bringing in more than 4000 kids, no mean feat!




A huge thanks for massive organisational wranglings to Ellen Lee and the team from Leicester's Whatever It Takes scheme: whatever it takes to get kids reading. You can friend WiT on Facebook here and follow them on Twitter as @LeicesterWiT.



Clockwise from top left: Ellen Lee, me, storyteller of tall tales, librarian and linguist extraordinaire Jyoti Shanghavi, head of School Development Support Agency Pete Chilvers, and my lovely and super-helpful assistant Katie Little

And a pirate gallery!




I didn't catch everyone's names or schools, but I'll mention those I know: the one on the right here is a 5-year-old from Overdale Infant School.




Left: a 6-year-old at Braunstonr Frith Infant School




Left: 6-year-old from Thurnby Lodge Primary School, right: 6-year-old from Braunstone Frith




Left: 6-year-old from King Richard Infant School, right: 7-year-old from King Richard




Here's a little guide if you fancy a go at it! You can also download fun, free colour-cut-and-paste Design Your Own Pirate sheets off my website.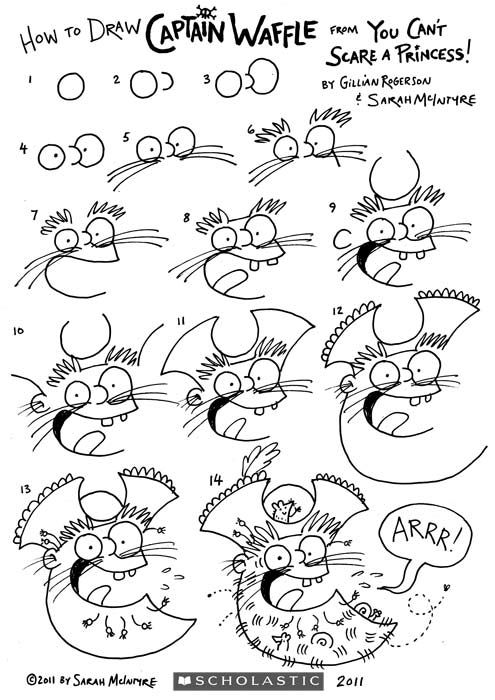 While our groups were drawing pirates, John's group was drawing giants!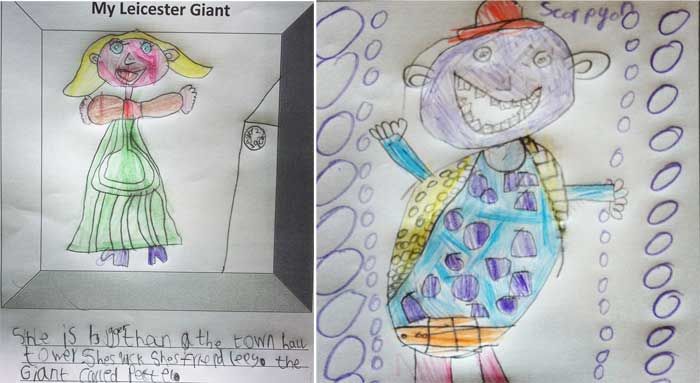 The night before our events, local Leicester author Steve Skidmore (of The TWo Steves) took a bunch of us out for yummy Indian food and Bollywood decor at Paddy's Marten Inn, where we talked a lot about comics.




Here's Steve's partner, Ali, and Leicester comics friend Selina Lock and Jay Eales, who for years were part of the planning committee for Oxford's Caption comics festival and who have edited comics at their own small-press publishing house, Factor Fiction.





Oh, the Bollywood Wall of Heart-throbs was might fine. I like Leicester very much! :D




On a Leicester-related note, my fab studio mate, Deadly Knitshade, has been talking to the Huffington Post: Will graffiti knitting make Leicester safer?