You can see one of my many splendid superhero costumes as seen in this little peek at one of the back pages in SUPERKID, my upcoming book with Claire Freedman: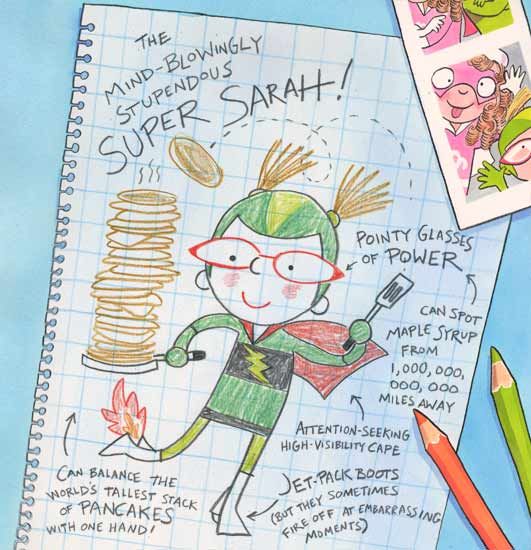 What would you like your silly superpowers to be? If you're anywhere near Oxfordshire on Saturday, 20 April, come join me at the Chipping Norton Literary Festival! I'll draw, you'll draw, we'll get very silly! The event's free, but you need to book tickets here.




To get you thinking about your own, here are some examples of silly superpowers I've drawn in the past. (I'm going to call them 'silly superpowers' instead of 'stupid superpowers', I think, while working with the kids, so they don't think I'm saying their ideas are stupid. Just VERY SILLY.) Leave an especially good suggestion in the comments with your name and it might inspire me to draw it and post it here!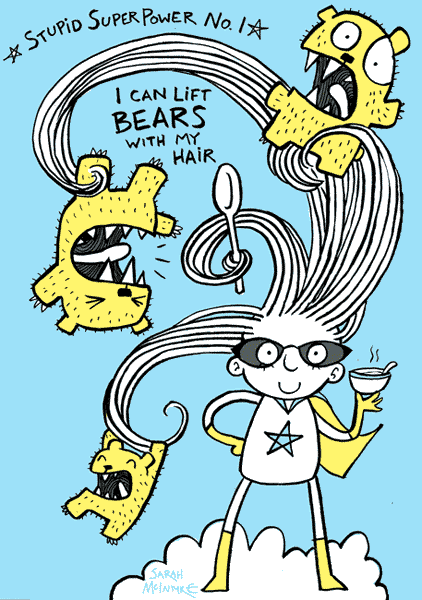 And I'm super-pleased to see they've made me the featured children's author on the Chip Lit Festival's homepage! Well, they said they'd feature me because I'm tall, but insisted I'd have to grow a beard and take a nom-de-plume. (The things I do for my art, eh?)


Edit: Some good stuff already in from Twitter! Keep 'em coming! :D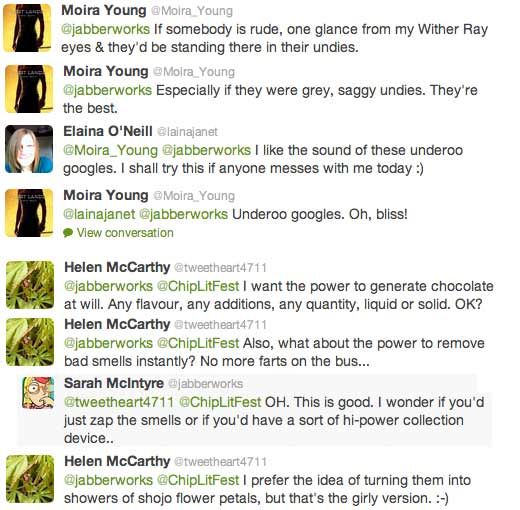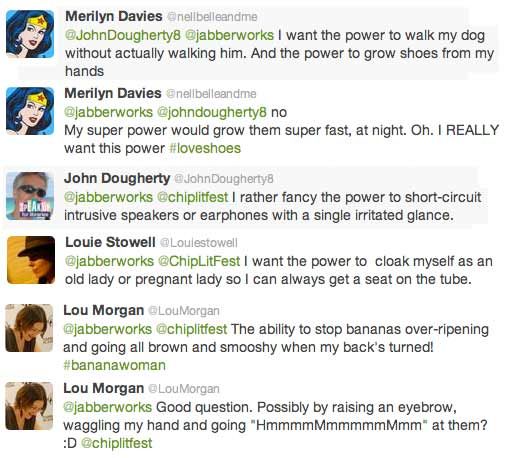 (You can follow the festival at @ChipLitFest!)