Tickets on sale now! I'm so excited about this upcoming Oxford Children's Comic Festival on Sat, 4 May at Oxford's Story Museum - the first of its kind in the country! - and hoping it will turn into an annual big date for the diary. Live drawing, workshops, buying comics, selling comics, chatting with professional comics creators, making your own comics... a day doesn't get better than that, really.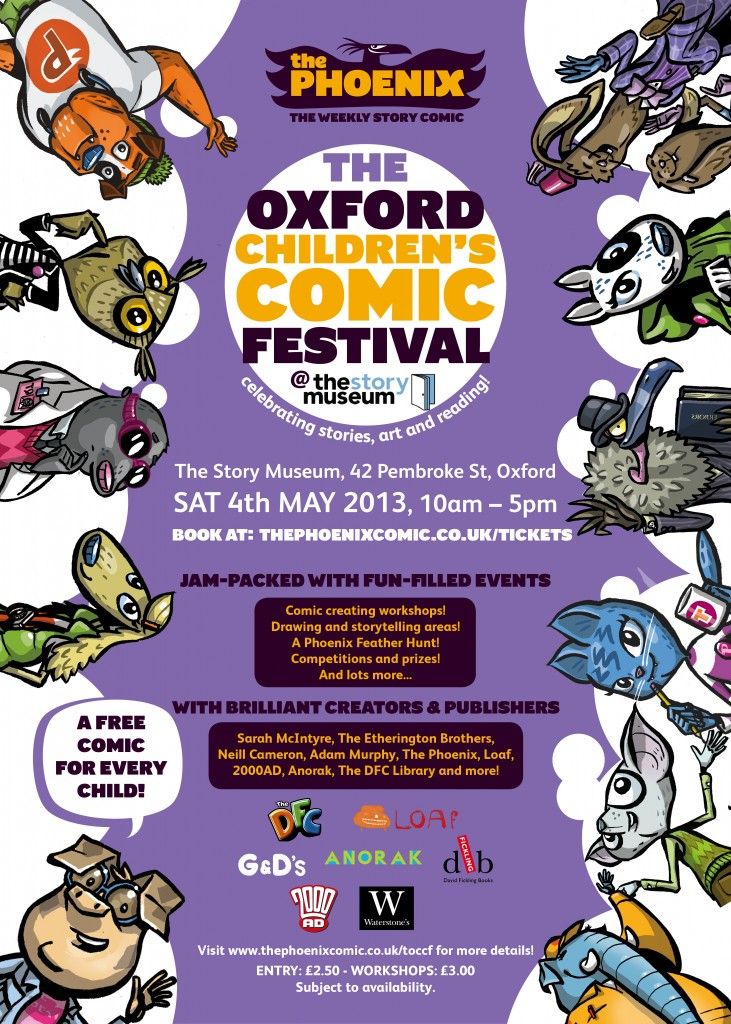 Book tickets and stay posted on The Phoenix Comic website. I don't think they've released the entire workshop line-up yet, but I know that I'm doing a Comics Jam session at noon, and Neill Cameron is doing a workshop before me. ('Cos he lives in Oxford and doesn't have to leave home as early!! Thanks for swapping times, Neill; I totally love you.)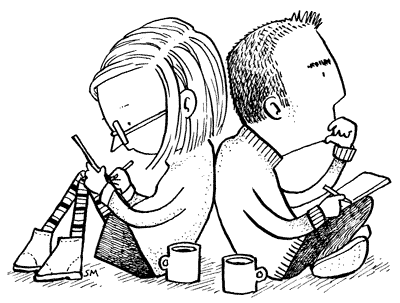 If you don't know what a Comics Jam is, it's the most fun-ever game to play with friends, at school, at the dinner table, in the pub, wherever. You can check out an all-Reeve-family Comics Jam I did at Christmas, Chaffy & the Attack of the Plum Duffs - Read in full here)...




...and a more complicated one I did with Monster and Chips author David O'Connell, called Airship. (We took turns drawing the pages, with a one-hour time limit for each page. At the festival, it will move along much faster, more like five minutes a panel.)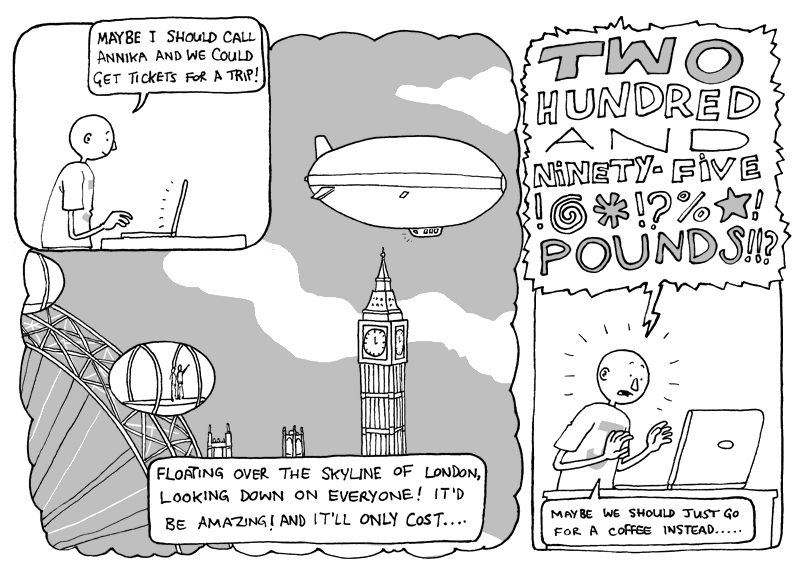 Do book tickets and come along, it's going to be fabulous!