I'm already getting reports that monsters are invading Dublin! Check out these two, which seem to have absorbed David Maybury and Aoife Murray from Children's Book Ireland:




I'll be in Ireland for a week, and SO MUCH IS GOING ON then. I'll be working together with France's Hervé Tullet and Irish Children's Laureate na nÓg Niamh Sharkey on all sorts of fun workshops and events. Here's a sampling, but visit the Dublin Writers Festival website to find out about school events, and the CBI's GET DRAWN IN! website to find out about these and a talk I'll be giving with Hervé, Niamh and Italian illustrator Sara Fanelli. And, of course, there's the CBI Annual Conference on 18 & 19 May, featuring Alex T Smith, Jon Klassen, John Boyne, comic creators Alan Nolan and Rory McConville, Brazilian writer Ana Maria Machado and more: details here.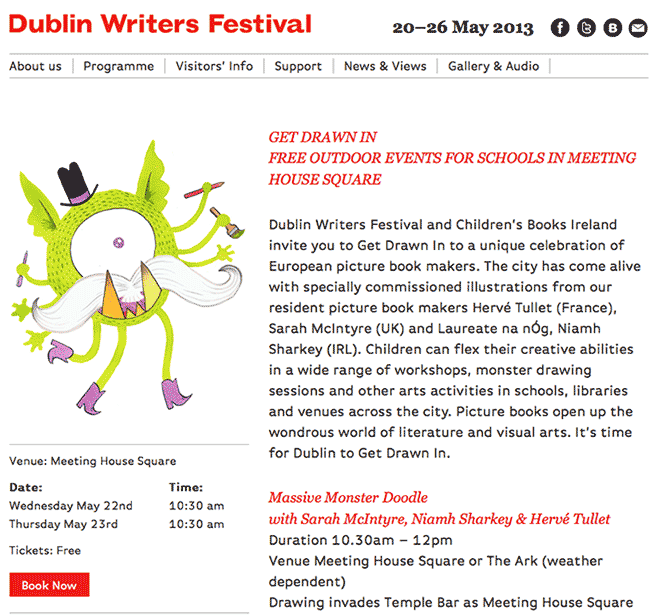 If you're in Dublin, look out for these street banners and take a photo to post on Children's Books Ireland Facebook page!