So what do writer and illustrators need from our publishers? If you'd have asked Babette Cole and me at the end of the London Book Fair at the Booktrust party, we would most likely have answered:
* Ponies
* Frocks
* Smooches
* Pink sparkly drinks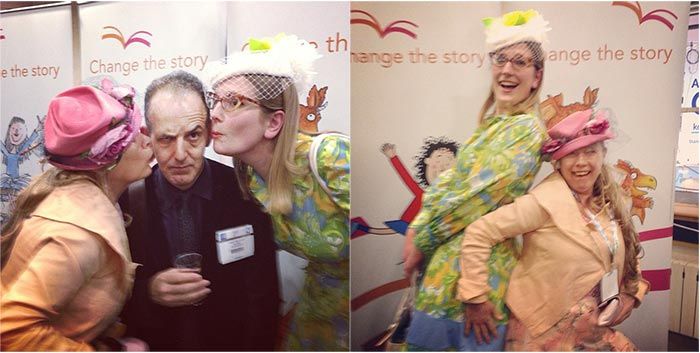 But no... *switches hat* ... I am a SERIOUS WRITER AND ILLUSTRATOR. And yes, I need stuff from my publishers. Booktrust invited me to speak about this on a panel with this most excellent gang. From left: PR guru Justin Somper (who chaired and gave the most carefully researched intros, bravo!), Bookbrunch founding editor Liz Thomson and Curtis Brown agent Stephanie Thwaites (who's good friends with my agent, so we'd had a few laughs over drinks before then).




I had thought we might be speaking with a room full of publishers, but almost everyone in the audience was a writer or illustrator, with one or two agents and publishers. I was hoping very much that it wouldn't turn into a big moaning session (and it didn't); I so often hear writers and illustrators saying their publishers aren't doing anything for them, and they're wondering why the publisher even bothered to publish their books. Often they follow this by saying that they've been thinking about self-publishing, perhaps use online crowd-funding. We KNOW our publishers can't do everything, that readers look to authors themselves to be inspired to buy their books, that publishers have limited budgets, and that it makes business sense not to devote quite as much of their time to a book that's selling millions of copies versus a book that sells hundreds.

At the same time, we're expected to be writers, artists, bloggers, e-mailers, stage performers and educators. (I itemised the jobs from my blog post, The McIntyre Way™, and added two more jobs: accountant and housewife. Possibly lobbyists, too.) I estimated that I can easily spend 70% of my time doing publicity work when, really, I'd rather spend 70% of my time writing and drawing. So what CAN our publishers do to help us so we actually have time to write and illustrate?




I blogged about this earlier, putting the question out there, and had some insightful responses. (You can read them here, in the comments.) The number one thing all the authors seemed to be saying was:

1. COMMUNICATION

Let us know what you're doing: You may be the most amazing publisher ever, getting the book into all the shops, news agents, supermarkets, selling co-editions, getting top media reviews for it, etc. But if you don't TELL the author any of this, the author may assume you're not doing anything. In the panel discussion, a couple people mentioned that they'd be happy to forgo expensive lunches with their publisher, if only they could have a chance to find out the basic facts.


Spell it out: Royalty statements can be very complicated to work out; an incomprehensible sheet of figures. So communicate, but in a way that authors can understand, not just in Book Speak, with all its abbreviated terms and acronyms. It's also helpful to a new author to let us know what we can expect to pay for and what you will pay for (business meals, website work, a sandwich on the train, stickers, etc). We can be embarrassed as newbies to ask, because we don't want you to think we're greedy or pushy prima donnas and decide you don't want to work with us anymore.

It makes business sense to let us know: People in the audience mentioned co-editions being particularly mysterious, and only finding out via Amazon that they have a book published in another language. Surely, we agreed, there must be a systematic way to let people know they have books coming out in other countries, so they can do their best to publicise them. Since so many readers look directly to the author instead of the publisher to find out about the books, it's really missing a trick if publishers don't keep their authors on the leading edge of what's happening.

It makes business sense to know us: Justin leads seminars on building up Author Brands: how do we project to readers what we're passionate about and make them remember us? Since our publishers are dealing with hundreds of books, they'll churn out very generic publicity unless they work with us to communicate the same thing. We've all seen perky publicist tweets that look like every other perky publicist tweet. Publishers need to know what makes us stand out and work with us to push this forward. And, as Justin said, our 'brand' may change over time, as we develop in our career.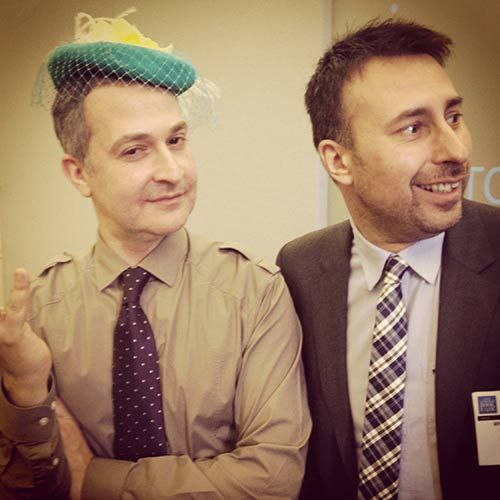 Justin trying to decide if he wants to make a significant change to his author branding. With Author Profile colleague PJ Norman.

2. ORGANISING

One of the things I've struggled with the most lately is dealing with my e-mail Inbox. We're expected to do lots of events to promote our books - and I love doing them - but sometimes a one-hour event can involve twenty back-and-forth e-mails, a day of travel and another day of being too tired to accomplish much. When I started with Scholastic, I fell in love with the itineraries they create for my events. Itineraries. They're so simple, but brilliant! The publicist chases down all the event details and, in a single attachment, sends me everything I need to know: contact details, contact people, relevant addresses and maps, bookselling details, and a scheduled breakdown of where I need to be every minute of the event, from the time I need to catch the train to the time it returns to my home station.

When I have a good itinerary, I don't need to trawl through the 20 e-mails, trying to find all the relevant details, missing a few, accidentally writing down something that was changed in a later e-mail. ...Event itineraries. The way forward.



Itineraries give us time for other Very Important Stuff

3. SOCIAL MEDIA BACKUP

My studio mates and I talk about this a lot. Publishers, it's in your best interest to:

* Follow us on Twitter
* Retweet our relevant tweets
* Keep an eye out for new releases and tweet something about us, or retweet us
* Have an author page and a book page, so we can send the people who want to buy our books to you instead of to Amazon. You may not actually handle the sale on your website, but you get good publicity if we can send people to your page to find out about the book. It's amazing how many publishers have no profile for writers or very out-of-date profiles.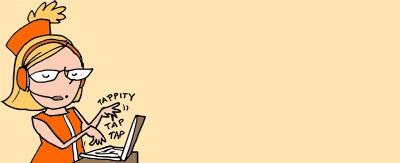 4. TRAINING

Very few illustration or writing courses really prepare us for the all-singing, all-dancing, hard-core-business skill we'll need. Once publishers spot illustration or writing talent, can they help fill the gap?




Both Justin and Stephanie give courses to train writers; Justin coaches with Author Profile, and Stephanie has taught with writer Tony Bradman on the Curtis Brown Creative Writing for Children course. This is when the discussion got very heated. Liz cautioned people against throwing huge sums of money at courses which seem to promise that by going on the course, we'll somehow be getting a foot in the door to being published. She saw it as potentially a very cynical attempt by publishers to 'monetise the slushpile' (ie, in the old days, you just had to submit your story and get rejected, but now you pay to be rejected.)

Stephanie argued very passionately that this wasn't the case on their course, that they were very careful whom they accepted and only took writers whose work seemed very promising.

I proposed a sort of middle ground. I think we DO need training, and I think it's great when publishers run short courses on various things we need: social media skills, school visits, dealing with taxes, etc. But I think that the idea of a single course as a one-stop shop to being successfully published is flawed. I compared it to developing a style in illustration: We're doing something wrong if we only let our work be influenced by one or two other illustrators, but if we let our work be influenced by hundreds or thousands of other artists, our influences will melt together and swirl about and shape themselves into something new. So why wouldn't it be the same with training? I think we need to create our own training:



2009: the very first time I ran a table at a comics fair!

1. Self-publishing: I argued that self-publishing can be our training ground. Liz spoke disparagingly about self-published books, that there's an occasional winner, but usually their quality is very low. But Stephanie said that one of the hardest recent developments for writers is that there's very little or no development time; in the past, publishers invested in writers who had potential, but weren't expected to turn out instant best-sellers. She said that now debut authors are expected to be instant successes or they're dropped. That sounded scary to me. Since the room had so many unpublished and newly published writers in it, I thought we needed to address self-publishing.

We need time to take risks and fail. I've made lots of mistakes in marketing my books. I remember when my studio mate, Gary Northfield, and I thought that knitters would be a great market for selling our comics about sheep. (Knitters like sheep, right?) Our other studio mate, Lauren O'Farrell (aka Deadly Knitshade) is a graffiti knitter and we thought we'd make a foray into her world. We paid for a stall at the Alexandra Palace Knitting & Stitching Show and basically wasted five days watching the world go by; knitters who wanted knitting, not books.




My other idea was to market children's books at dentist conventions, because hey, dentists need fun books in their lobbies. But the knitting fair lesson made me think, actually, people are much more likely to buy books when they go somewhere to buy books. I sold comics at an indie comics fair and the comics went flying off the table: people were there to buy comics.



Loot from Comiket comics fair, much of it self-published

The first time I sold Morris the Mankiest Monster at a comics fair, I made very good sales to lots of dads who almost never bought picture books for their kids because the didn't find the picture book section of shops very inviting to grown-up men. (They were like, 'Hey, you do comics AND you do picture books! Wait, I have a kid! I could bring back a picture book!') At the indie comics fairs, I looked around at the way other people made their tables attractive, things that sold well, and honed my selling technique.



We don't even have to be grown-up to self-publish and sell at comics fairs!

We need time to learn how to blog and use social media: if you go back in my blog to 2006, I had no idea what I was doing. But when I started to make and sell my own comics, and interact with the comics community, I discovered more about who I was, what I liked, and how I wanted to express myself. If someone has The Big Important Novel coming out, and they've never blogged before, it'll be murder to expect them instantly to know how to do all that stuff. Why not self-publish, make some bad books, make some mistakes before we hit publishers with the big book that might make or break our career? Our bad writing and illustrations will slowly turn into better writing and illustation and, in the meantime, we will have picked up our own social networking community and people will be aware of what we do.

2. Cobbling together our own training may not give us a big certificate for the wall, but we can decide what we need.

I'm so glad I got an MA in Illustration at Camberwell art college, and my course leader, Janet Woolley, was brilliant and really put her heart into teaching.



Janet Woolley and Camberwell Alumni Day speakers

But I was also glad that I'd done a BA degree in something entirely different (Russian lit, with a minor degree in Art History), and then worked on seven books with a small publisher before starting my MA. Working with that first publisher didn't go particularly well, but it gave me an idea of the kinds of questions I'd want to ask, and the training I'd need when I did go on an illustration course. Even when I was on the MA course, there wasn't any training for writing picture books, and not much specific training about how to work in children's book illustration as a business. But that was okay, because I was able to seek out the training I need, mostly through seminars, conferences and talks run by the Society of Children's Book Writers & Illustrators (SCWBI), the Business Start-up Classes run by the Association of Illustrators (AOI), events run by the year-round Comica Festival, talks at the Society of Authors, and by taking part in my LiveJournal blogging community. (Yes, I'm still a loyal LJ blogger, even though I don't get much time these days to be a more active part of the community.)

And as if to prove the point, there was a big group from SCBWI in the room, people who had come to the fair in a companionable group to acquire more training on the subjects they wanted to learn about. SCBWI coordinator Anita Loughrey stood up and gave a short impassioned speech about the great things SCBWI are doing to help both published and unpublished writers, and got a big round of applause.




5. NETWORKING

Throw us together with your other authors! We can learn from them, and feel less alone in this business. (SCBWI and Society of Authors are great for this, too!) Many publishers do this already, and I've learned loads of things at festival, when my publishers take take me for a meal with their other authors and we all swap stories about the day and find out what the other people do. One of my books coming out this autumn, Oliver and the Seawigs, came about from meeting Philip Reeve at the Edinburgh festival and staying in touch.




Twitter makes it easier. I'm not sure how people stayed in touch after festivals in the days before e-mail and Twitter. When I first met Philip, I would have been too nervous to ring him on the telephone in the following days, no way. Even a letter might have seemed a bit presumptuous, he's a busy guy and might not have time to write back. But with Twitter, everything's much less formal and we can be in touch with people without it being a Big Thing, or claiming an intimate sort of friendship. And through Twitter, we can visit each other's blogs to get a sense of what the other person's about. Twitter's great that way.


A big thanks to the Booktrust team, who put so much into running a whole programme of amazing talks during London Book Fair! From left: Claire Shanahan with Viv Bird; Liz Neville, Katherine Woodfine, and Claire. (And Rosi Crawley, too, but I somehow missed getting a photo.)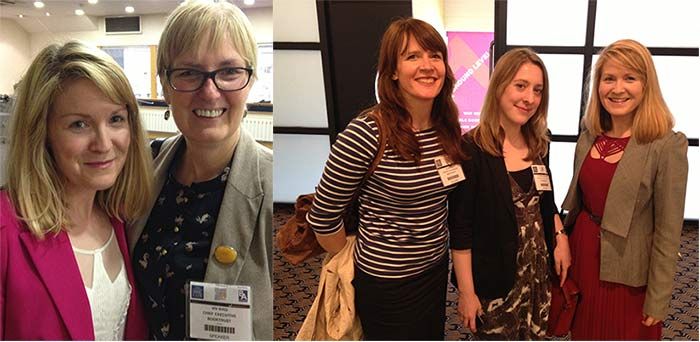 And a couple more photos from the Booktrust party. Hurrah for Liz Pichon, who was the book fair's Author of the Day that day! That's John Agard behind her, and then Babette Cole in her magnificent hat. (And Chris Priestley, up at the top of the blog post, getting smooched.)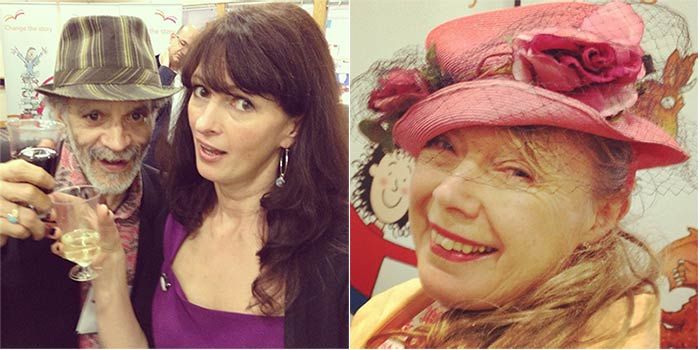 Whew, that was an epic-long blog post! Ha ha, leave a note at the bottom if somehow you managed to get all the way through.




________________________________________________________
Edit: Kate Wilson from Nosy Crow just sent through this link on Twitter, an excellent post, What is a Publisher For?

Edit 2: Just found this good talk about the state of publishing by Neil Gaiman at this year's London Book Fair Digital Minds Conference, via the LBF website. He also says we need to be able to take risks and fail sometimes:



Edit 3: Hey, more news just in! See that self-publishing kid further up in the blog post? That's Zoom Rockman and The Evening Standard have featured him today. Zoom's a great example of someone who makes and makes, and is learning so much about marketing simply by doing it. His comics aren't the best I've ever read - he is 12, and he won't be able to rest on his being-young laurels forever - but if he keeps going like this, his work's just going to get better and better and he'll be in a great place to decide where he wants to go in publishing. Zoom (and his supportive parents and brother, Ace) are awesome, I think when he's an adult, he'll still be very proud of the work he put in now.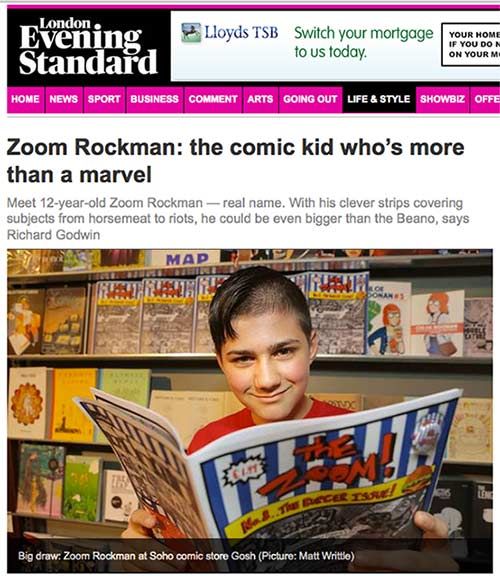 I wish I'd realised I could make and self-publish comics at his age. I was always trying to write a big long novel (with no pictures), but if I'd tried to make more manageable-length comics, with writing and drawing, I would have enjoyed assembling them and learning how to promote them. I thought all comics had to have funny punchlines, like the strips in The Seattle Times, and I didn't realise I could make serious comics. (I was quite a serious child.) Zoom's inspiring.

Edit 4: And another related blog post fresh in from Howard Hardiman! (He's the guy in the red t-shirt in the Camberwell Alumni Day photo, on the far right.)