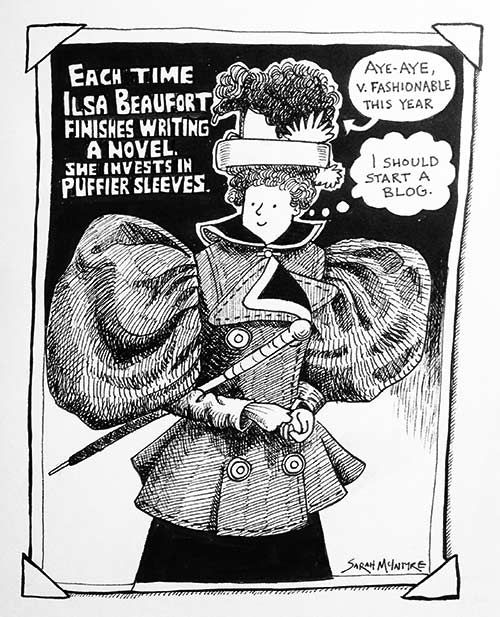 A couple days ago, I took my parents to the Brunel Museum, which is quite small, so we also stopped in next door to the Rotherhithe Picture Research Library at the Sands Film Studio. It's amazing, you can see a visit I made there with Viviane Schwarz and blogged about here. It's a couple old rooms absolutely stuffed with scrapbooks on various themes. I keep making vows to go there regularly and draw from the photos, and failing to do so. But here's a drawing I did this morning, based on a photo in a folder labelled 'Women before 1914'. Henry Bown took the photo of Louisa Jane Harradine, aged 22, born at 17 Paradise Street, London, in 1876. ...THOSE SLEEVES. And I can't quite make out what's on top of that hat, something very furry.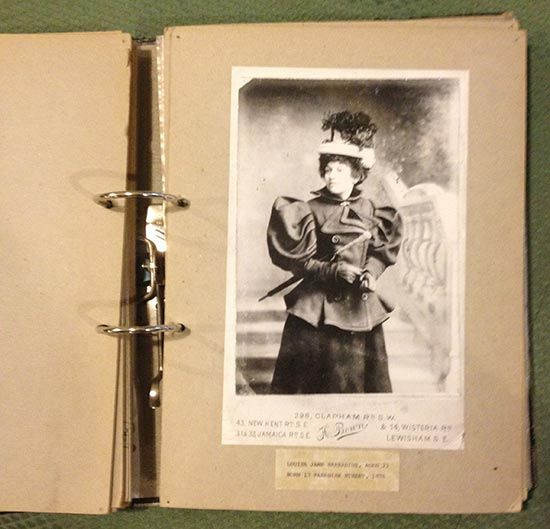 I hope to blog a lot more about this place, it's a sort of magic kingdom.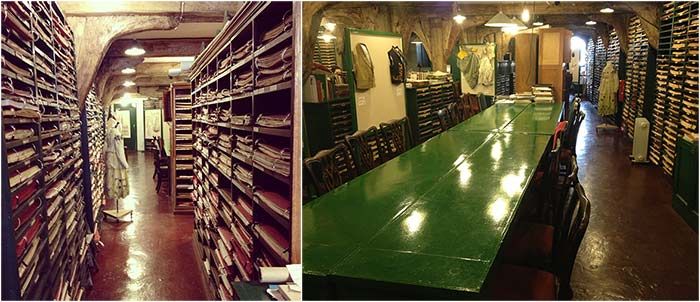 The thing that gave me the kick to do the drawing this morning was seeing this lovely photo and sketch posted on Twitter by Alex T. Smith, of his grandparents, Alice and Sid, in 1948.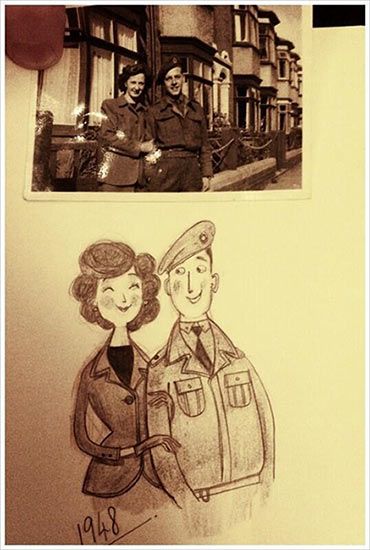 While I was walking through Soho with my parents, we popped into Gosh! London and I bought a few things, including these lovely books, You're Just Jealous of My Jetpack by excellent Guardian comics creator Tom Gauld and Bad Machinery: The Case of Team Spirit by web-comics legend John Allison. Tom had me laughing loudly on the sofa, and I'm in the middle of John's book and really enjoying the chance to read it in a printed format.