Whoo hoo! The TEENYTINYSAURS are coming and I have a new hat!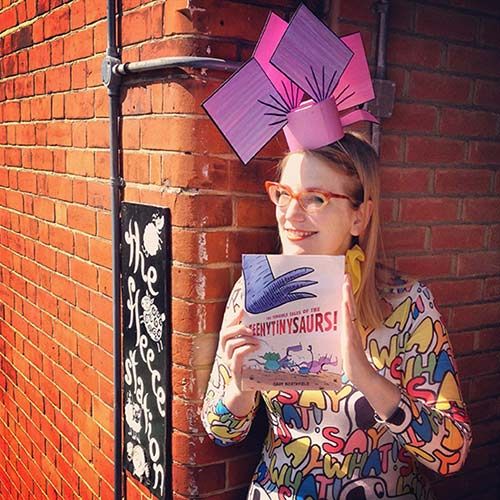 And here's how you make a Ronnie-the-Stegosaurus-themed hat. It's handy if you have a sweet box lying around, some foam board, paint pens, a box knife ...and a copy of TEENYTINYSAURS.




Call this book what you like - a comic book, a graphic novel for kids, a picture book with bubbly bits, a collection of fun dinosaur stories - this book is ACE. I've been watching Gary Northfield across the desk all last year working on it. You wouldn't believe the amount of work that's gone into this baby. (Take a few more peeks over on Gary's website!)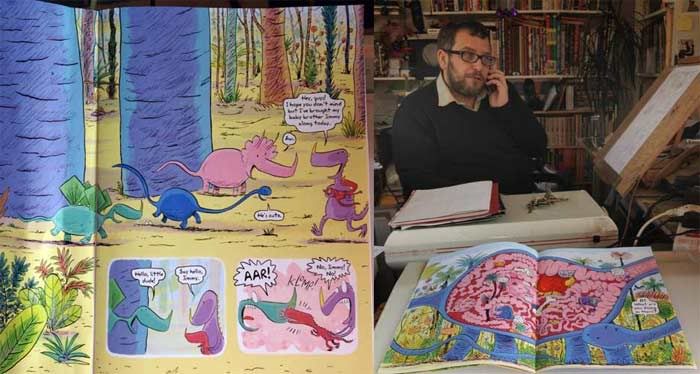 TEENYTINYSAURS is having a pre-launch party TONIGHT (Thursday) at Bookseller Crow bookshop in Crystal Palace, walking distance from Crystal Palace rail station. 6pm - 9pm, then continuing informally in the nearby White Heart pub.





Look, here's a little peek at the Bookseller Crow front window, as tweeted by Gary! (He's @gnorthfield on Twitter.)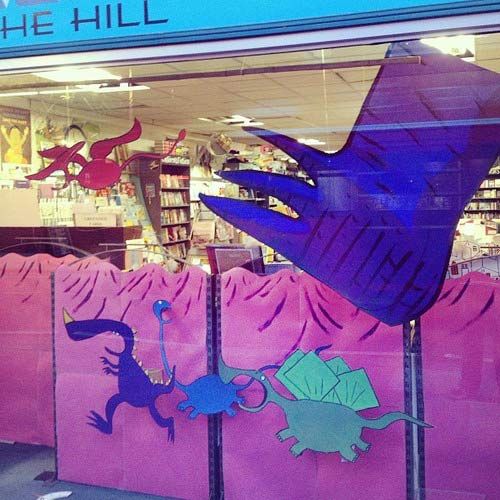 And here's the big LAUNCH PARTY! Gosh! Comics at 1 Berwick Street in Soho is hosting it with champagne and signing. Very central; if you're in London, there's no excuse not to pop along! 7pm - 9pm, and you can RSVP on the launch's Facebook page here.




And FOR KIDS, your best bet is to go along to Gosh!'s FREE COMIC BOOK DAY on 4 May. (That is, if you're not at the Oxford Children's Comics Festival, where I'll be with lots of Gary's Phoenix Comic gang.) Gary will be painting on the front windows and you an also join him at the table and make your own comics. Details here on Gosh!'s website.