Here's this morning's warm-up drawing. (Feel free to colour it, if you like. This version might print better.)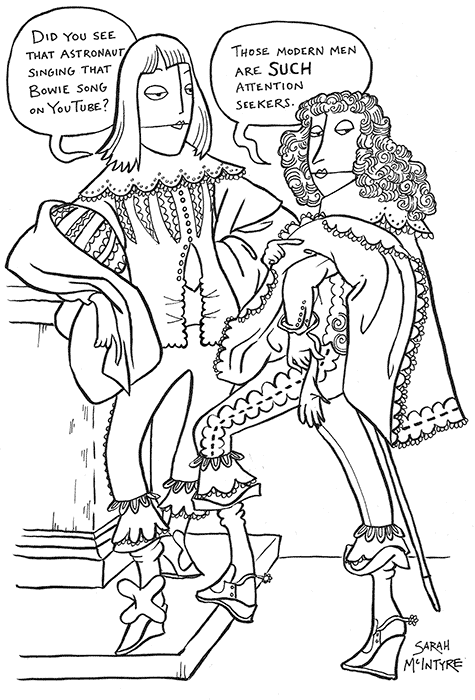 I started drawing Van Dyck's portrait of Lord John Stuart and his brother Bernard when I was at the National Gallery with my parents last week, but ran out of time. They're such wonderful fops, I pretended they were Muppets.




And here's the video they're talking about, which everyone seemed to be watching yesterday. It's a Canadian astronaut Chris Hadfield, Commander on the International Space Station. You can even follow him on Twitter at @Cmdr_Hadfield. (I don't think John and Bernie are on Twitter yet, but you never know.) I see he's been back on earth for an hour now, so welcome home, Commander.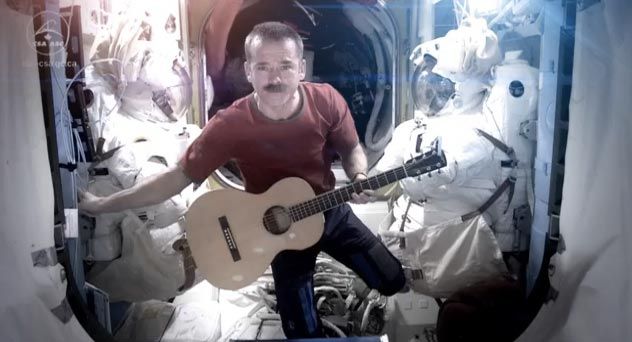 I bet if we made a collection of people's secret life ambitions, recording Space Oddity in space would be top of the list. Or it would be if they'd thought of it. ...Hey, did you see Philip Reeve's review of Star Trek - Into Darkness? It's a corker, go read it over on his blog.