I'd post what I'm drawing right now, but I'm only half finished with it:




So I thought I'd give you some links to other amazing things you can find online. You'll notice I'm drawing with a Claude pencil... he's the creation of the wonderful Alex T. Smith. Pretty much everyone in children's books knows who he is, but I suspect that not all my comics friends know his work, and he's one of those hugely talented guys who could slip easily into making comics if he wanted to. He's already making them in his diary sketchbook. Keep a regular eye on his blog and follow him on Twitter - @Alex_T_Smith and @CLAUDE_and_SirB.





Hey, book reviewer Zoe Toft's house has been a busy place!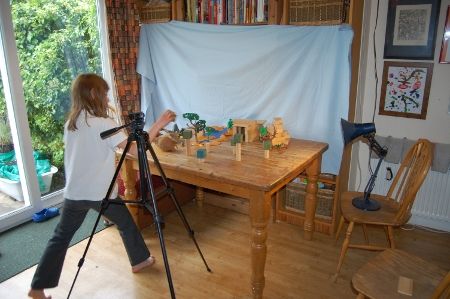 She's written a great review of my studio mate Gary Northfield's amazing book The Terrible Tale of the TEENYTINYSAURS over on her blog, Playing by the Book: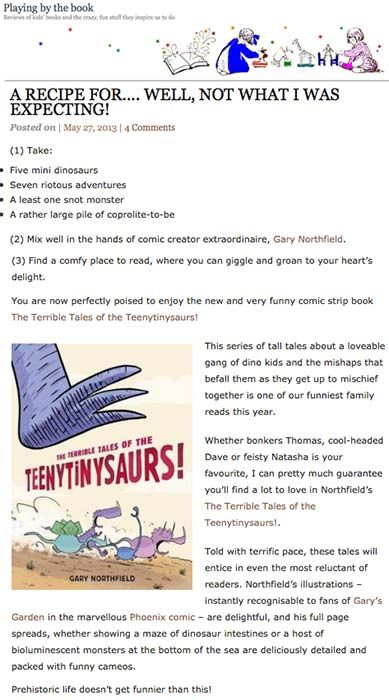 Read more here

And the Teenytinysaurs so inspired her kids that they made their own dinosaur animation! I love the giant bogeys and the dinosaur so tall that his head pokes through the clouds and he eats the moon.



You can follow Gary on Twitter - @gnorthfield - and Zoe Toft - @playbythebook. Gary also creates a brilliant comic, Gary's Garden, for The Phoenix, a weekly comic for children (and grown-ups).

My Oliver and the Seawigs co-author Philip Reeve (@philipreeve1) has written a terrific review of TEENYTINYSAURS on his blog! Read it here... I hope you're all going to Gary's launch party at Gosh! Comics in Soho this Friday, 7pm! Details on the Gosh! blog.

TEENYTINYSAURS is brilliantly crafted and innovative in children's books; I'm tipping it to snap up the Greenaway, Guardian and Roald Dahl Funny prizes. Think about it, judges.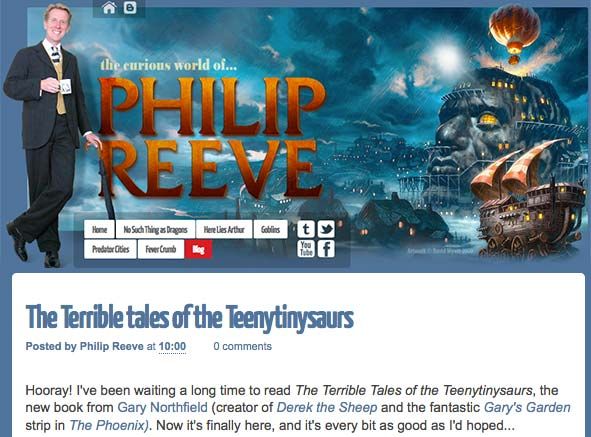 Read more here

If you love Alex T. Smith's diary comic, check out Emma Chichester Clark's PLUMDOG BLOG, a painted diary of a dog and her owner. Again, Emma's one of those people whom everyone in children's books knows about, but comics people have a treat in store for them. On Twitter, she's @emmachichesterc.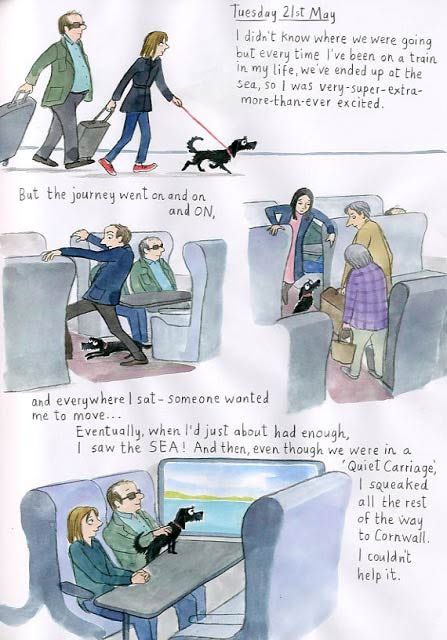 And someone a bit more new to publishing, but destined for greatness: check out Kate Hindley's drawings, she's brilliant! You can follow her on Twitter: @hindleyillos.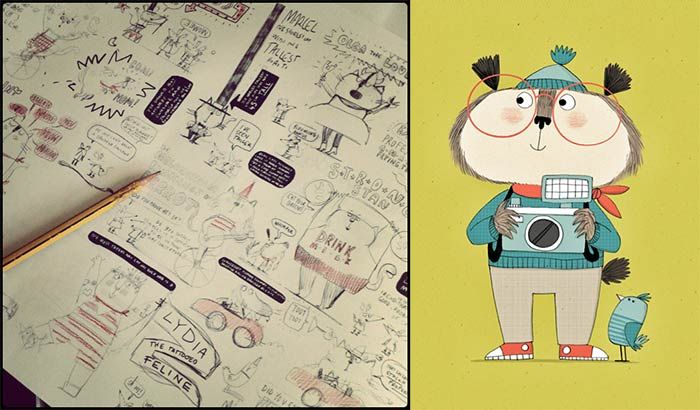 Comics people will all know David O'Connell, creator of the epic Tozo comic and editor of ink+PAPER comic magazine. But children's book people may first discover his writing and drawing in his new book, MONSTER AND CHIPS, reviewed by Catherine Duffy for Ireland's Inis magazine (@inismag). Read the review in full here! Dave's working hard now on the next two books in the series...and also on a project with me...
*taps nose mysteriously*



Read more here

And one more thing, the British branch of the Society of Children's Book Writers & Illustrators has a new online magazine website! And I'm very glad to see a webcomic, by Amanda Lillywhite (@AJLillywhite), is a prominent part of it. Here's to seeing a lot more comics people and SCBWI coming together! SCBWI was hugely helpful in starting me out in publishing, and I can't recommend it highly enough. It doesn't cost all that much to join and the benefits are enormous if you take up the opportunities they offer. Go check 'em out.