Hey, Booktrust has a new writer in residence, which means we get a new person on the blog, which means we get Laura Dockrill! Read her first blog entry here, where she introduces us to her family. Here's a little drawing I made... with leftover workshop pencils from the Pop Up Festival because all my other supplies are at the studio and I'm still home in my pyjamas. (Get moving, Sarah!)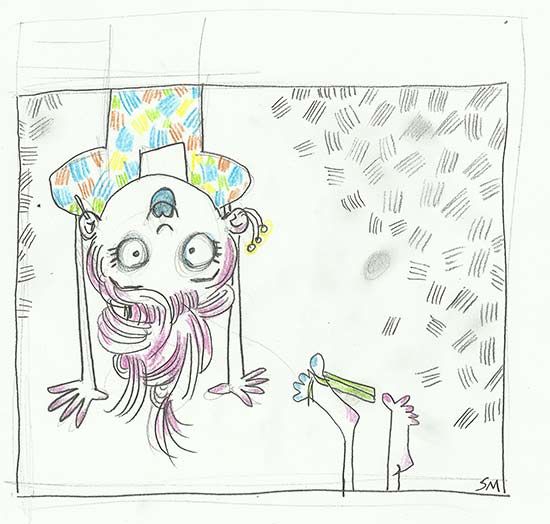 I don't actually know Laura very well at all; I met her at the Pop Up Festival but we were working so crazy-hard on the different parts we were curating that we only ran into each other briefly and snatched a couple photos together: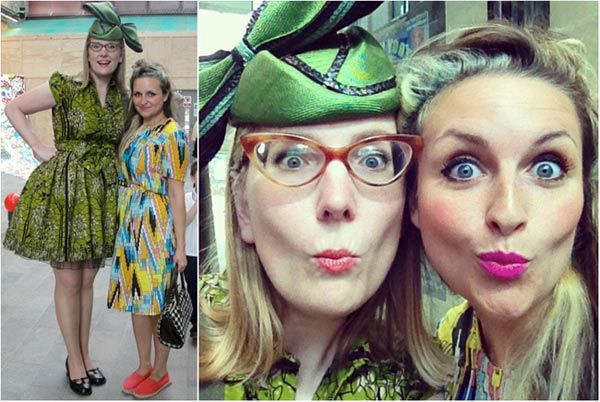 There's loads of wild energy surrounding Laura: she writes, draws, acts, does lots of stuff, and I look forward to finding out more about her and her work as she takes over the blog. Yay! You can follow her on Twitter as @LauraDockrill.