The skies obliged for last night's launch of The Lowest Heaven short story anthology. Look at that low sky over the National Maritime Museum.




And gaze upon this lovely line-up of writers! Head of Jurassic London, Jared Shurin, gave a welcome speech and we had three readings right there under the collection of figureheads (which were formerly housed in the Cutty Sark).




Look at this lovely cover artwork by Joey Hi-Fi! The limited-edition luxury edition of the book also has colour plates from the National Maritime Museum's image collection. (They'll be in black and white in the paperback version.) You can read an interview with Joey about the artwork here on the NMM's blog. The inside's beautiful, too, with a lovely embossed inside cover design and gorgeous printing.





So how properly geeky are you, and how many of these writers can you name? (Clues on the Jurassic London website.)




Well, even if you don't know this couple In Real Life, you will have probably have seem them larking about outrageously on Twitter: Jared Shurin and Anne C. Perry of The Kitschies Awards. Anne recently got an editorial job at Hodder, so Jared says you'll be able to blame all future Jurassic London typos on him.




Here's Sophia McDougall signing my book. Each author was given a Solar System theme, and Sophia got the Sun for her story, Golden Apple.




Check it out, writer and illustrator Sue Eves managed to snag edition 1 of the hundred!




E.J. Swift was one of the writers who read aloud, from her story Saga's Children. (She had the dwarf planet Ceres.)




I was a bit cheeky and got almost everyone to draw something in my copy. Matt Jones left us on such a compelling cliffhanger with his reading of The Comet's Tale that I had to finish his story as soon as I got home. Really gripping story about a cult and the lengths people will go when they don't fit in. I met the guys from the J is for Jetpack blog and they've interviewed one of writers, Alastair Reynolds here.




Thanks for a great evening, Jurassic London and NMM! There were quite a few activities going on in the museum, which were all part of the Visions of the Universe Late, in partnership with Camp Bestival. I didn't manage to get a photo, but there were some awesome family comics stuff happening right at the beginning of the evening, with Gary Northfield and the team from The Phoenix Comic. Gary and the team will be doing loads more comics workshops at Camp Bestival, so keep an eye on Gary's Twitter account - @gnorthfield - to find out more.

Another event going on that night was an introduction to what astronauts drink in space. Here is a very boozy jelly concoction.




My studio mate Lauren O'Farrell (aka Deadly Knitshade) and I, of course, had to join in the sampling of it. As did @blightea and @celesteosharp.




The Lowest Heaven is a book for grown-ups. But, funnily enough, I had been hanging out in space just the day before, at the Discover Children's Story Centre in Stratford. Check out this great lunar landscape designed by Jim Field. You can find out loads more about how he designed the place over on his blog. Awesome stuff!




Unfortunately the space suits there run a bit small. Jim and I need to talk.




Ha ha, love this rocket control panel.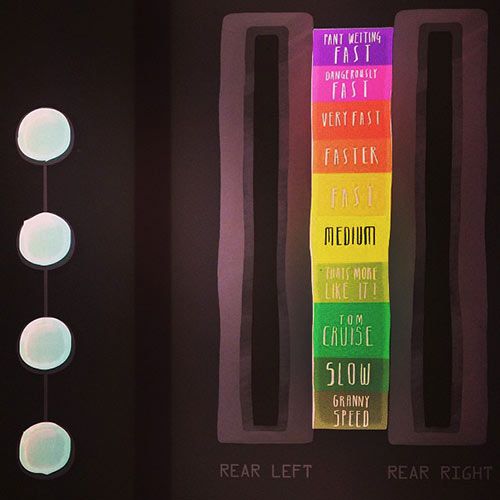 And here's the Discover team's Rachel Brasier exploring martian caverns.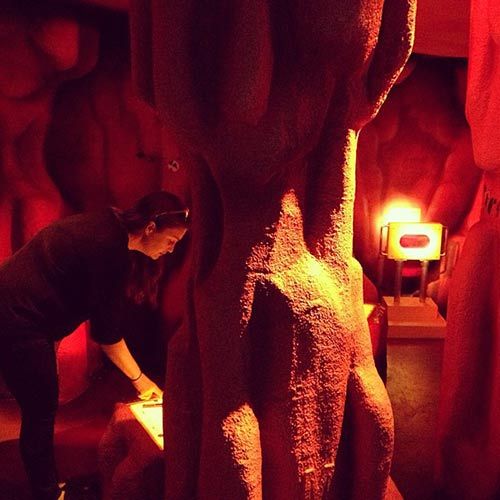 The Discover story centre is such a fab place. You can click the Discover tag on my blog to see some other things they've done.