Hello, Dad! *waves* My godfather used to have an enormous and rather terrible portrait as King Tut that he was given upon retiring, and it used to glare down at us whenever we visited. So I thought Dad needed his own version. Here's the All-Powerful, All-Seeing, Mighty Provider of Biscuits, Bicycles & Hugs, Papahotep I.




My parents took me to the British Museum when I was a kid; it was one of the places I most wanted to visit in the whole world. I bought a papyrus painting from some street vendors and Dad framed and mounted it for me when we got home. (Do sign up for my comics workshop at the British Museum, happening Sun, 21 July.)

A few other things. Some beautifully painted graffiti I saw on Friday night in East Dulwich, by Goose Green: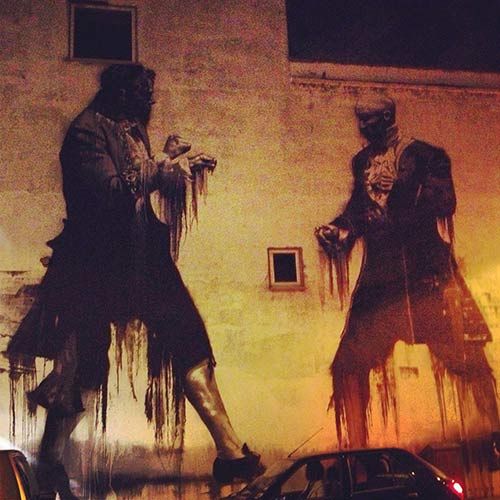 I stopped by the SelfMadeHero book launch party at Gosh! comics shop in Soho, and picked up a copy of Rob Davis's Volume 2 of his Don Quixote graphic novel.





If you don't know Rob from the comics world, you probably know him as one of the main illustrators of the Horrible Histories. The first volume of Don Quixote was awesome, so beautifully drawn and Rob adapted the story is such a gripping way, really making it come alive. (I gave it to Dad for his Christmas prezzie.)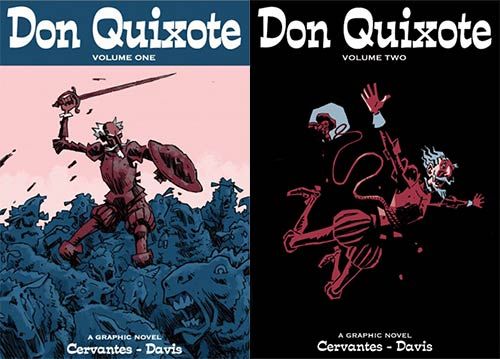 I love this picture Rob's drawn of himself working on Don Quixote: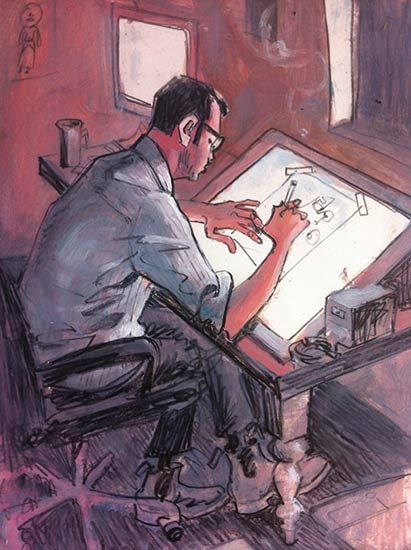 You can see this and more in an interview with Rob over on the Forbidden Planet International Blog. Rob was also one of the two editors (with Woodrow Phoenix) of our NELSON graphic novel, and it was great working with him.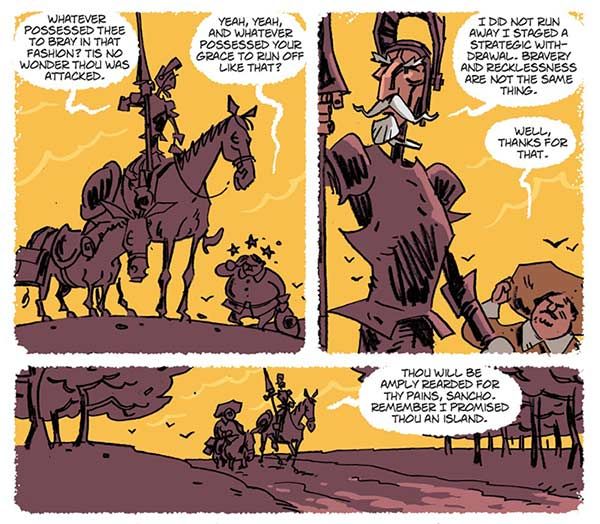 I have no idea what the book will be like, and the cover of this one's a bit scary, but I was pleased to see Mark Stafford and David Hine launch their new adaptation of Victor Hugo's work, The Man Who Laughs.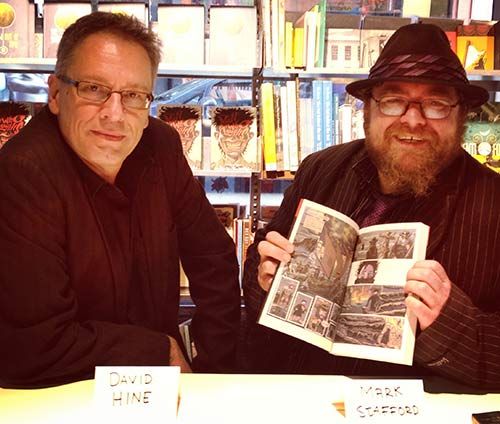 Some beautiful artwork by Mark:




Again, you can read about The Man Who Laughs over on the FPI blog.

And congratulations to Ian Culbard on the launch of the lovely HP Lovecraft adaptation, The Shadow Out of Time! You can read an interview with Ian about it over on the Digital Spy blog.




You may have noticed all three books are adaptations of classic texts. SelfMadeHero has been carving out a niche for itself in this territory, and here's some of the gang at Gosh: Managing Director and Publisher Emma Hayley, Editorial & Production Manager Lizzie Kaye and Editor & Writer Dan Lockwood. (You can read more about the team on their website.)




Right before I went to Gosh, I met up at Claridge's Hotel with one of my best illustration clients, writer Damian Kelleher, tBk Mag and Templar's Helen Boyle and we celebrated Damian's daughter finishing her A-level exams. Hurrah! I've worked with Damian on several advertising campaigns and we're gearing up for next year's Summer Reading Challenge, where I'll take the reins from Chris Riddell and come up with some artwork. But I've not started that yet. Tea first. Of course, I was the first one to show up at Claridge's, eager beaver that I was. I passed some very pleasant time reading Gary's copy of TANK GIRL, drawn by Warwick Johnson Cadwell.




Check out those beautiful flowers in the back! Those are supplied and designed by Damian's wife, Kally Ellis, who runs McQueens.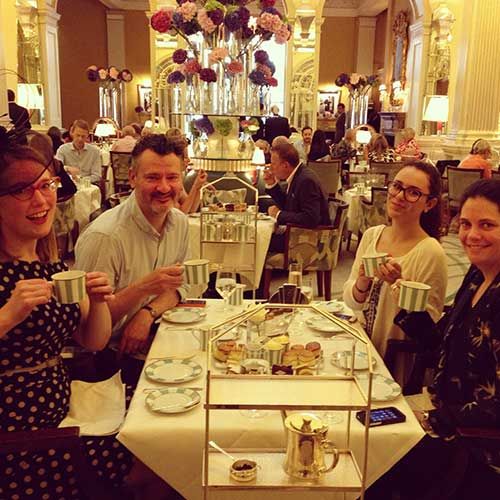 Ha, I just spotted this video on her website, where they create a portrait of Lily Allen with 1,800 lillies!



I've had Afternoon Tea at several places around London, and I think Claridge's wins top prize. I would very much like to be their Author in Residence; just putting it out there.




They even gave us gift bags to take away! Again, spot Kally's lovely flowers.




Fabulous day. Thank you, Damian, Helen and Sophie!