Last week I took my first trip to Lyme Regis, which I only really knew as the place where Louisa Musgrove in Persuasion falls off the sea wall...



Photo by Sarah Reeve

...but still, I've always hankered to visit. And I was not disappointed, for right away I met a LIVING WHOOPIE CUSHION. I knew this place would be good.




Now visiting schools isn't ALL monkeying around. Unless it's with Philip Reeve, and then it's MONKEYS GALORE. Sea monkeys, to be precise. With lots of stuff piled on top of their heads. We gave Woodroffe School a peek at our upcoming Oliver and the Seawigs book, coming out on September 2nd. We gave them a little sea monkey drawing lesson:




And here are some of their sea monkeys! They didn't have long to draw them, but they were still very creative. I hope they go away and make awesome sea monkey comics.






Oo, we even made the local paper! Here we are in the Midweek Herald. (Although it should have been 'award-winning authors' - I, too, have won awards! - but I will excuse the reporter for being blinded by Philip's brilliance. It happens.)



_________________

Here's head teacher Richard Steward. Among his many roles, he must look out for Lyme's dangerous low-flying whoopie cushions.




Just to prove I'm doing a bit of drawing: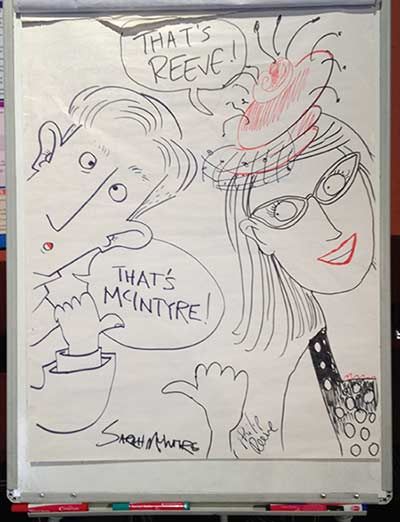 After our school gig, we met Sarah Reeve and wandered down to the waterfront and walked along the Cobb. Brilliant sun, thanks for ordering that for us, Woodroffe School.




And I bought a hat! A lovely vintage sun hat, I'm very proud of it. And Sarah Reeve took this photo (she's a professional portrait photographer!), which I think turned out very well.



Photo by Sarah Reeve

Philip and I think we'll add this photo to a series called Ridiculously Overdressed on Seafront Walls.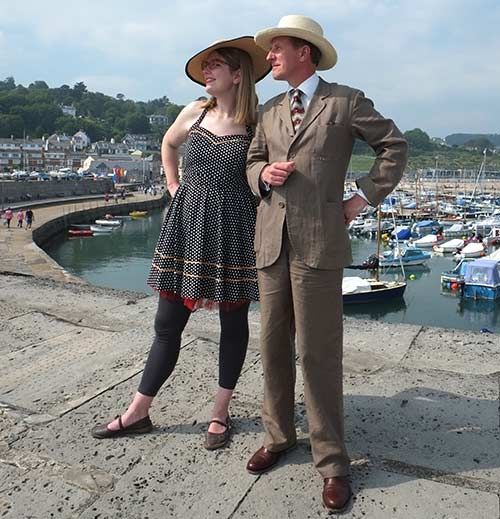 Photo by Sarah Reeve
Yes.




Lyme Regis is a proper British seaside town, look at all the luverly beach stuff.




This is me making my own saucy seaside postcard to tweet at my studio mate.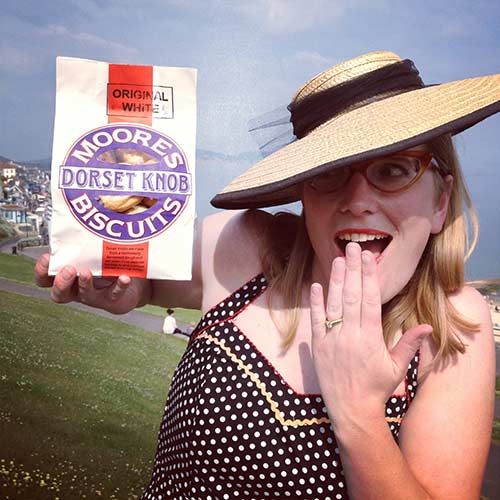 Photo by Sarah Reeve

Although, when I got back to the studio, Gary and I discovered that Dorset knobs aren't even sweet, they're like little bread rolls that have been left out on the sun. A triumph of packaging. Better with cheese, people tell me.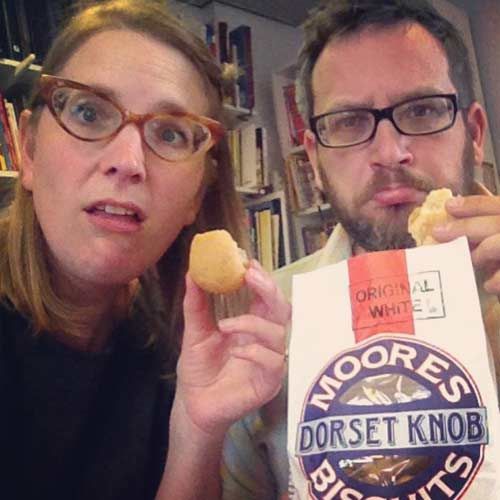 You can read Philip Reeve's account of the day over on his blog! And a huge thanks to Sarah Reeve for driving, and to Richard Steward and everyone at Woodroffe School who made our visit so much fun. I really want to go back to Lyme Regis, it's ace.