Congratulations to Lucy Yewman, age 6, winner of Superkid's Superhamster Colouring Competition!!!




Here's Lucy, who's drawn herself in full superhero gear:





And her Superhamster picture!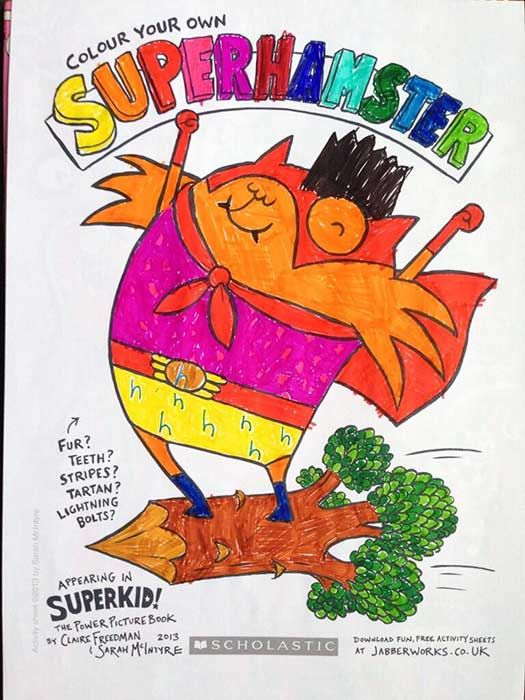 Not only did she submit this coloured picture, but she also made two animations (click on each to watch them on Vine).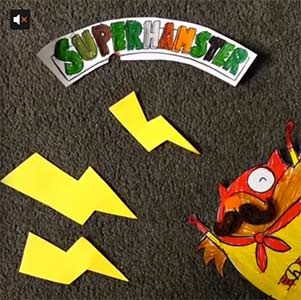 Interview with the Winning Artist!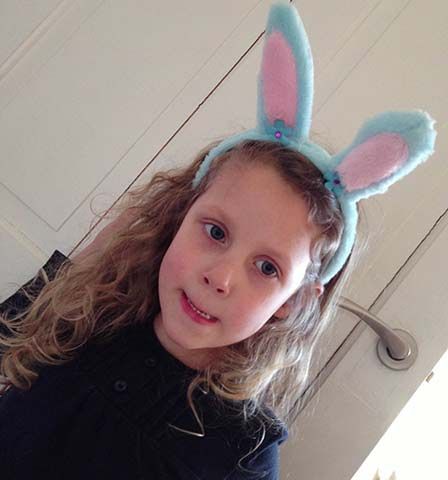 Lucy, what's your favourite thing to draw?

I love to draw lots of things, but I like drawing my family and lots of different cartoon characters. I even made up a Superhero called Loopey Lucy (see above picture). She shoots hoops from her arms that go tight around people. And her shoes spin so fast, she can fly.

What inspired you to make an animation for the Superhamster competition? Have you made animations before?

Mummy and Daddy like comics and Superheroes, so we decided to make my Superhamster fly. Mummy makes Superheroes and helped me to do it as I'd never tried it before. Mummy made a short animation with the Superhero peg people that she made and I asked her to help me make one, but I wanted mine to be different.

Do you have a favourite animation?

We all like Pixar in my family and we really like La Luna:


La Luna from fortheloveofpixar on Vimeo.


And One Man Band:


Pixar - One Man Band from Ricardo Pereira on Vimeo.


But I liked watching The Gruffalo on TV too.

What is your favourite book?

It's hard to choose my favourite book. I like lots of books. I read Peter Rabbit last night and really like Room on the Broom, but I like reading.

Who is your favourite character in books?

My favourite is Hairy McClary because he gets into trouble and I like his shaggy hair.

If you could have an unlimited budget, what would your dream art project be?

I would to make a story and get Pixar to make it for me. Sometimes my drawings don't always go right and they could do it for me so all of the characters would be perfect and my hand starts to ache after lots of drawing so they could help me do the drawings.

Thank you, Lucy!
_________________
Click here for the colouring sheet and to see a range of free Superkid activity sheets.

If it had been a decision between the two coloured sheets, I might have given the prize to Nariece Sanderson, age 17, for her original and striking use of collage. (But the two animations tipped the decision in Lucy's favour.) Here's Nariece's picture: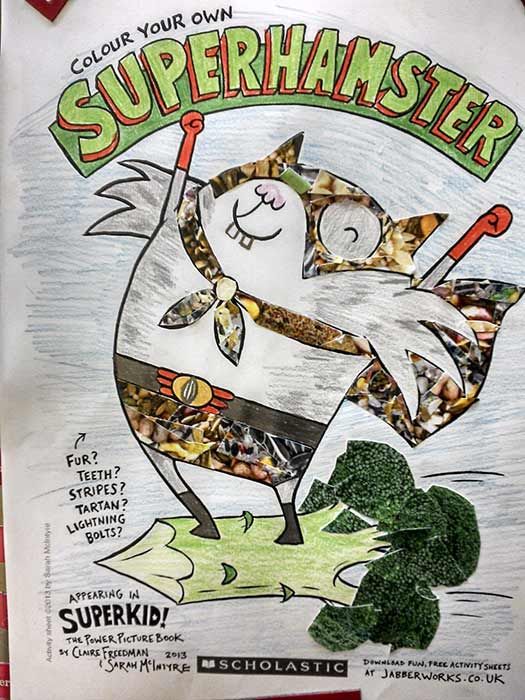 He didn't use the colouring competition template, but I have to give special mention to Alex Milway's version, featured here on his blog.




Great job everyone! Don't miss the great drawings and comics made by Portway Junior School, featured in this previous post. Here are some of the other fab entries: