One of the best things about staying with the Reeve family (besides being right in the middle of Dartmoor) is getting to draw with Sam. He'd just had an artist named Scott Walker come to his school and lead them in making murals together, and Sam was all inspired.




So we drew a similar wallpaper kind of picture, starting with lots of monster shapes, and then joining them with different coloured patterns between them. It reminds me a little bit of Jon Burgerman's way of working. Sam says our picture's not quite finished, but he was planning to fill in the last background bits after school.




It's not easy filling a big space quickly, I remember spending a full day and not sleeping at night to finish a mural at Nottingham Game City while the guys in the next stand had it down to a science and finished in two hours. It's a subject worth studying, how to fill a space quickly, with lots of colour and energy. Billy and Alex are also good at that sort of thing. Philip worked on this one with us, a proper collaborative picture:





After my Woodroffe School event with Philip in Lyme Regis, I stayed on one more day to talk with children's lit students from Montana State University, who were making a literary tour of Britain. Here's Philip lecturing them on the roots of Here Lies Arthur (his Carnegie-award-winning book about King Arthur, or more specifically about Arthur's spin doctor and spin doctor's assistant). And Philip also talked about the world of Goblins, his viewpoint-switching take on Tolkien.




Neither book is set specifically on Dartmoor, but the mossy, gnarled trees and boulders of Wistman's Wood inspire settings in both of them.




I was impressed by the amount of prep work the students had done for their course, reading over 30 books for the trip. Here's a detailed notebook with a divider for each book and painted sketches from the trip:




And here's the most of the gang. You'll notice the children's lit course is quite heavily weighted toward women. (If it was a comics lit course, I wonder how evenly divided it would be.) The students are all planning to go on to become teachers.




A few more sketches from their trip. I talked with some of them a bit about making travel comics, and gave them the link for the China travel comic on my website. You can read their blog post about the visit here!




Here we are with the professors. That's organiser Joyce Herbeck on the left, and her colleague, Kim, on the right. Kim specialises in making woodcut prints and it was fascinating to hear how she's introducing these teachers-in-training to art and ways to use artwork in the classroom. Nothing better than doing it themselves, really.




Wistman's Wood is almost ridiculously beautiful. Here's Philip and Frodo, in their element.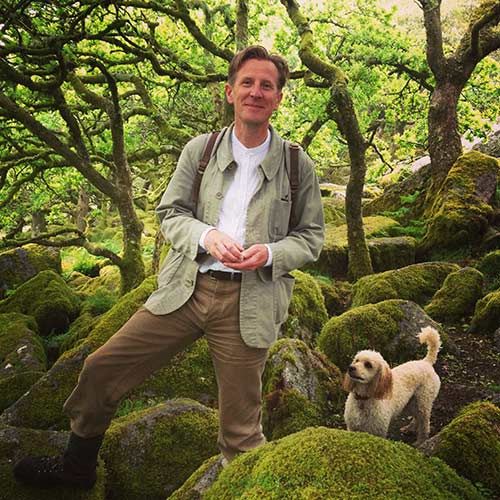 A bit more Middle Earth: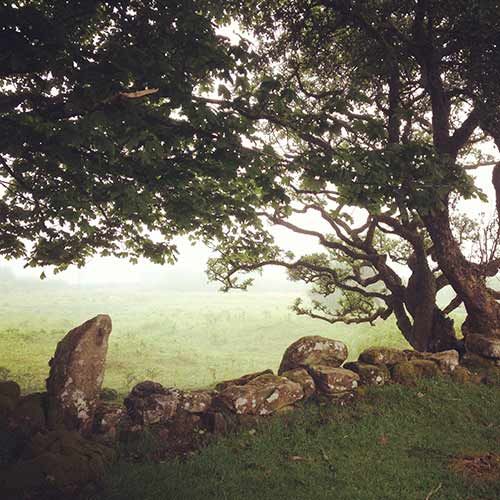 Here I am, hard at work in the Reeve garden, trying to work off the previous night's rhubarb crumble.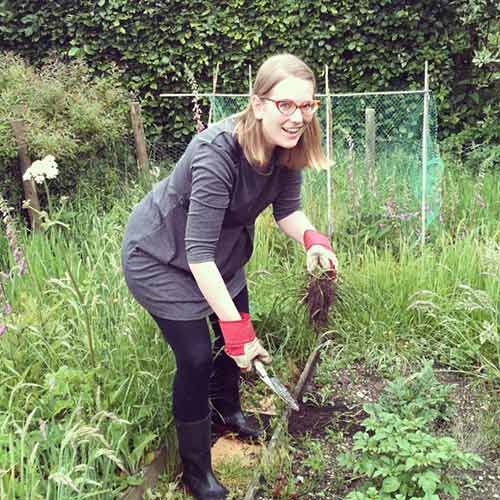 I am a good weeder. But don't tell my mother or she'll make me do it next time I visit. She has an awfully big garden.




You can read more about the Wistman's Wood Walk over on Philip's blog here. Oo, and a new blog post about it from Leah about it here!