If you're planning to be anywhere near London on Wed, 4 Sept at 6:30pm, come join Philip Reeve, the Oxford University Press crew and me for our launch of Oliver and the Seawigs at Daunt Books, Marylebone! Here are the details:




Be sure to book your place (orders@dauntbooks.co.uk or 020 7224 2295), and if you're on Facebook, we've set up an event page here. Check out this new animation, which gives you a taster of the book.



And wigs aren't mandatory for the night, but if you have the chance to wear a funny wig in central London, why wouldn't you? Here are some great ones kids have made:




You can download the A3 sheets to make the seawigs over on my website! You can colour or stick on the bits I've drawn for the accessories sheet, or I find that paper curls can also look pretty awesome.





But don't feel confined to those wigs, here are some awesome examples from the pre-launch party on the Golden Hinde:




And, of course, there's always the giant cling-film wig. Seawigs, ahoy! Look forward to seeing you!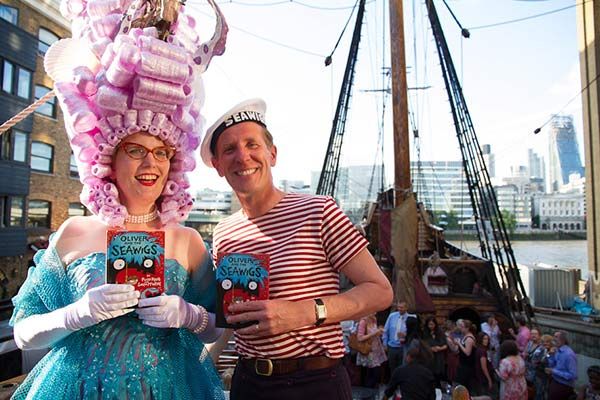 Photo by Blast Photo