Happy birthday to me, happy birthday to me, happy birthday to MEE-EEEE... happy birthday to me!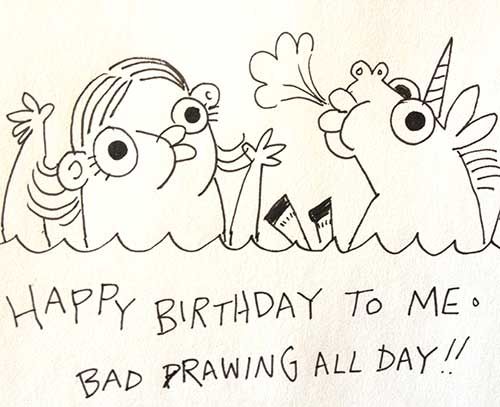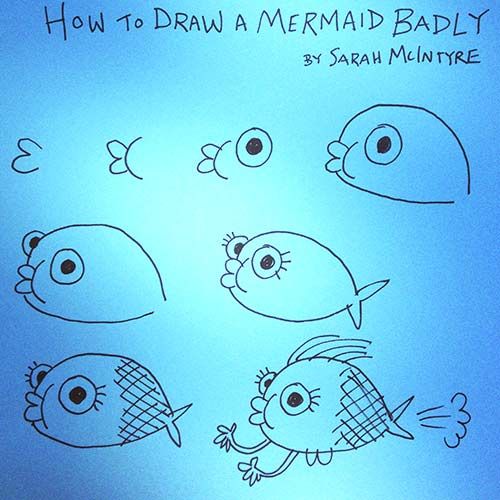 I just discovered from @americanbeetles that this is actually a 'hand fish'.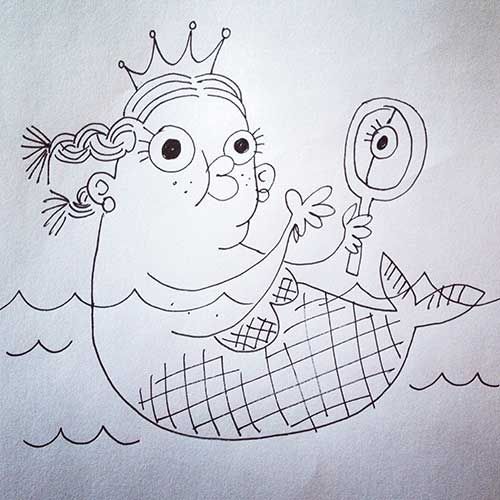 And here is my birthday prezzie to myself! I love it so much. It even has torpedos I can shoot across the room at people.




THANK YOU, YOU WONDERFUL PEOPLE!!!



By @moggyminor



By @Hannah_etc



By @jacobsheep



By @Alexrjpaterson



By Cecily the Milway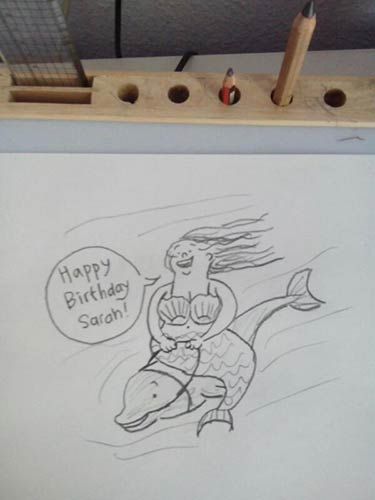 By @AJLillywhite



By @damyantipatel



By @jamiesmart



By @CTD



By @AreSlinkysArt



By @Le_Woodman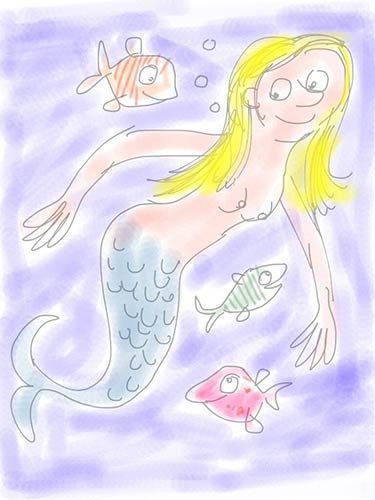 By @mooseandmouse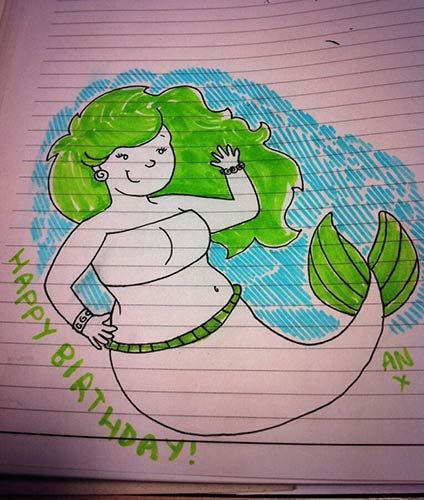 By @missaprilnash



By Jared



By @thefingersofgod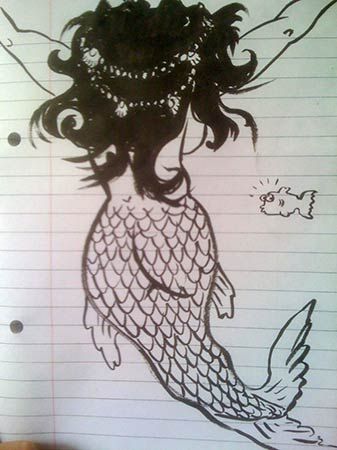 By @LovelyLee_G



By Ace Rockman, via @The_ZoomComic



By @revchriswhite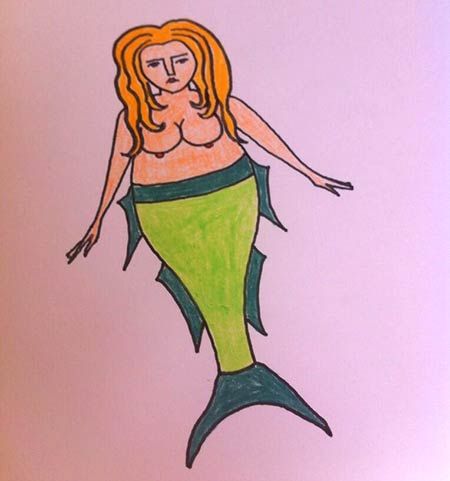 By @rose_appleby



By @_Studiotoad



By @Sally_Nicholls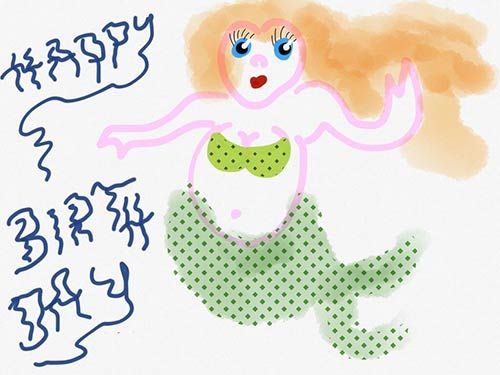 By @ADsaxist



By @FrancesHardinge



By @garenewing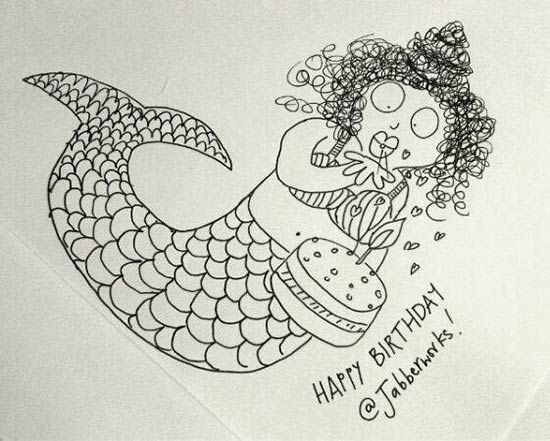 By @lifeontheslab



By @drbarbstweets



By @americanbeetles ... and not to exclude tetraodontiforms


(Also by @americanbeetles)



By @thingsbydan



By @WBKmagazine



By @JohnDougherty8



By @Louiestowell



By @deadlyknitshade & @Plarchie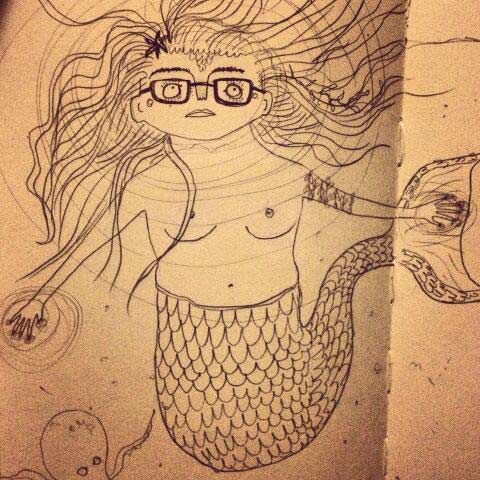 By @JennieVallis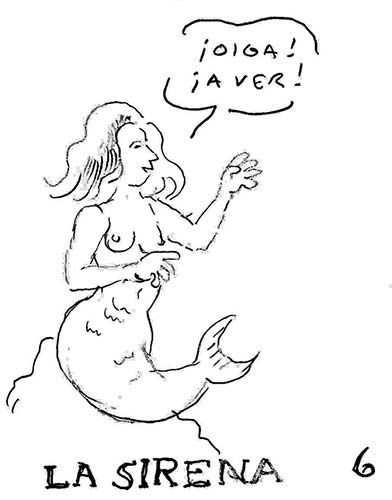 By Mark Campos on Facebook



By @MikeHarman



By @TeriSmyth



By @benjaminfarnell



By @genevanjill

Here's some of the sarcastic seaweed that Iris the mermaid encounters in the Sarcastic Sea in Oliver and the Seawigs:


By Rosa, via @genevanjill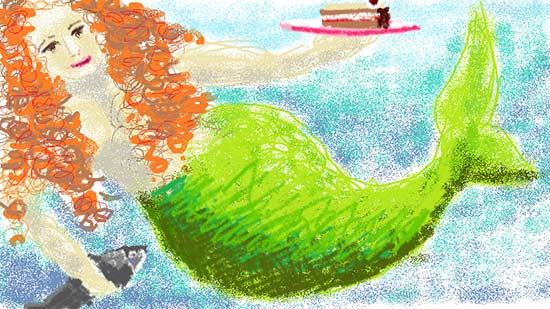 By @Irishbabyblu



Another one by Jared, this time with a face



By @ednapurviance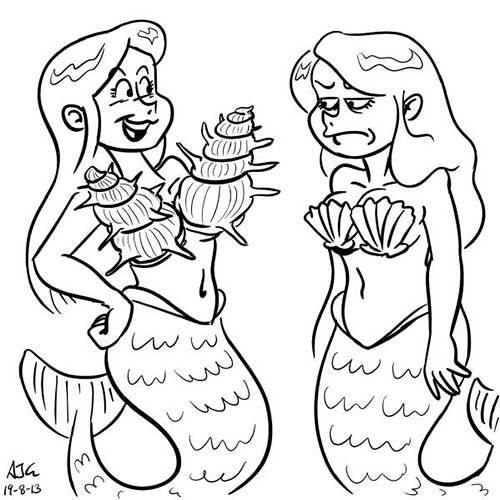 By Arthur Goodman on Facebook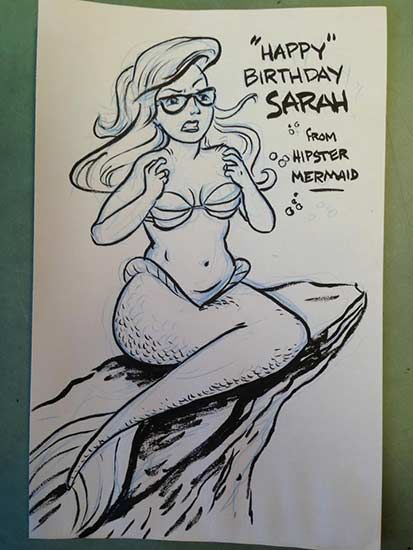 By Scott Faulkner on Facebook



From @crgn



By Heather Bestel on Facebook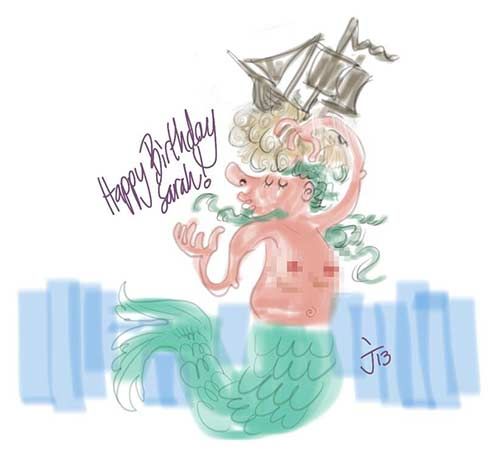 By @CuteNosferatu



By Laura Howell on Facebook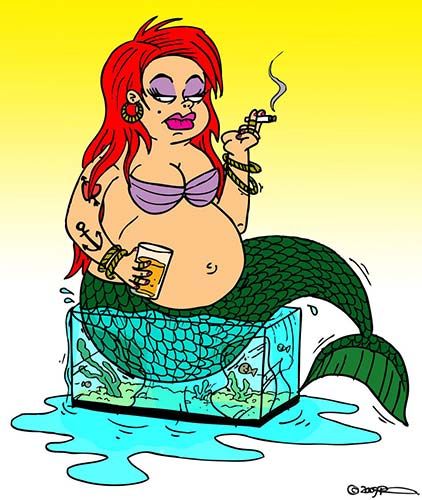 By @paulshinndraws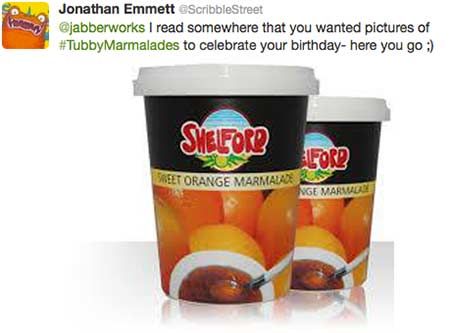 By @ScribbleStreet



By @GedHirst



By Alan Nolan on Facebook



By George Tsavaras on Facebook



By David Lasky on Facebook



By @chaestrathie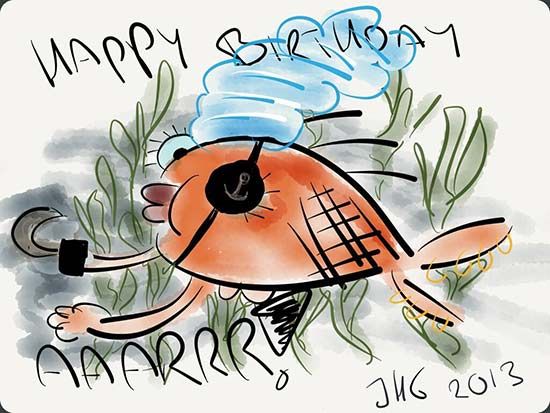 By @JHGHendriks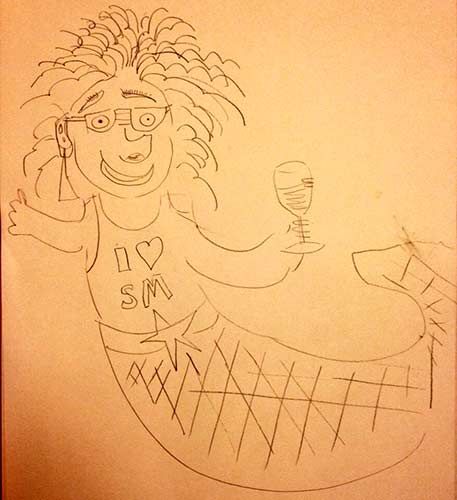 By @stuartpyle

Thanks so much, everyone!!! I'm ovewhelmed by how many people drew chubby mermaids. You people are awesome, I love you all!




Now I am going to go listen to a nice song.