This morning I got to talk with Jo Good on BBC London 94.9's The Saturday Breakfast Show. And I gave her a sneak peek at my brand-new tentacle hat!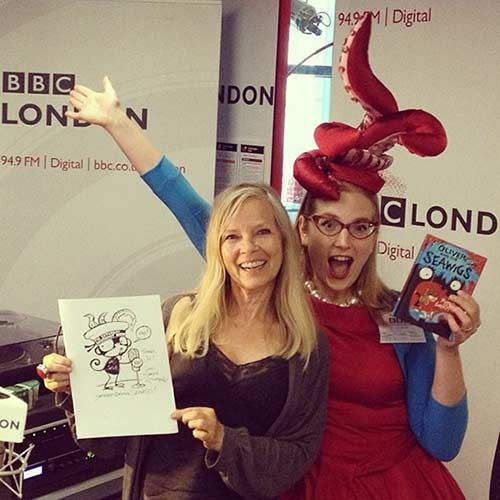 If you missed the live interview, you can listen to it again here. Thanks to my fabulous studio mate Deadly Knitshade for recording it!



And there's still time to make a wig for Wednesday's Oliver and the Seawigs launch party! You can download a template here, if you like. And don't forget to ring or e-mail Daunt Books to save your place!