The day after the launch of Oliver and the Seawigs, Philip Reeve and I went to six central London bookshops to sign and doodle in their books. I thought I'd start off the day giving a squidsy snog to Beau Brummell, fashion icon who supposedly took five hours to get dressed every day. (Actually, I knew him best from a line in a song in Annie.)




Our first stop was Hatchard's, where we signed books with Sabina. That was exciting, because I remember about ten years ago, my friend Kim Henwood taking my photo in front of the shop saying, 'some day you'll be signing books in there'.





Next stop was Waterstones Piccadilly, where Robert stacked our signing table high with books. He looks here like that Russian hacker dude in James Bond Goldeneye.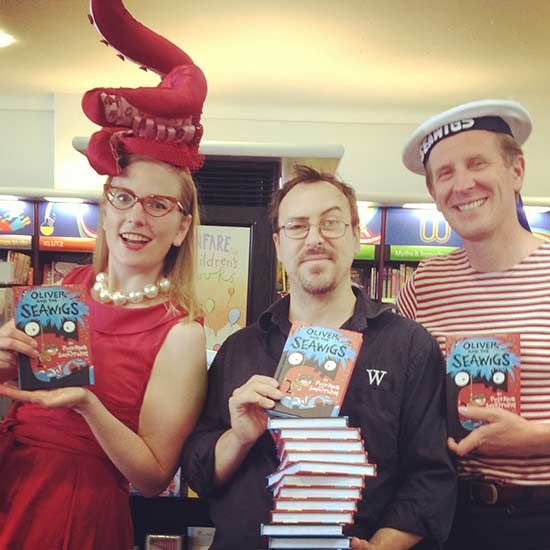 We took a little Waterstones coffee stop with our excellent Seawigs publicist Philippa Perry, who looked after us for the day.




Next stop: Gosh! Comics in Soho! They mostly sell beautiful comics, but occasionally they take other highly illustrated books.




Thanks to the Gosh! team that day, Andrew and Nat!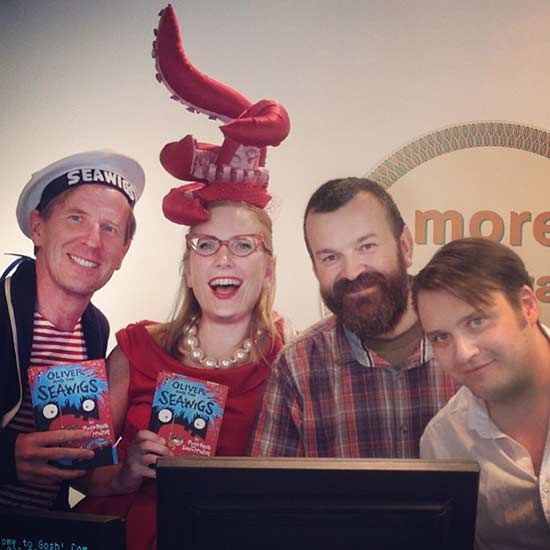 Then we went along to Blackwells on Charing Cross Road (host of some excellent Kitchies parties), where we met comics creator/picture book artist Mahala @perevision and Amelia: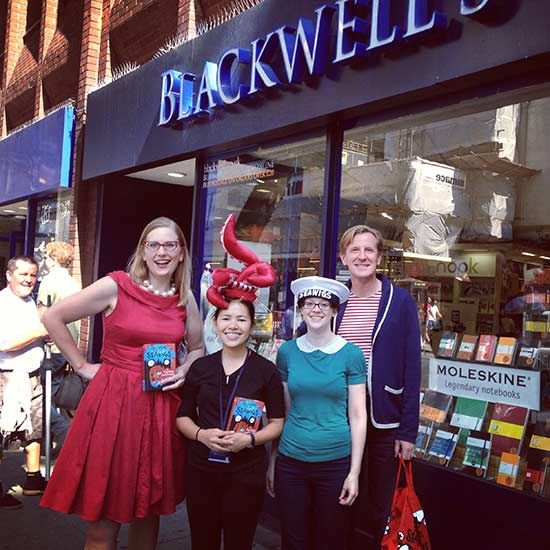 Then across the road to Foyles Charing Cross, where we mucked around with lunch-break staff. Here's Neil @devilslibrary helping Jen @jenrosebell with the squidsy Seawig.




And Neil looked rather fabulous in it, too.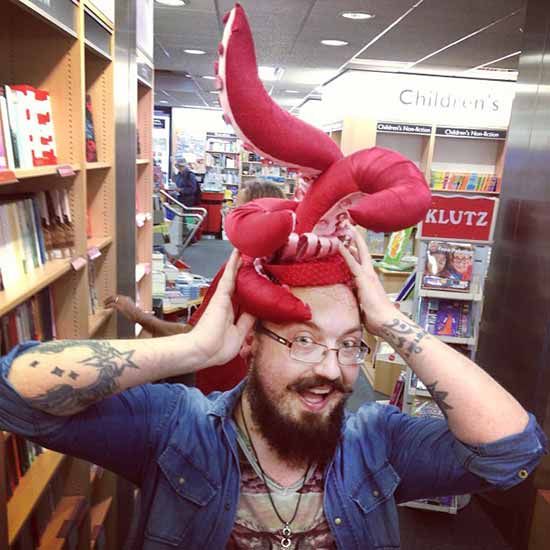 One more with Neil and Jo:




Last stop: Foyles Royal Festival Hall, where Lolli let us sign books in their lovely deck chairs!




And we finished by meeting up with Philip's friend Jeremy Levett, and Chris Riddell, who'd just been at Bloomsbury signing 500 copies of his book with Neil Gaiman, Fortunately, the Milk. We swapped books and I got a copy of his beautiful new Goth Girl!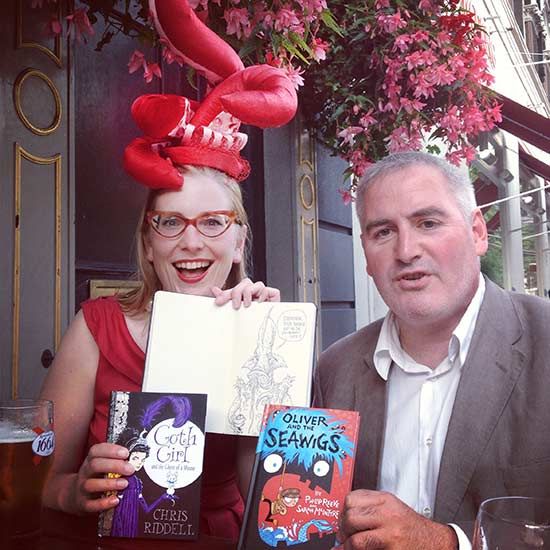 I love Chris's earlier Ottoline books, and Ottoline and Goth Girl will sit very happily next to my books with Philip; when kids finish reading his books, they can come read ours, and vice versa. It was great being able to buy him a drink for the fab back cover quotation he gave us: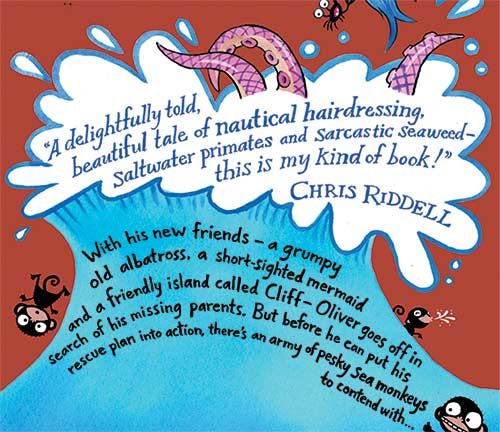 And he opened his sketchbook to show a sea monster he'd drawn us! Ha ha, poor little Sea Monkey.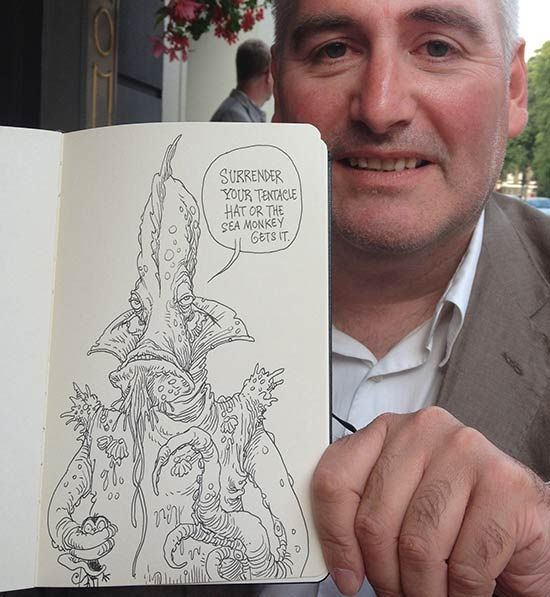 Philip and I signed his Seawigs copy: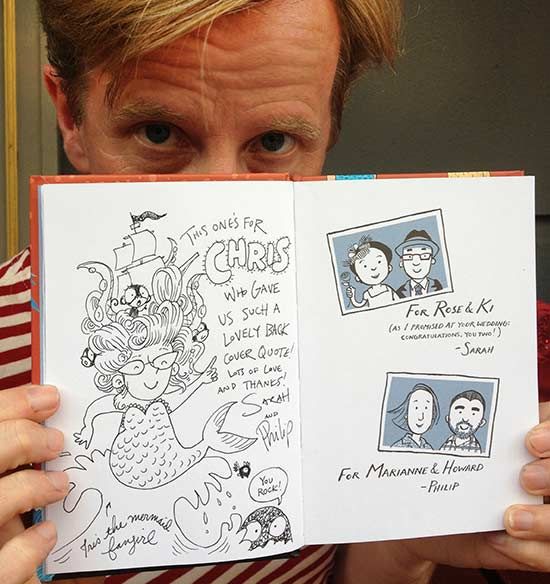 Huge thanks to Philippa, Chris, Hatchards, Foyles, Gosh! and Blackwells for giving us such a great Bookshop Tour! Fingers crossed that people will look out for Seawigs and give them homes.