Today is national Books Are My Bag Day! Independent bookshops all around Britain are having parties to celebrate and you can do your bit for the indies by popping down to one of them, buying a book, and tweeting a photo of it with yourself and the bookshop under the hashtag #BooksAreMyBag! Here's my choice of book: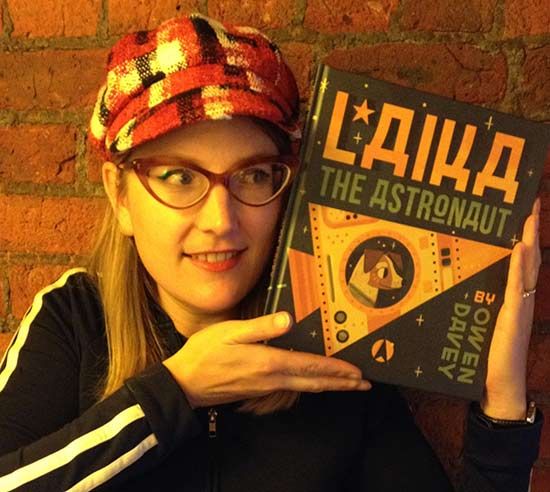 Actually, I will try to buy one today; I got the jump on the festivities by getting this yesterday, and then lovely Frances and Peter Hopkins at Urmston Bookshop wouldn't let me pay for it. (We almost had a row about it.) So today I really must fork out a few pounds for something nice. But check out THIS one! I hadn't heard about it and Laika the Astronaut by Owen Davey stopped me in my tracks when I passed it on display in Urmston.





Isn't it gorgeous? I'd read Nick Abadzis' graphic novel, Laika and this book's very different, so I'm glad to see there are two lovely Laika books out there. A space dog, what's not to like?




...Ah yes, there is the little fact that Laika didn't survive the journey. I was very curious how Owen Davey would handle that. But there's quite a creative solution, with one of the prettiest spreads in the book, right at the end. (But I won't show it, SPOILERS!)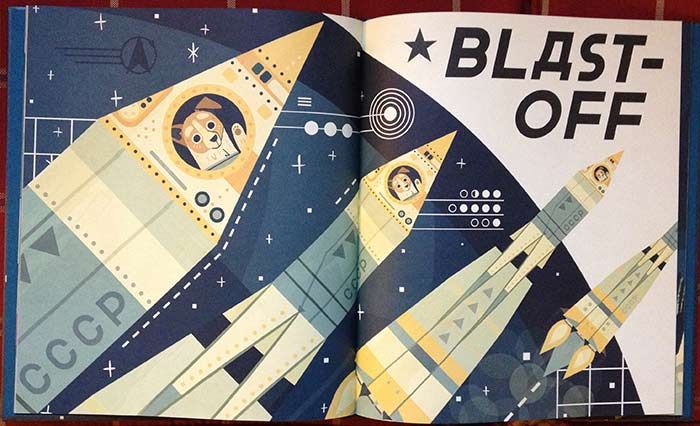 Ah, and after I uploaded these photos, I realised that Owen had much better images on his website, so toodle on there to see some amazing artwork.




Also, Stephen Collins has a great comic strip in today's Guardian! It's called DAD SCIENCE.

And Oliver and the Seawigs is The Times Children's Book of the Week! Thanks so much, Amanda Craig!