When we had our Seawigs party on the Golden Hinde, Philip Reeve and I thought we got lots of photos with fab book blogger Sister Spooky. But when we got all the photos back, we realised that, in every single photo, we had trapped her under a Sea Monkey bubble head. I think perhaps we were a bit giddy that evening.

It was really rather sinister.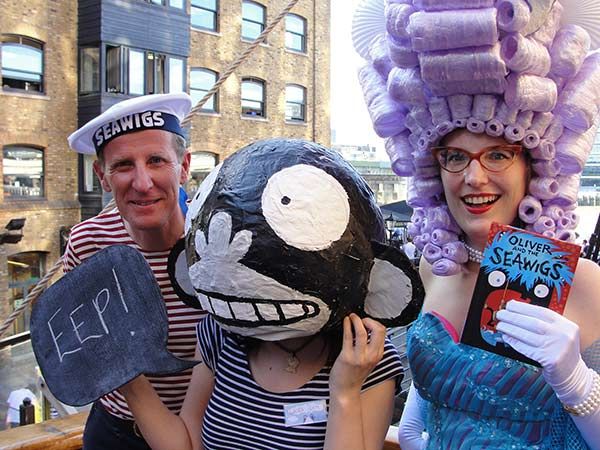 So I drew a picture of her properly, although still being swarmed by Sea Monkeys.




Fortunately she has forgiven us, and posted one of our best blog interviews, in which we discuss making knitting illegal, cheese, badgers and a sure-fire tip to win colouring competitions. Read it here!