So, the team who run the British Comic Awards have, at last, announced the short list! Exciting times.
**NEWS FLASH** Booksellers! Librarians! If you're making a display of the short list books, the BCA team would LOVE to get a photo! You can tweet them at @BritComicAwards or here's their Facebook page.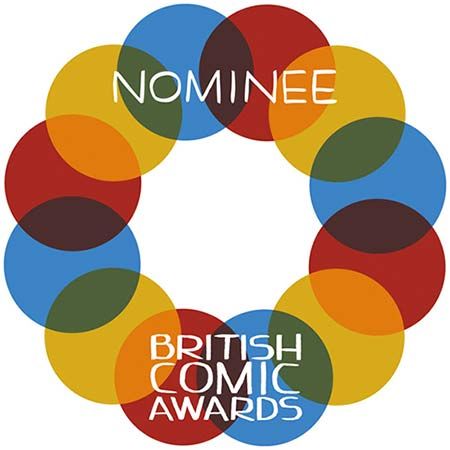 Since I work in children's books, here's the list most near and dear to my heart, for the Young People's Comic Award. Big congrats to Dan White, Garen Ewing, Luke Pearson, Jim Medway and Viviane Schwarz!





I won't have a say in these because they're judged by children (who voted for my Vern and Lettuce book in 2011, when it was still called the Leeds Graphic Novel Award!). Now one of the points of an award is to get people talking about comics. And when the shortlist was announced, I immediately protested, why aren't these two comics on the list?!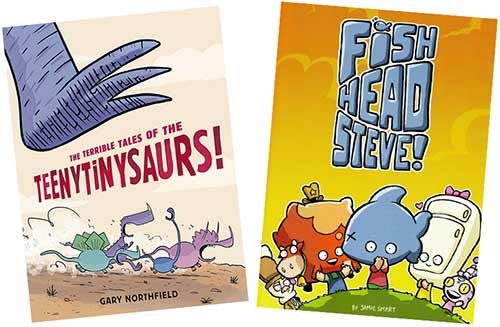 Well, Teenytinysaurs by Gary Northfield was a major omission, I really do think it was one of the best comics of the year, possible THE best. But when I tweeted about the two books, I was assured that Fish-Head Steve by Jamie Smart didn't quite fit in the publication dates for the award, so it will be in the running next year. So I am half mollified. No one's ever content with a short list. And that's okay. ...No, that's a GOOD thing! Vent! Discuss!



And here are the comics I'll be helping to judge: Best Book, Best Comic (divided from 'book' purely by page count) and Best Emerging Artist. An impressive lot! You can read about the awards on the British Comic Awards website and Forbidden Planet International blog has just posted an article here.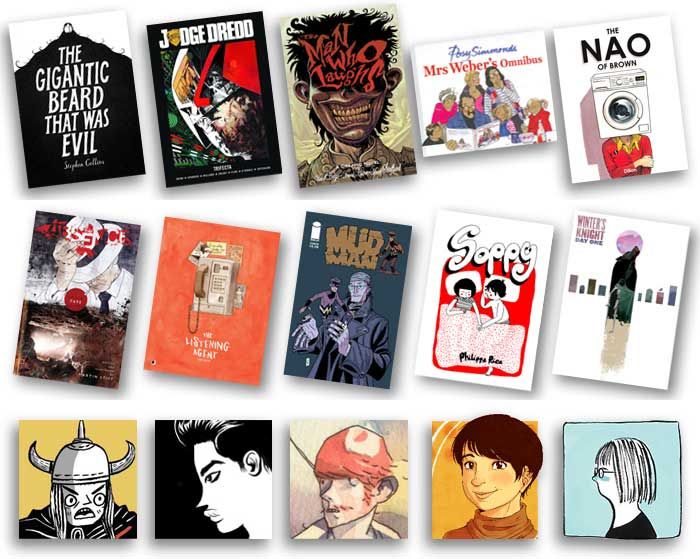 My fellow judges! You can find out more about us here! I'll be going up to Thought Bubble festival in Leeds for the presentation of the awards, helping with the presentation of the Young People's Comic Award on Friday, 22 Nov, and presenting the British Comics Awards on Saturday evening, 23 Nov. Do come up to Thought Bubble, it's an absolutely brilliant festival. You can see some of my blog posts here about it from years past.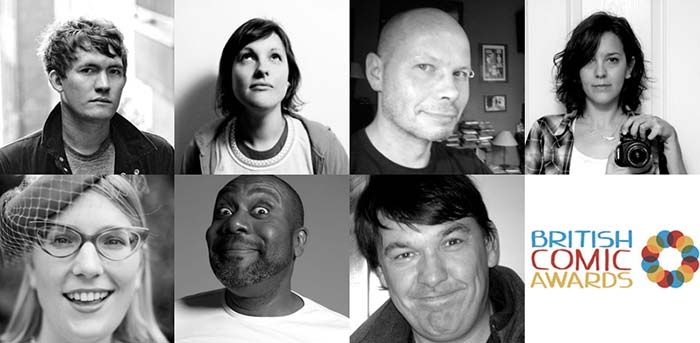 And now a bit of my own news: my co-author Philip Reeve and I have done an interview with The Book Addicted Girl discussing our favourite books about fictional journeys. (Actually, a few of the travel comics I mentioned aren't fictional, but they're all about journeys.) Do you have a favourite book or comic to recommend about a fictional journey? Let me know in the comments and say why it's important to you!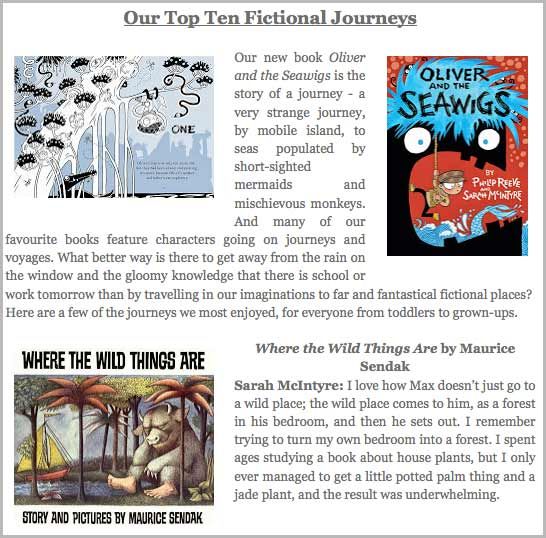 Read more here...