Judging the Funny Prize is HARD WORK! First you get an absolutely enormous stack of books (some have over 300 pages!) and you need to read them at a fairly brisk pace. Then you get together with the other judges and think very hard and have ARGUMENTS. We argued a lot. Here's the Guardian columnist Marina Hyde and me, trying to figure out how to make a hard point diplomatically.




And here we look like we're having a real laugh, but there was nothing funny about the way we'd been hurling croissants and poorly-considered insults with bad punchlines at each other from behind the make-shift table forts and chair barricades we'd set up.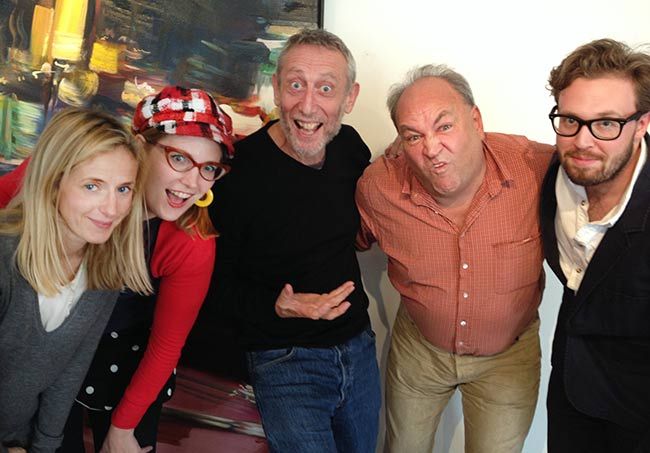 Marina Hyde, Sarah McIntyre, Michael Rosen, Jamie Thomson, John Kearns

We learned something new about the Dark Lord, Jamie Thomson. He's obsessed with ghoulish handbags. He carries around his face powder in this box: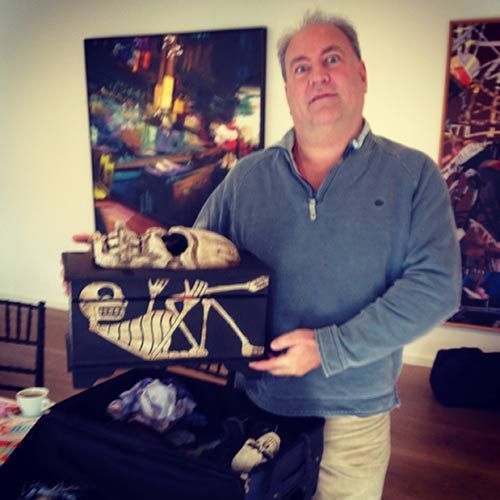 Oh, and another handbag! We were all secretly very impressed.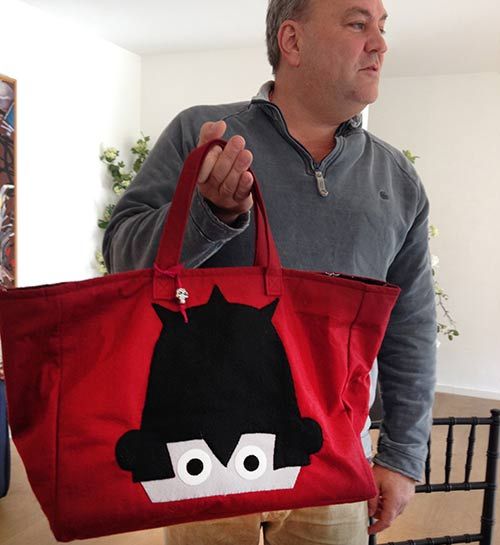 Until Jamie started pulling out a third handbag, a fourth, a fifteenth... comedian John Kearns was in tears.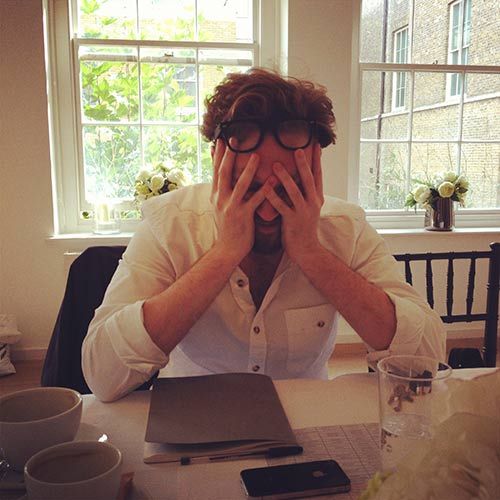 Huge thanks to Booktrust's fabulous Laura Mell and Rosi Crawley for setting up the battleground and giving us lots of things to throw at each other, and to our chair, Michael Rosen, for giving us lots of LONG, HARD STARES.




Here's the Roald Dahl Funny Prize webpage on the Booktrust website, and if you want to find out more about the judges, check out Marina's articles in The Guardian. Jamie has a Kickstarter campaign going here for The Way of the Tiger gamebooks:



And John's got lots of comedy online... HA HA! I was in a bit of a rush and just going to embed this little birdy video without watching all the way through, then changed my mind, and realised the language is ENTIRELY UNSUITABLE for a children's book blog. *dies in fit of hysterical weeping*