This weekend was Seawigs BATH TIME! The Sea Monkeys thought this was a great thing, but Iris the mermaid wasn't so sure:




Philip Reeve and I had a great time bringing Oliver and the Seawigs to The Telegraph Bath Children's Literature Festival. Check out this great mermaid cosplayer!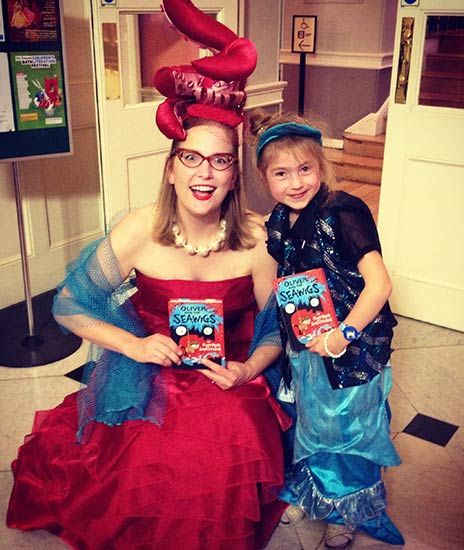 Big thanks to writer David Almond for curating this year's festival. I thought it would have been so much work that he wouldn't have been able to do anything else, but he said the team made it possible to do both his writing job and this one, and he's up for doing it another year. Here's David, writer Gill Lewis (in her bear costume), Philip and me in the festival Green Room.





One thing I like to do when I arrive at a festival is test out the flip chart pens. You just can never tell with flip chart pens, they work for a few test strokes and then, bleh, you're scrubbing away at the paper like you're digging holes. So here's our test drawing.




It's still a bit weird seeing Philip in trainers; he seems to be going from super-formal to less formal while I'm going the other direction, dressing up. Ah, here I am, teaching everyone how to draw a Sea Monkey.




And some lovely Sea Monkeys! They all took part in a rousing rendition of The Eep Song.




(If you missed it, you can download a tutorial sheet for How to Draw a Sea Monkey here on my website.)




We were a bit worried that we wouldn't get a good turnout because our event was 5:30 on a school night. But people were really helpful in retweeting our calls for support and we had a very good showing in the end, and sold every copy of Oliver and the Seawigs. Ha ha, I love the teeth on this girl's Sea Monkey: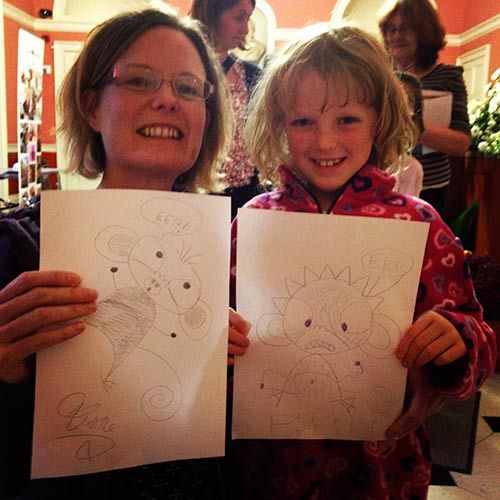 One of the most fun parts of festivals is bumping into the other writers. Here's the storming writer Steve Cole in his Spider-man outfit. He says the costume's getting its very last outing at this festival, but I suspect he won't be able to part with it. That onesie's been a lot of places.




Earlier in the day, the dashing writer-illustrator David O'Connell was leading a Comics Masterclass up the road at the Holburne Museum. Sadly I wasn't able to get to it in time, but you can read all about it here on his blog (where I nicked the photo).




One of the things Philip and I were most excited about in coming to Bath was getting to visit the locals, specifically writer Moira Young and her architect husband, Paul. We got to visit their house, where they laid out a lovely feast! That's AFTER Moira and our Oxford University Press publicist, Hattie Bayly, helped me get out of my gigantic red ballgown, in which I'd got horribly stuck, ha ha.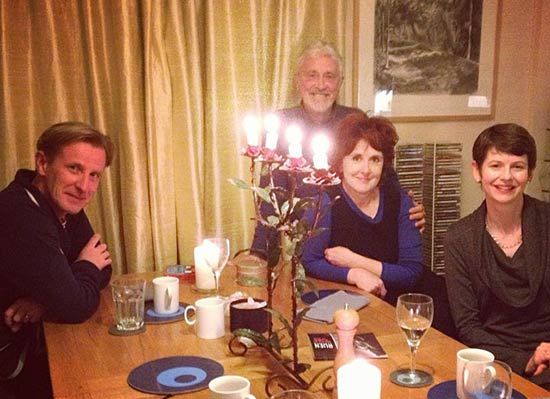 The following day, Hattie took us to two local indie bookshops to sign some books. Our first stop was the gorgeous Mr B's Emporium of Reading Delights on John Street.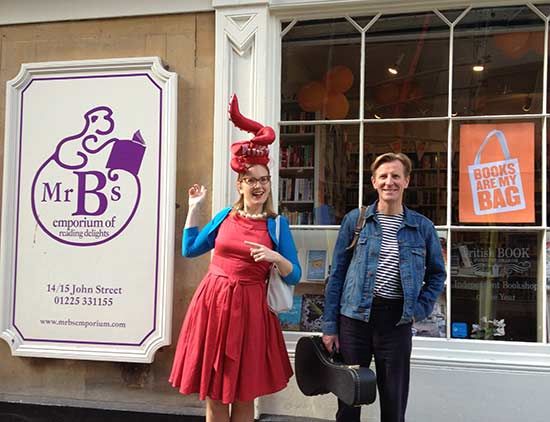 And here we are with Mr B himself, Nic Bottomley!




Ha ha, I had to get a picture of Hattie with the hat and this book. Thanks so much for looking after us this weekend, Hattie!




I loved this books-within-a-book display in the front window, next to some Goth Girl window painting by Chris Riddell.




Our next stop was Topping & Company on The Paragon, also one of the prettiest and most well-stocked shops you'll encounter. We even got cake and coffee right there among the books, it was ace. The shop are hosting their own annual literary festival and it's pulling in some really big names; definitely one to watch out for.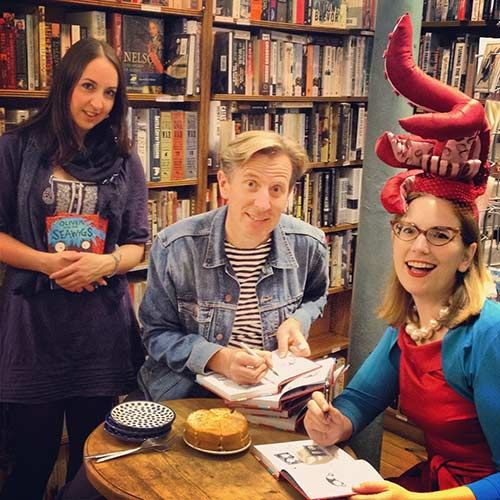 I think this was possibly the nicest visit I've ever had to Bath; perfect weather, getting to see friends, top bookshops and THIS VIEW from my bedroom window!




I wanted to hunker down at the hotel, stay there and read for the rest of the week. Thank you, David and the festival organisers, for all your hard work getting this festival together and making it run so well.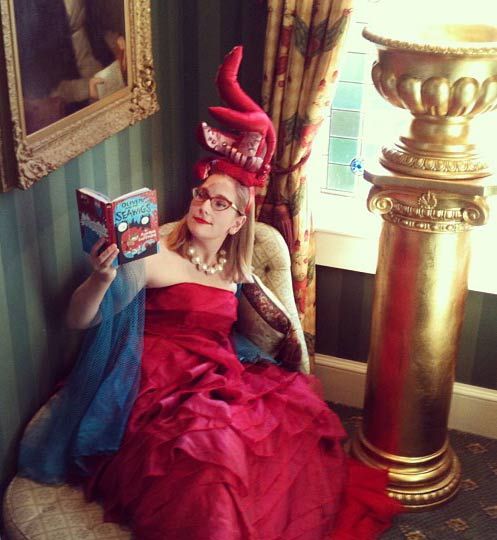 Hey, I should just add, it's been great seeing people from the festival popping up on Twitter! Here's a Sea Monkey who's only a few minutes old. Please do tweet us your Sea Monkeys, it'd be great to see them! Perhaps use the hashtag #Seawigs so they'll all be able to hang out together. :)