Hey, guess what! We have a new Fleece Officer here are the Fleece Station studio and we are super excited about her! Presenting... Elissa Elwick!



She is starting off very well; even when she is not in the studio, we find traces:




And little critters! Lots of little critters everywhere!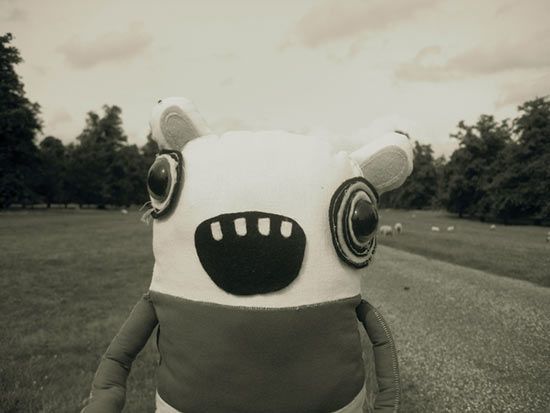 The Fleece Station is ever growing and changing, and while Lauren O'Farrell is still very much part of the studio and our activities, her work has expanded so much that she needs more room. So Elisa, a writer-illustrator, has moved in with Gary Northfield and me on the third desk and has already set up her space with bunting and loads of little toys!

I interview Fleece Officer Elwick here:

So people will be curious, what exactly do you do, Elissa?
I draw pictures and sometimes write words for children. It's mighty fun. I also make monsters, occasionally.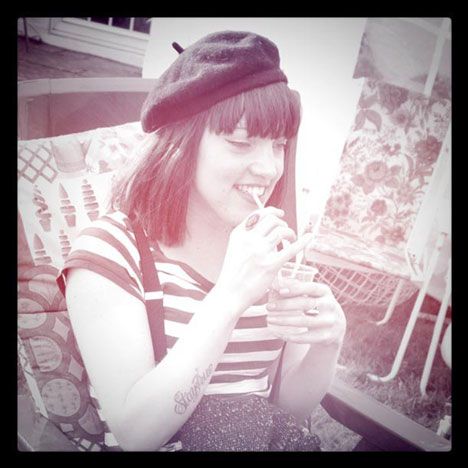 Where did you study?
I studied at The Arts University Bournemouth, in, er, Bournemouth.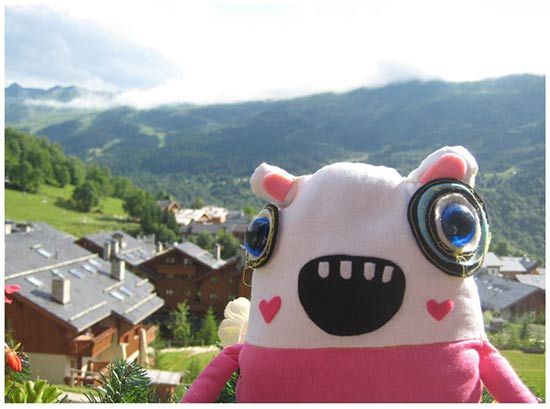 A photo taken in what I imagine must be Bournemouth

Did you find it very helpful?
Yes, it was a really broad course so we got to experiment a lot and use lots of different mediums, including film and photography. That's why I first started making weird little fabric monsters that have moved into the studio with me, two of which, The Bobwobs, helped me get my first picture book deal.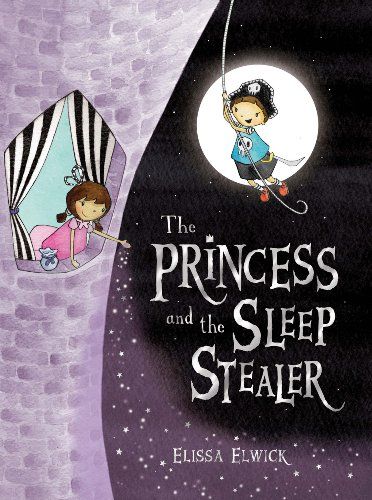 They used to come everywhere with me, but now they're in retirement on account of a missing arm. (Not mine.)




What's your favourite work you've done?
I'm quite pleased with the muruel I painted on the ceiling of the Sistine Chapel. Other than that, probably the work I'm doing at the moment. I'm still getting to know the characters for a picture book I'm working on, which is one of my favourite parts of a project.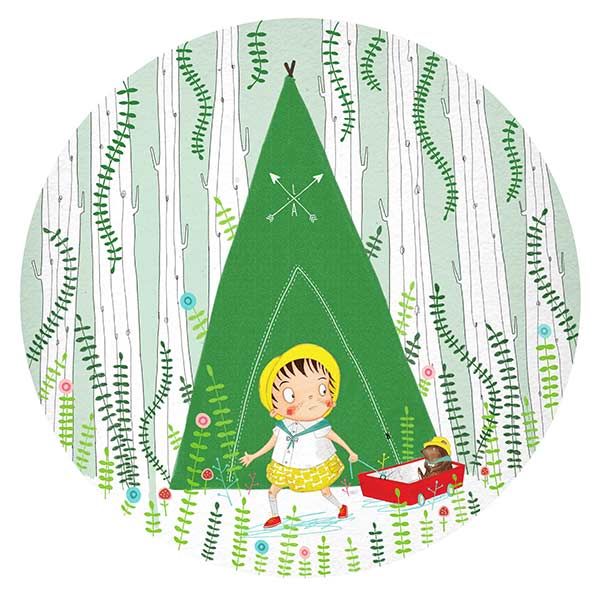 What kind of work would you like to be doing right now?
I'd like to illustrate a chapter book and write a sad novel. I'd like to make people cry. I'd also like to make a stop motion animation with Tim Burton, but that seems ever so slightly far fetched.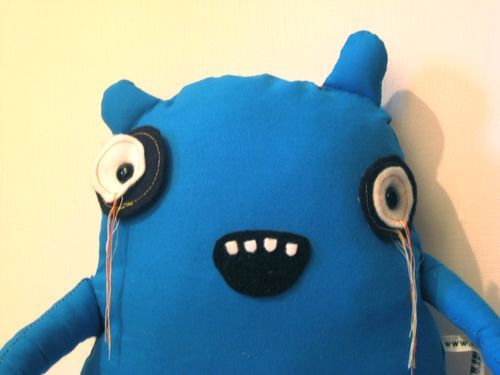 Now a very important question: what's your favourite studio snack?
Human flesh, but Gary and Sarah banned such behavior.
Does tea count? And Jammy dodgers.





How can people find out more about you?
I have a website and a blog and a twitter page and a tin can that only sometimes works, but I only know if you're trying to contact me on the tin can if you hum a ring tone and I can only hear you humming the ring tone if you're standing quite near me and if you're standing quite near me then it's probably best to just tap me on the shoulder and speak words at me because talking with tin cans is a bit silly when you think about it.