Keep an eye on the ground as you walk through Greenwich Park right now, lest you tred on one of these little ankle-biters. Cute but totally vicious. (Thanks to Alison Diamond on Twitter for suggesting I add eyes.)




I haven't drawn trees for awhile now, and I've sort of forgotten how. It's like practicing a musical instrument, I get rusty very quickly if I don't do it. I tried out a couple ways of drawing, with brush pen and pencil: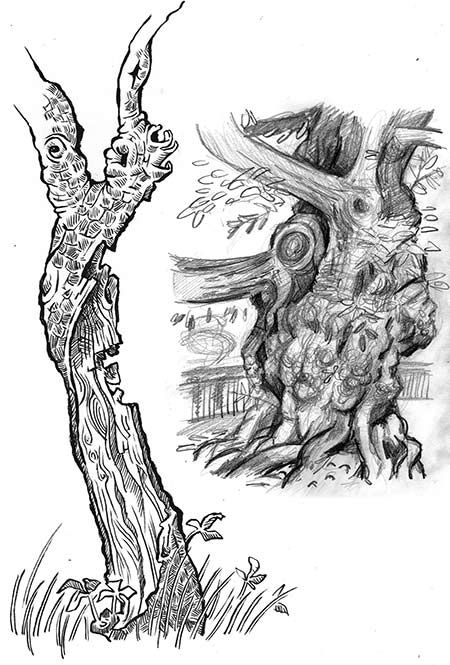 And here's my artist friend Eddie Smith's drawing! It was fun having Ed and his daughter there with me. Ed has a drawing displayed right now in the Jerwood Drawing Prize exhibition, which is open in their gallery on Union Street (near London Bridge station) until 27 Oct.




His daughter drew a duck.