I guess you could call it a Seawig. Submarines are very fashionable as island headgear in
Oliver and the Seawigs
. And speaking of awesome, check out these Seawigs created by
@Irishbabyblu
and her boys! Have a
look at her blog
, where she's given details of their construction. Yay! One more weekend until the
Tots 100 Seawigs competition
comes to an end.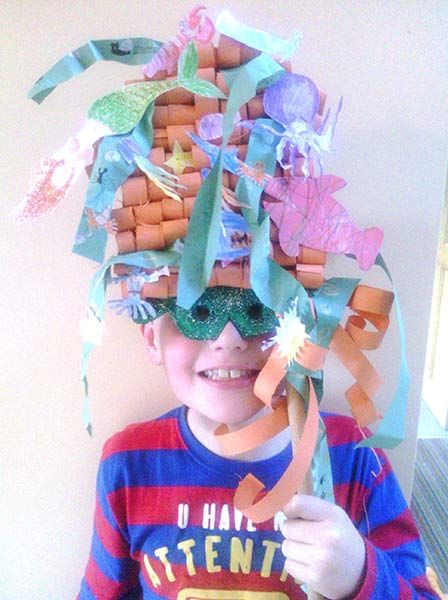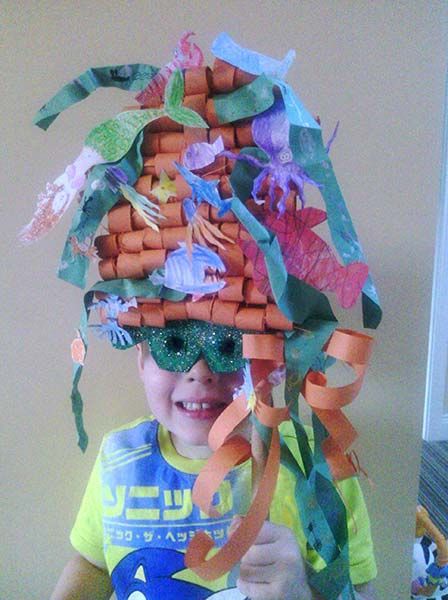 And yesterday a bunch of us bullied translator Daniel Hahn (
@danielhahn02
) into getting a picture for his new Twitter profile. I went as far as drawing him one, which he has used.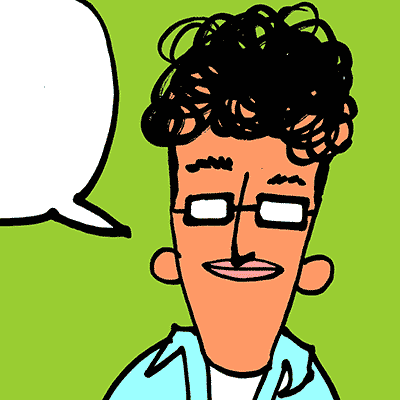 Here's a self-portrait I drew this morning at the breakfast table, just using pen, no pencil. I draw very differently when I don't sketch out something first with a pencil. Also, I have no idea what my profile looks like, without a photo, so this is a rough guess. I love my yellow Fisher Price submarine, it's pretty awesome.