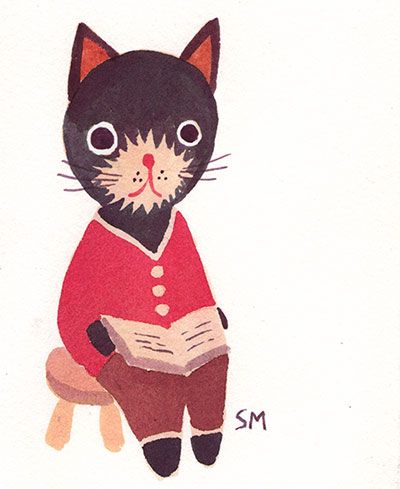 I've overburdened my laptop with images again and it's creaking along; I really must get that sorted. While I was waiting for it to reboot, I painted this little cat, who usually sits on my studio bookshelf. I bought it in Deptford Market for 50p and I've grown quite attached to the him. I named him Nelson, after our anthology comic.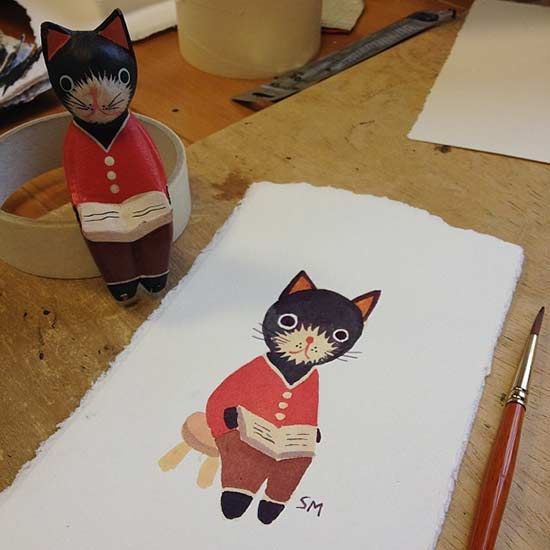 Today from 4:00 you can listen to The Great British Bake Off's Mel Giedroyc host her show on BBC Radio 4 Extra with Philip Reeve talking about Oliver and the Seawigs and his 'Inheritance Book' choices. Listen on-line here.




By coincidence, Mel is currently appearing in The Opinion Makers in Colchestesr, a musical created by old friends of Philip, Brian Mitchell and Joseph Nixon.





And some more good news: my fab studio mate Gary Northfield has set up an online shop! He's selling original artwork, signed copies of his TEENYTINYSAURS comic book/children's graphic novel and lovely prints from artwork inside the book. I can definitely think of at least one little dude who will be getting a book and poster for his bedroom this Christmas.