Oliver and the Seawigs
meet all your Christmas prezzie needs!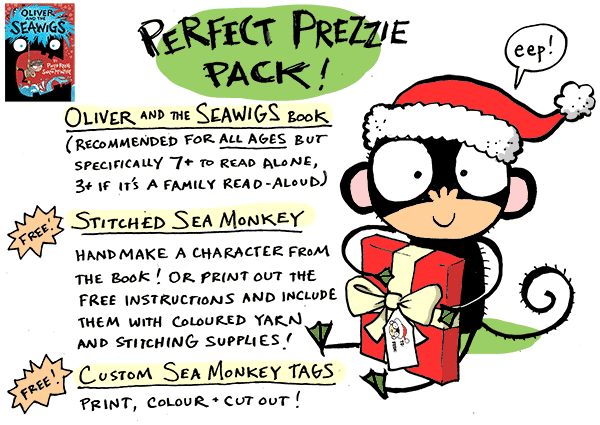 Gift tags! This was Philip's idea, and I've provided a variety of formats to print out, colour if you like, cut out and attach to your parcel. There's a traditional woodcut Sea Monkey and a more cheeky line drawing Sea Monkey. Hope you like them!
Download the PDF here
.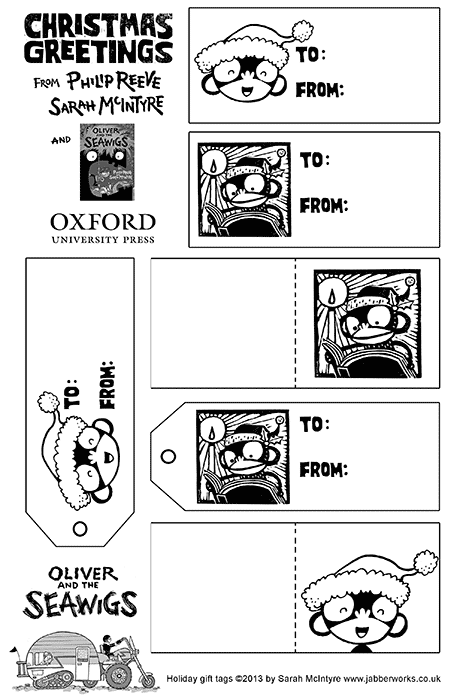 It's been fabulous seeing photos of people's Stitched Sea Monkeys come scampering in!
Fabulous Sea Monkeys by
Holly Skeet
and our the mother-in-law of our Seawigs Dutch translator,
Sandra Hessels
(as yet without a mouth)

Stitched by
Jo Morris
and writer
Gillian Cross
You can download the stitching pattern (designed by my studio mate, Ms
Deadly Knitshade
)
here on my website
.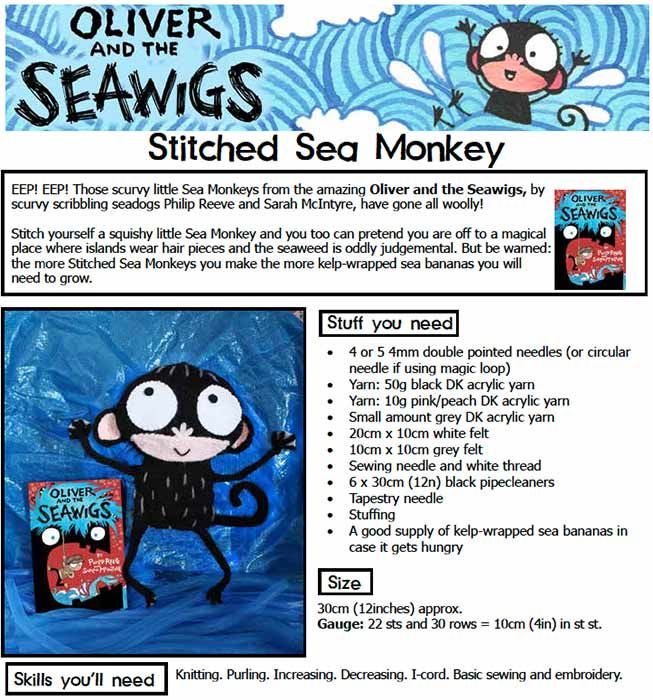 Hey, if you wanted, you could even draw your own Sea Monkey giftwrap! Or take some time on Boxing Day with the recipient of your Stitched Sea Monkey, drawing its portrait. Here's a little tutorial video,
How to Draw a Sea Monkey!
Oliver and the Seawigs - How to draw a Sea Monkey
from
MB Films
on
Vimeo
.
Or if you'd rather, you can print out the tutorial sheet
from my website
and include it with your parcel! Or
download the PDF direct here
. A perfect activity for a restless Boxing Day.
Hey, Philip Reeve and I have worked out a way to make