So you might have seen my last mega-blog-post about Thought Bubble comics festival. I went up to Leeds with writer-illustrator Viviane Schwarz on the train, which was a great excuse to get a peek at some of her latest work. You can get a hint at it from her brand-new tattoo (with 'Labora et Amare' lettering by Alexis Deacon):




And here it is, from Walker Books and edited by Lizzie Spratt, still in dummy-book form. It will be called I am Henry Finch and is very much inspired by the birds Viv used to live with. They would fly around the room and chatter incessantly, except when you raised something stick-shaped into the air. Then they'd all go very quiet and stare at you. Viv got lots of her friends to help her with the fingerprints.




And here's the other Comics Jam we did in our hotel room. It is slightly less manic than the first one.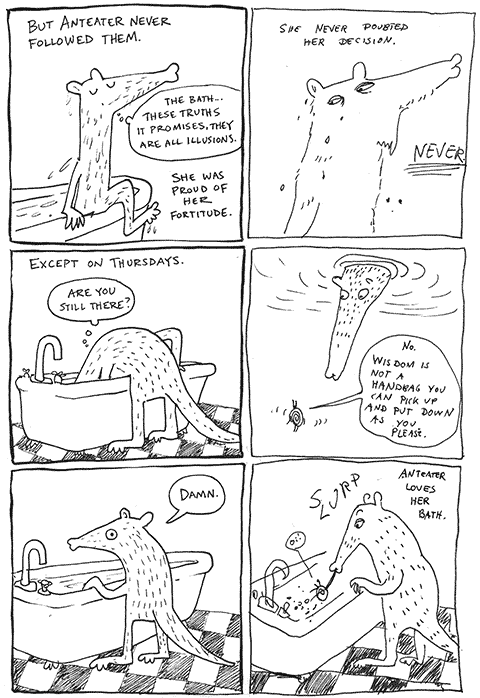 Be sure to check out Viv's other books, they are brilliant. Some of them are comics: The Sleepwalkers, Welcome to Your Awesome Robot and Shark and Lobster's Amazing Undersea Adventure.

I found this in our hotel room after a wild day of comicking. Thanks, lovely room mate!