Hey, I'm allowed to talk about this now! Iris the Mermaid is starring in a lovely new calendar, designed for Katie Clapham's indie bookshop, Storytellers, Inc. Iris is very excited! Here she is, in her beach boudoir, with an obliging Sea Monkey reading Oliver and the Seawigs and Colin the crab, ready to autograph. (He thinks he's the star of the book, and it's true that he appears in almost every illustration.) Ah, and there's Cliff, the rambling island, waving in the background.




Check out this stellar line-up! I'm very pleased to be listed among these amazing illustrators: David Lucas, Louise Yates, Sue Hendra, Garry Parsons, Quentin Blake, David Roberts, Clara Vulliamy, Leigh Hodgkinson, Mick Inkpen and Jessica Ahlberg. (If you don't know their work, check out their websites!) The calendar's quite large - 42cm x 30cm (16.5in x 11.7in) - and comes very reasonably priced at £10. Find out here how you can buy it from the Storytellers, Inc bookshop or at several other indie bookshops!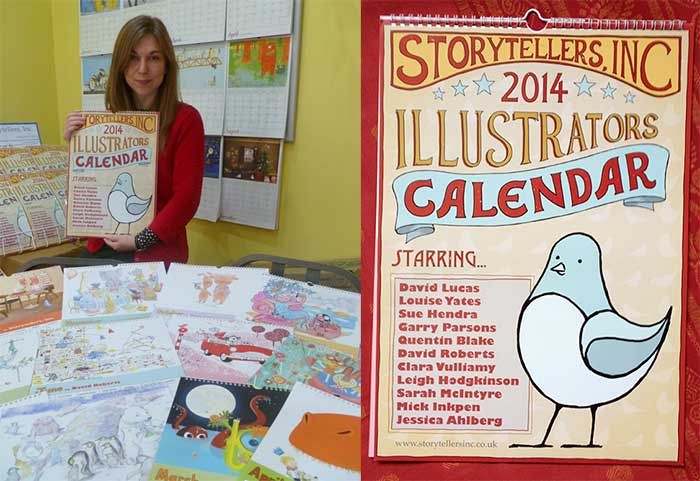 Oo, let's have a bit more of a look. The more I see of Leigh Hodgkinson's work, the more I love it.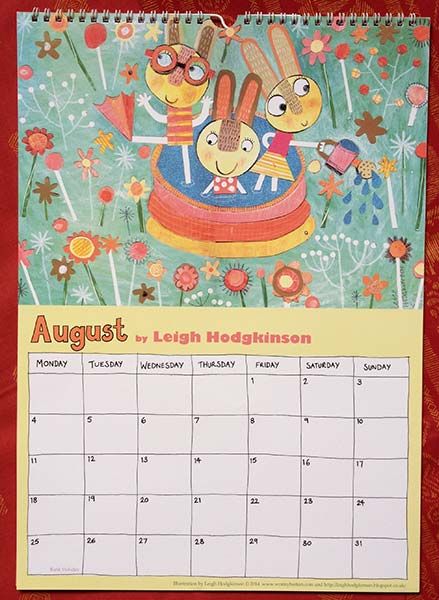 I first saw Leigh's Troll Swap when I was helping judge the Roald Dahl Funny Prize (it's shortlisted), and as soon as I saw its lovely red cover, I was smitten. It's not just gently funny, it's beautiful.




And look, it's David Roberts! I'm such a fangirl about that guy's work. This picture's from his upcoming book Rosie Rever, Engineer. (A New York Times bestseller, apparently!) Can someone get me this for Christmas, please? Thank you very much.




Oo, here's a little trailer:



And look, it's a scene from Clara Vulliamy's Dixie O'Day and the Great Diamond Robbery, written by her mother, Shirley Hughes!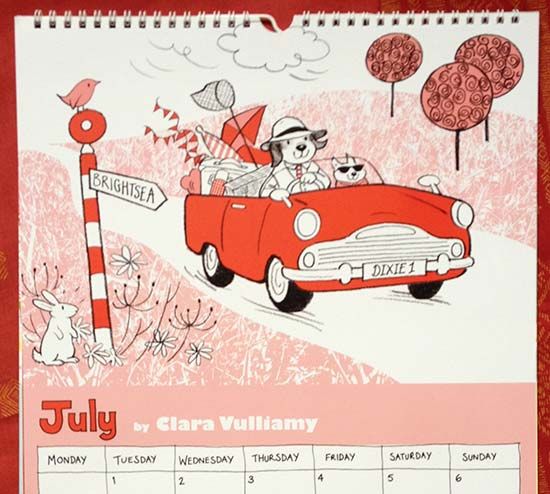 Why not give someone a calendar and a book from an independent bookshop this Christmas? You can follow Katie Clapham from Storytellers, Inc on Twitter as @storytellersinc.