Huge congratulations to The Phoenix Comic on Issue 100!!




It's such a wonderful comic, and has put forward top British creators, drawing the sorts of comics they want to draw, not having to fit their work into previously established characters. Brand-new characters, fresh stories, it's all there. Jamie Smart has done a blog post, showing some of the early development work for his genius comic strip, Bunny vs Monkey. Read it here!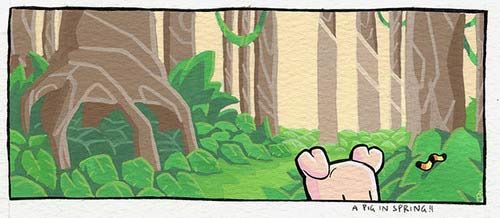 A Phoenix subscription makes a wonderful Christmas prezzie (roughly gauged toward ages 7/8+), either in weekly print or digital format. And I'm telling you this because I really believe it's something worth supporting, not because I work for The Phoenix - I don't. But I'm always thinking of new ideas of things I'd love to do for The Phoenix, and it kills me that, so far, I've only had time in my schedule to contribute one four-page comic (Issue 44, with Philip Reeve). But they go through a lot of comics material, they're always needing new stuff! So if you're a top-notch comics creator, do consider submitting your stories. Check out the details, over on The Phoenix website.