I thought I'd compile a list of some of the yummiest things out there this Christmas - stuff I've geeked out over this year - in case it inspires you in your Christmas shopping. (And no, it's not just my books.) These are things you might get for children or teenagers but end up keeping for yourself.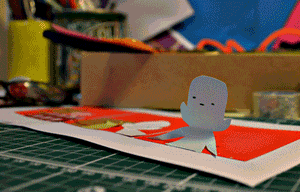 1. The first thing I'd make a mad dash for is Philippa Rice's new book, We're Out, which I'm planning to review soon on this blog. Lovely, warm-hearted, stocking-size comic book that will inspire kids and adults to get making stories with the bits and bobs lying around them. Available from Philippa's shop. Edit: And you can read my interview with Philippa here!





2. Pens! You can't go wrong with good pens. People are always getting frustrated that their work doesn't look good enough, and sometimes that's because they're using rubbish materials. Get them something nice to work with. I love Pentel's brush pen. It comes with a couple cartridges, but if you think the person will use it often, you can get another envelope of four replacement cartridges. I love Seawhite sketchbooks because they're cheap and cheerful and the paper's good for drawing. Sometimes if you give a person a gorgeous sketchbook, they won't actually use it because they'll think all the drawings will have to be amazing. Give them a stack of these sketchbooks and let them draw lots of quick, easy, fun drawings and not worry about them being perfect. They come in several size, but A4 fits in a rucksack and A5 fits in a handbag. And Faber Castell Pitt pens come in a handy pack of four different tip sizes, which are also lovely for drawing.





3. This red cover on Leigh Hodgkinson's Troll Swap is so festive and cheery, it makes me smile every time I look at it. Lovely arts-and-craft-inspired illustrations and a sweet story about a messy little girl and a fastidious troll who briefly swap homes.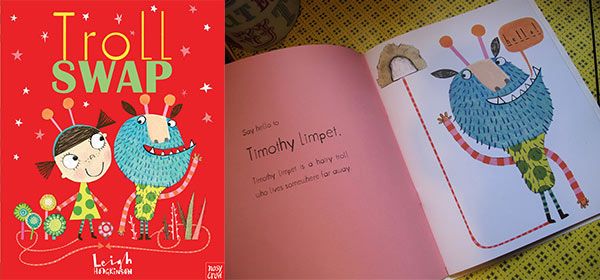 4. And Leigh has a shop called Wonkybutton with lovely things! I have already picked up a couple items for prezzies, including dolls you can cut out and stitch together, and a lovely tea towel.




5. Speaking of arts and crafts, I love these screenprinted cushions, sold just down the road from me in Greenwich. Marie Rodgers and Maria Livings have a lovely shop called Lush Designs, very near the market entrance (next to Rhodes Bakery, yum yum, coffee stop). Or you can buy them online. (I'm leaning against the fox one as I type this.)




6. I'm a big fan of Paul Bommer's printmaking work, and just about everything in the St Jude's Gallery in Norfolk. You could lose hours browsing their site, but here's the link to Paul's Tattooed Sailor print.




7. Philip Reeve's Goblins books are such cracking good reads that you'll want to start the second book as soon as you've finished the first. And they come together in lovely Christmas colours. When I read them, it made me want to try my hand at sculpting my own goblin baby.




8. So why not give them together with a pack of Sculpey clay? I love this stuff; it stays wet and malleable until you bake it, and if you get the modelling tools, you can get quite a nice smooth finish on it. After baking, its ceramic-like surface is perfect for painting with acrylic or modelling paint. Be sure to have some aluminium foil at hand, to stuff the insides if you're making something fat like this goblin. And if you want to get more stuff, wire and wire cutters to make sticky-out limbs would be very handy.




9. Now let's have some top-quality comics! The Phoenix Comic provides a great weekly dose of lovely stories through the postbox, all fresh comics material with no adverts. You can subscribe here on their website, and also order a folder to collect the comics in, and other merch. The comic has some great reader feedback features, so you may find the person you gave it to will be drawing comics like mad, to be featured in the magazine and blog. (You can also get the comic digitally for iPad.)




10. Gary Northfield writes and draws a regular strip for The Phoenix Comic called Gary's Garden, but he also has an amazing full-length comic called The Terrible Tales of the Teenytinysaurs, published by Walker Books. A gang of dinosaur friends muck about and go on adventures and it's loads of fun. You can also buy a signed and sketched version, as well as original artwork and this and other posters from Gary's online shop.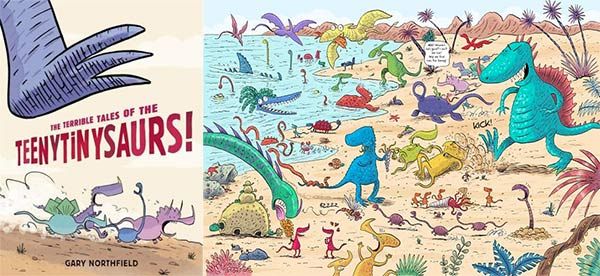 11. & 12. Two other amazing Phoenix artists, James Turner and Jamie Smart also have cracking good books out in the DFC Library. I'm such a fan of both their work; hilarious good fun and terrific storytelling. You can buy them through the Phoenix online shop. (And check out the other books while you're there, they're all ace.)




13. Here's a great gift to give someone if you want to get involved in a craft project with them. Viviane Schwarz takes you on a great walk through how to make your own cyber costume in Welcome to Your Awesome Robot.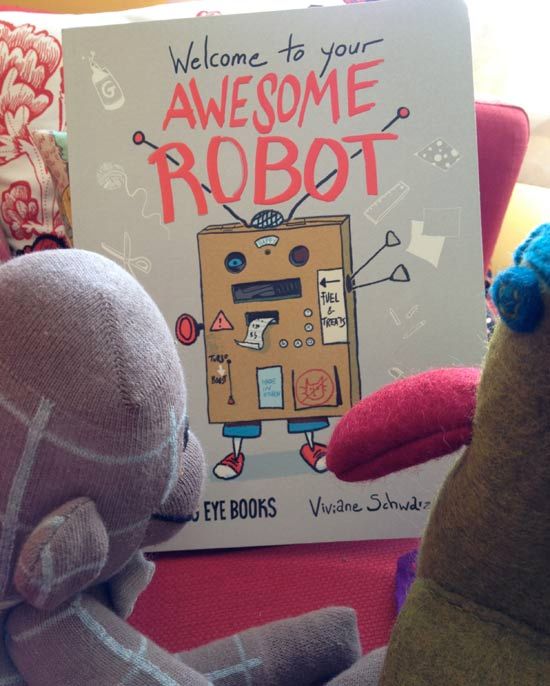 If you get this book, it might be a good idea to have some cardboard boxes and craft supplies at hand! (Here's my earlier review, in which monkey and duck make their own robot.)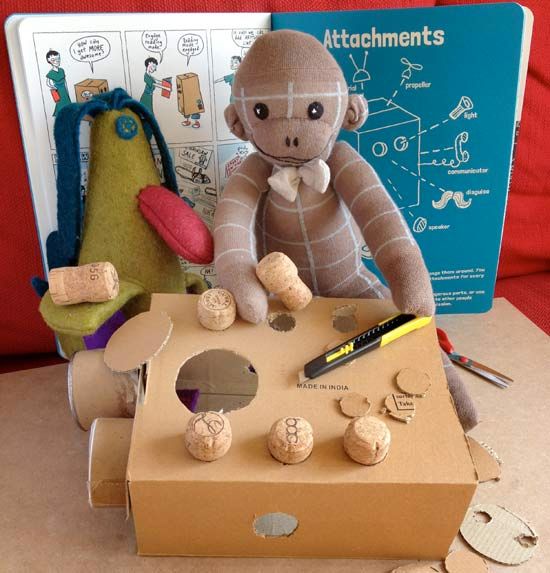 14. You can't go wrong with Luke Pearson's Hilda comic books. If the person you're shopping for loves Moomins and Miyazaki animations, this will be right up their street. The Hilda vinyl doll is a bit pricey, but I want one. And Nobrow even do beautiful gift wrap that you'll be tempted to hang on the wall instead of cut up.




15. I'm not sure how much modern kids love wooden toys, but I bought this fox for someone and then couldn't give it away. It's produced by Djeco and designed by fabulous Frenchman Marc Boutevant, who illustrates the heartwarming Ariol comic books.




16. I've already had to order more copies of The Snow Queen and other stories by Isabel Greenberg because I keep giving it away to everyone. Isabel's told the traditional Snow Queen and Emperor's New Clothes stories but given them her own slightly modern twist and illustrated them with lovely folk-art-inspired drawings. It's 32 pages, a thin comic rather than a thick book like her Encyclopedia of Earth Earth, so perfect for stuffing Christmas stockings and giving someone a comics taster. Get a closer look over on the Great Beast website.




17. Goth Girl by Chris Riddell: Funny, quirky storytelling with amazing illustrations. Read my earlier review here!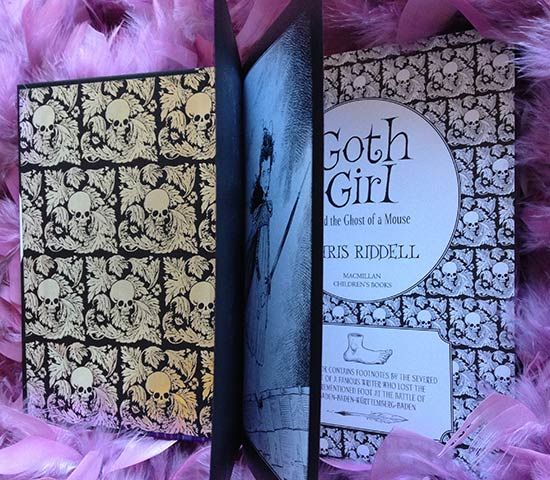 18. I'm really hoping one of the authors on this list will give me a signed copy of this Doctor Who book, 11 Doctors, 11 Stories. (You can see my fan art and read a little bit about it here on an earlier blog post.)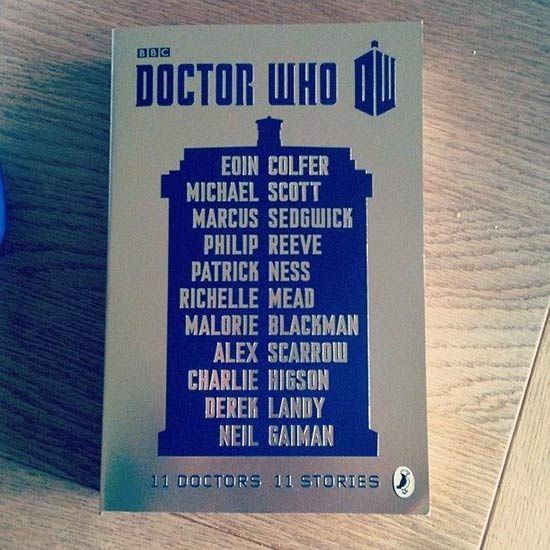 19. Creature Couture by Woodrow Phoenix, featuring the 3D work of Felt Mistress, based on her partner Jontofski's drawings. Such lovely creations, and very inspiring. Read my earlier blog post about it here.




20. Wonderful gifts can't make up for spending time with someone. Make a certificate, promising to take that person to a specific location and draw with them. Perhaps include it with a sketchbook and drawing supplies. You might just sit down at a table and draw something inspired by a favourite artist. (Here's a picture my friend Sam and I drew, based on artwork by Scott Walker, after Scott did a mural workshop at Sam's school, and Jon Burgerman.) Or take them to a museum with artifacts, or a park with cool trees and draw those.




And, of course, what you were expecting, but yes: I think my Oliver and the Seawigs makes a great gift this Christmas. Philip Reeve and I (with the help of my stitch-tastic studio mate Deadly Knitshade, who also has some lovely books out!) have come up with free ways to make it an even better prezzie, details here.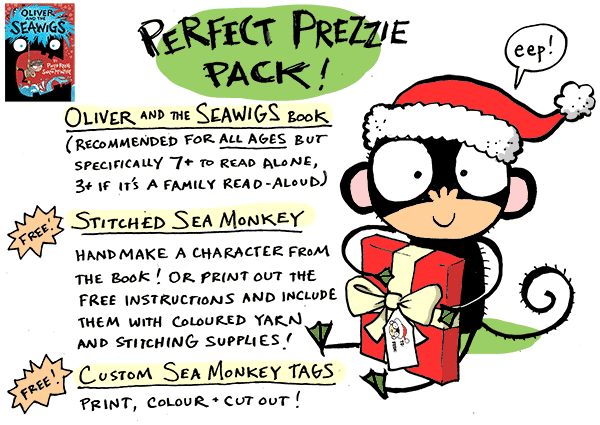 Hope that helps! I know I've missed loads of things, but it's a good start. :)

Edit: Here's another good book list from Damyanti Patel on the Overdue Books blog.