So exciting! Oliver and the Seawigs by Philip Reeve and me has just been shortlisted for the Blue Peter Book Awards!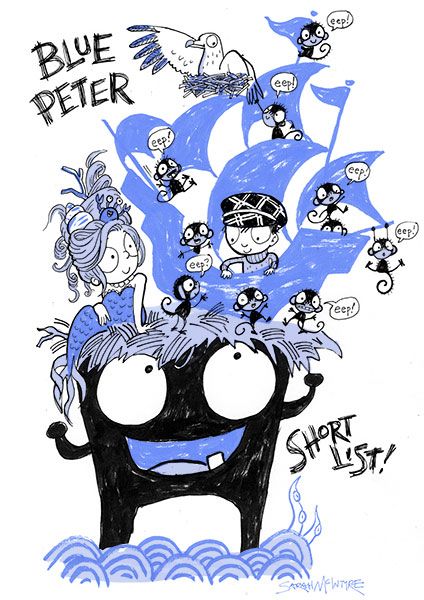 Here are the presenters, Radzi and Lindsey, making the announcement:




And here are the final three books in the Best Story category:

* Oliver and the Seawigs by Philip Reeve and Sarah McIntyre (Oxford University Press)
* Rooftoppers by Katherine Rundell (Faber & Faber)
* Whale Boy written by Nicola Davies, illustrated by Joe McLaren (Yearling)




The three in the Best Book with Facts

* Marvellous Maths written by Jonathan Litton, illustrated by Thomas Flintham (Templar Publishing)
* Tony Robinson's Weird World of Wonders: World War II written by Tony Robinson, illustrated by Del Thorpe (Macmillan Children's Books)
* The World in Infographics: Animal Kingdom written by Jon Richards, illustrated by Ed Simkins (Wayland Books)





It was fun to see familiar faces! Writer (and occasional illustrator) Marcus Sedgwick, who co-curated the Pop-Up Festival with me, was one of the judges: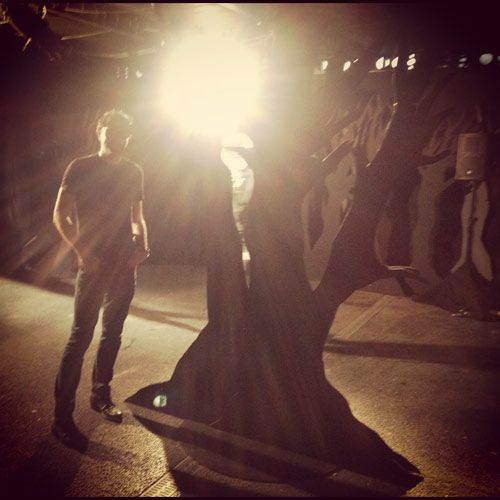 Fellow CWIG committee member at the Society of Authors, Nicola Davies, was one of my fellow shortlisters! Here's my doodle from a panel talk she gave at the CWIG conference. (And yes, there is a link between Seawigs and CWIGs.)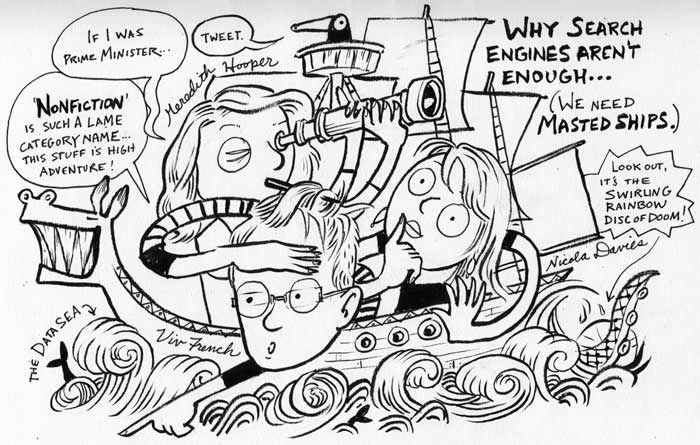 Also, Thomas Flintham and I both did our MA Illustration degrees with Janet Woolley at Camberwell art college, so we've seen each other at Alumni Day talks and such. (Thomas is the guy in the back, third from the left.)




Ah, and Philip and I even saw Tony Robinson not long ago, at the Cheltenham lit fest, at the Readathon party (a great charity of which he's a patron).




A big congratulations to everyone, and thanks to the judges for getting through a BIG STACK of books! Now more than 200 kids from 10 schools in the UK will read the six shortlisted books and pick their top book in each category. The winning books will be announced on the Blue Peter programme scheduled for World Book Day on March 6, 2014. You can find out more over on the Booktrust website. And a link to Martin Chilton's article in The Telegraph!