I've been picking away at a piece of linoleum the past two days when I had a free moment, and I managed to print it. Behold, our noble house guest: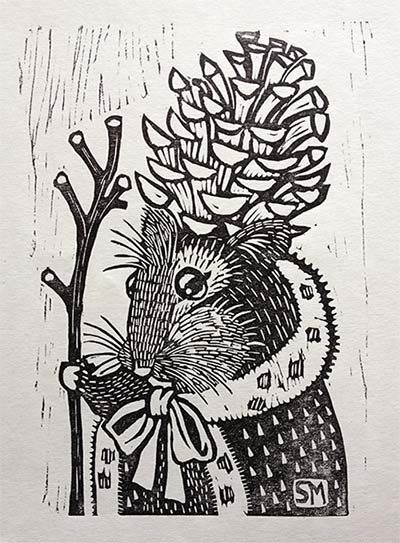 I always like getting a peek at the actual block, not just the print. You get the ink to stick by rubbing the back of the paper with a spoon.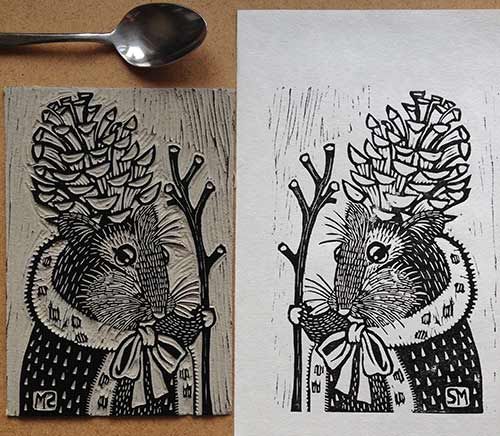 Here's Superhamster, inspecting his new portrait. I think he likes it, but he commented that I've made his cheeks look slightly too bulgey.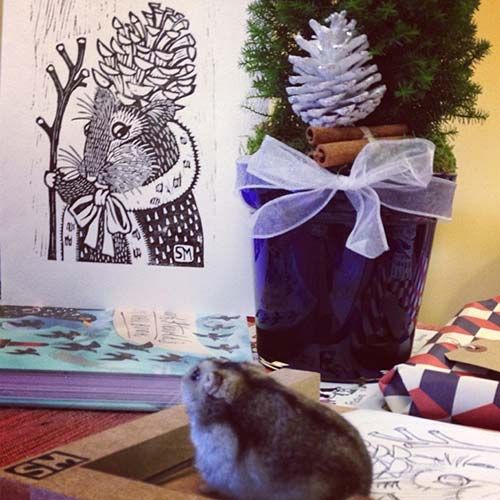 Superhamster's owner, my studio mate Elissa Elwick, was very keen that he should have his own prezzie on Christmas Day. He liked it very much.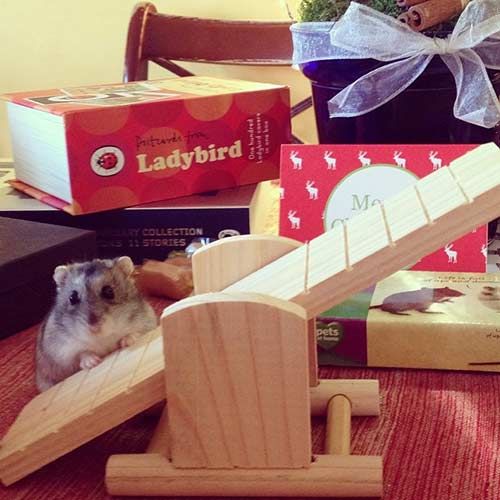 But he liked the box better.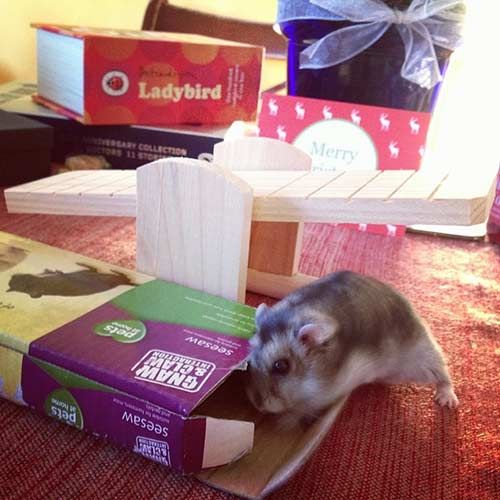 Here's some of my lovely loot: Work Book by Mark Hearld (which made me want to go make a lino cut), a luxury edition of Maggot Moon by Sally Gardner and Wonder by R. J. Palacio

And the most exciting, a signed and be-Daleked copy of Doctor Who: 11 Doctors, 11 Stories by my co-author Philip Reeve and a bunch of other fab people I know a little bit from festivals and such.




Superhamster liked best More Than This by Patrick Ness. He's not so interested in the plot line but he thinks the book's design is top-notch.




Oops, HAMSTER ESCAPE! He moves fast, this little guy.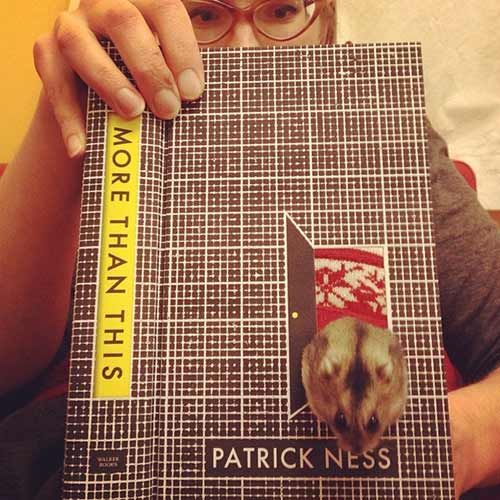 It's funny keeping Superhamster. Mostly he just sleeps in his box, but I like to get him out and take photos of him having adventures. It reminds me of this thing when I was a kid and had a Cabbage Patch Kid doll. There was this 'Summer Camp' where you could send your doll, and you'd get postcards sent back of the doll playing tennis, sitting by the campfire, doing camp things. And I kind of knew the doll would probably just sit in a box somewhere, but it was still tempting to send her away, so I could imagine her having a brilliant time somewhere. (I would have, I think, if it hadn't been terribly expensive.)

So that's Christmas. Thanks to all our friends and neighbours who made it such a special day!