I was gnashing my teeth at having to go back to work today after all the Christmas fun and lazing about: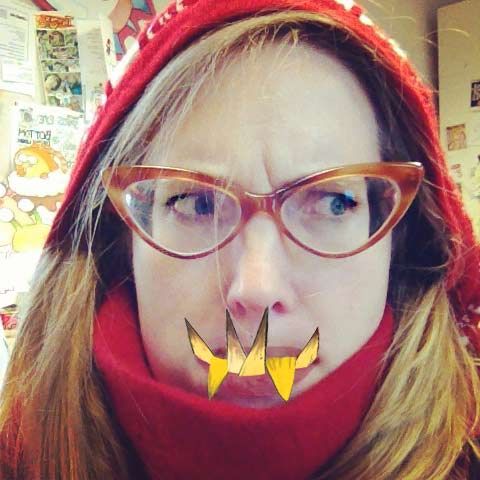 But then the postman brought a surprise! A box full of copies of my new book, There's a Shark in the Bath, from Scholastic UK. it's the very first published picture book I've ever written AND illustrated myself!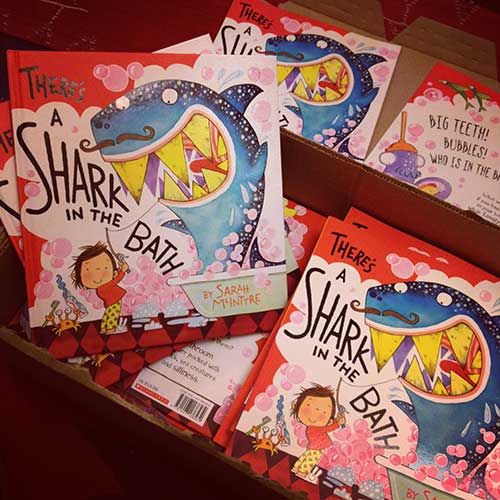 Here I am, wearing my new shark hat to celebrate. (It was created by Dublin-based AMBi Designs, who has a shop on Etsy.)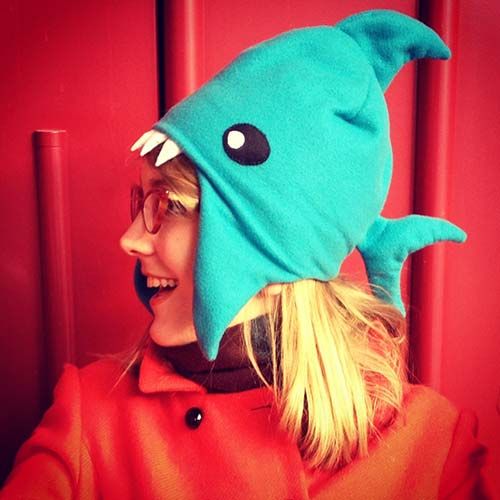 And a little prezzie for you, get out your crayons: here's a Shark Colouring Sheet! I'll put it on my website soon, but for now, you can download the printable PDF here.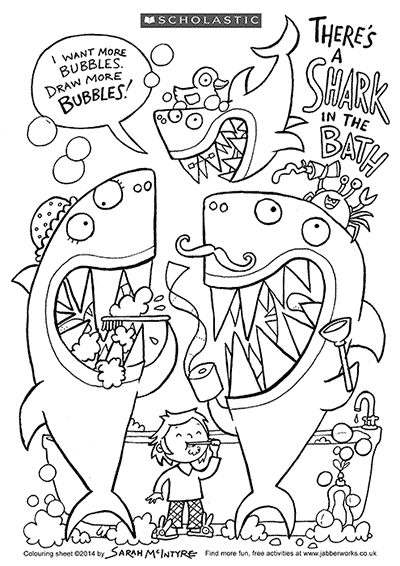 A lot of people ask me how I make my artwork. Here's a little peek at how I went about it for this book. First I started with a very simple 'thumbnail' sketch: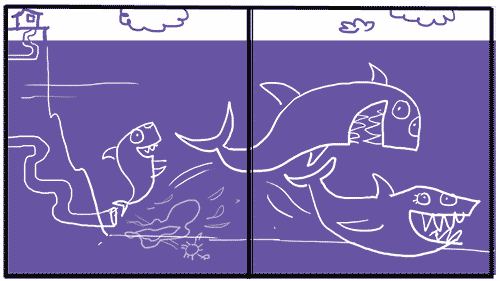 Then I drew it out full size in pencil. Actually, larger than full size, this is 110% of the size it's printed in the book. That gave the designer (Rebecca Essilifie) a little extra wiggle room if the artwork didn't exactly fit the page size, or the printer didn't cut the paper perfectly around the edges.




Next, I traced it on the light box, using a dip pen and India ink. I like India ink because, when it's dry, I can paint over the ink and it won't smear. Then I used coloured inks, which work a lot like watercolour. I painted the sharks before the background, because they're the most important things in the page; the rest of the picture is basically there to make the sharks look good.




Background colour! The sharks are blue, and the sky is blue-ish grey, so I thought I'd experiment with making the sea some other colour than blue, as contrast. I liked this lime green colour; it looks like water with light coming through it.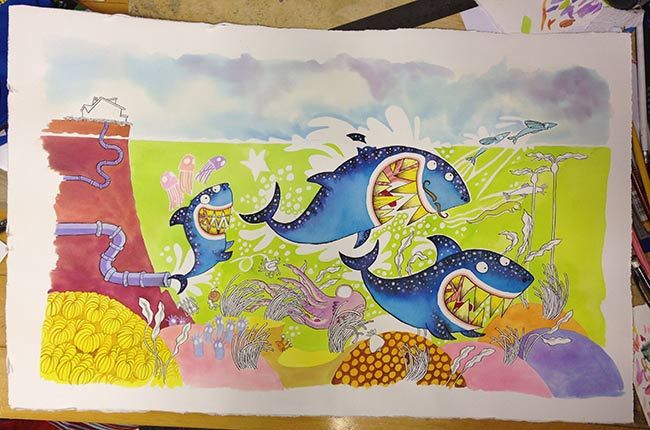 And here's the final scanned artwork, as it appears in the book! I had fun adding lots of little sea life details. Oh, and yes, Baby Shark IS wearing braces on his teeth.




There's a Shark in the Bath officially launches on January 16th, but you might spot it in shops before then (as Catherine Johnson just did!) I hope you like it!