I'm hearing of more sightings of this picture book in the wild! COMING TO A BATHTUB NEAR YOU.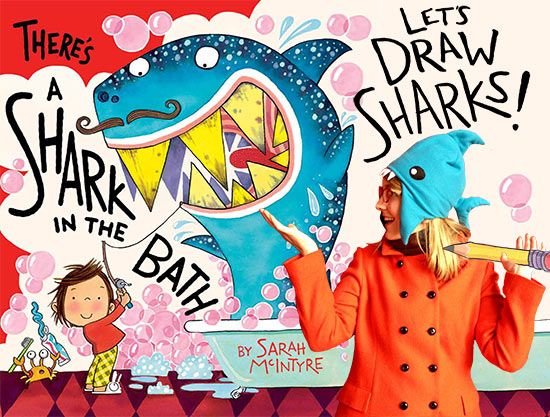 Come draw silly sharks with me! Feel free to add extra stuff in your bathtub, including yourself! (Do you look cool as a cucumber next to your shark, or are you totally freaking out?) Feel free to tweet me your drawings with the #SharkInTheBath hash tag! (@jabberworks: Keep the drawings kid-friendly if you're an adult, thanks!) You can download this Draw a Shark in the Bath sheet as a PDF here.




I make free downloadable activity stuff to go with all my books, and I'll be posting these soon on my website. There's a Shark colouring sheet here, and feel free to browse and use some of the others!

Edit: Whoo hoo! First Shark in the Bath by @CethanLeahy!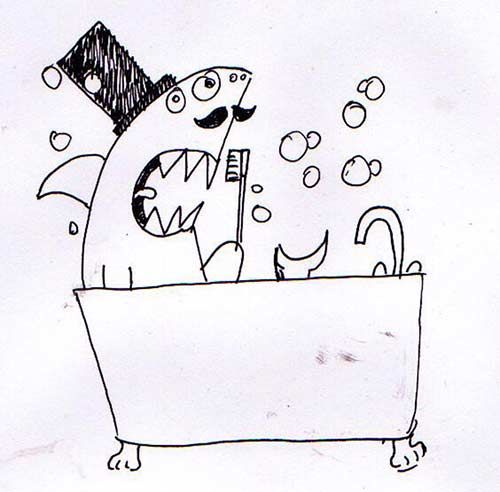 And another by the fab daughter of @caro_smith1!




Check out this drawing tweeted by illustrator/comics artist @AJLillywhite!She explains that it's her daughter offering some of her Christmas prezzies.




La la la... musical interlude by @nalsa!




Full colour by @ADsaxist!




Wow, look at this one by @CuteNosferatu!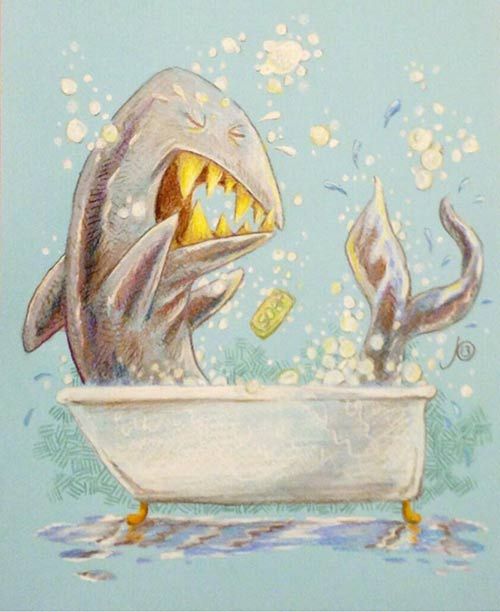 By @ednapurviance!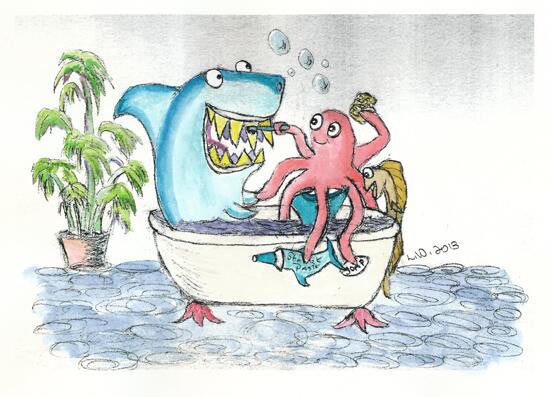 By @JHGHendriks!




By @LivingAbstracts!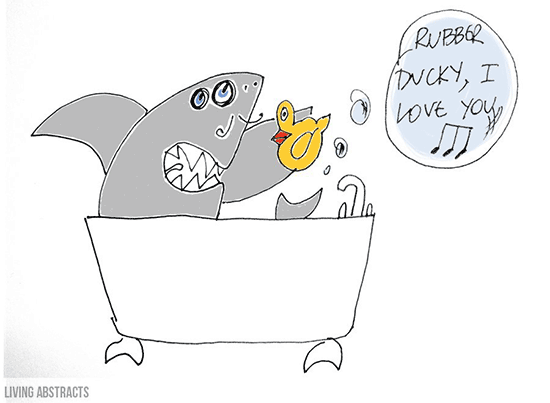 By my agent, @JodieHodges31!




By Lucy, tweeted by @sarahyewman!




Oo, it's Lucy again, ramping it up a notch!




By @sisterspooky!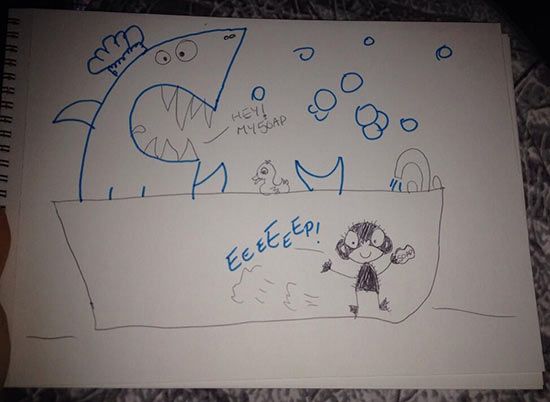 By @SteveSketchesIt!