When people ask me what's my best tip for making books, I tell them... make books! Lots of books, little books, books they can make quickly and feel the satisfaction of FINISHING. And I've made a book template that anyone from young children (with adult help) and older people can put together: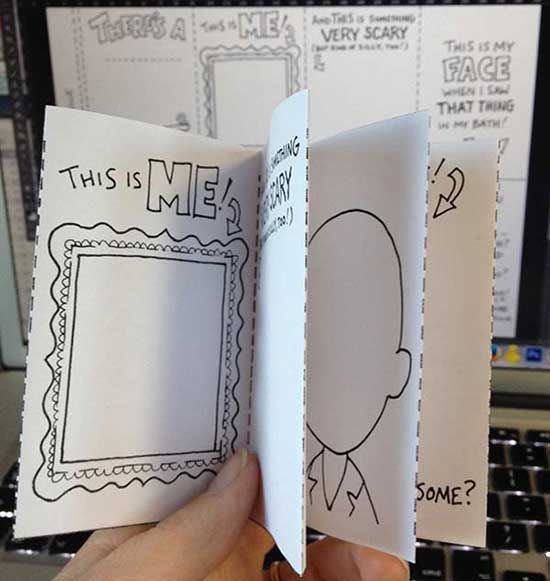 The other question I get asked a lot is 'where do you get your ideas?' For my new picture book, the idea was very simple, it was a basic 'what if?' question. WHAT IF a shark came out of your bath tub?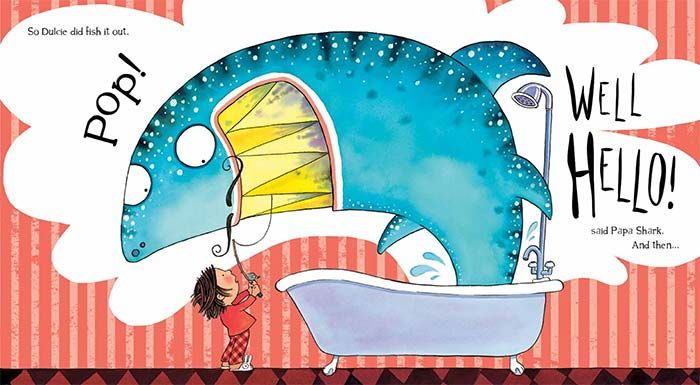 So a great way to make a new book is change the question a bit. What if SOMETHING ELSE popped out of your bath? Say, a sea monkey, an alien, an opera singer, a giant rabbit, a cruise liner, a giant squid, fairies, dragons, robotic spiders, the colour purple, world peace... the list is endless!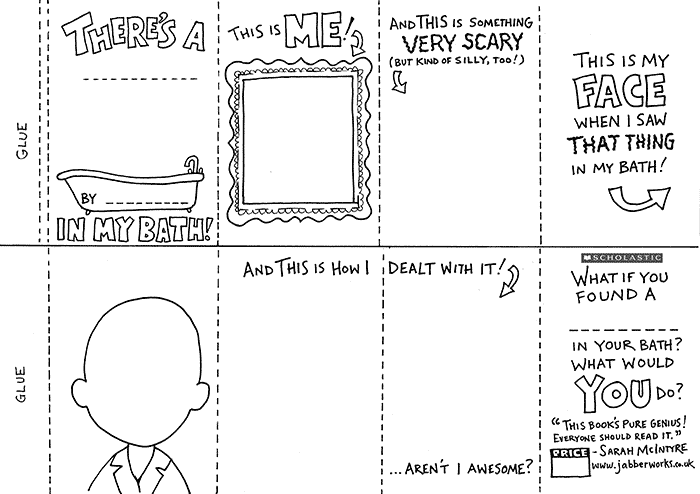 There are loads of different ways you can make a miniature book. (I've posted a different way on my Vern and Lettuce page.) But this is a very simple way to make a book from a single-sided printout that doesn't seem to confuse people. Here's a sheet you can print out with the directions on it! Click here to download both sheets as a PDF.




My fab web designer has finished putting together my webpage for There's a Shark in the Bath, and you can explore four different free activities on it! I come up with activities for each book I make, and I hope you enjoy these ones. Feel free to use them with your kids, with your friends, in schools, libraries, bookshops, parties, wherever they might come in handy. Click on over for a peek!