Did you know that sharks love dressing up? Well, they do in my world, anyway. I had fun doodling these this morning. Here's Sherlock Shark: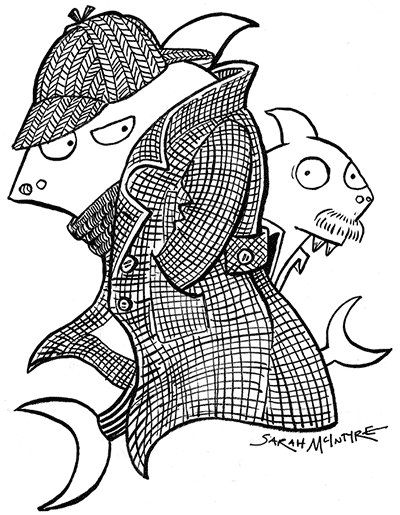 And Shark Fairy: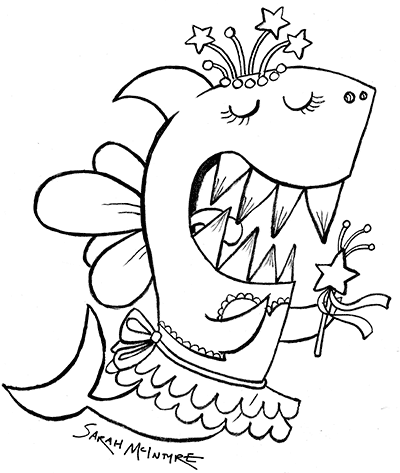 Hmm, I wonder, what are some other sharks I might draw? Feel free to draw some yourself, or tweet me some suggestions! And if you or some kids you know fancy colouring these, you can download Sherlock Shark as a PDF and Shark Fairy as a PDF. ...I'd love to see the results! :D

Yesterday I got to see two of my best friends, Manoëlle and Mags, who live in Brussels. If you look right near the beginning of There's a Shark in the Bath, they're the two people mentioned in the dedication. It was fun presenting them with their books! They're both clever, resourceful women who would know just what to do if a shark popped up in their bath.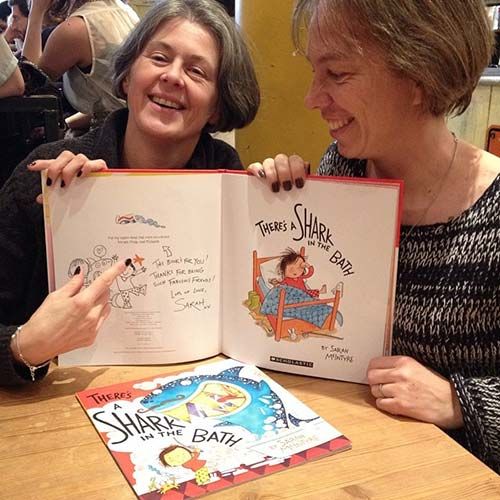 Edit: Ha ha, shark detectives! This 1988 Sharky & George video just in from Tom Pollock: