Big thanks to the Resident Storyteller at Clapham's excellent independent bookshop, Under the Greenwood Tree, for tweeting storytime photos this weekend!




They're featuring There's a Shark in the Bath as their Book of the Month. If you're in south London, be sure to check them out. Here's their website and you can follow them on Twitter at @helloUGT.




They're displaying some of the Shark colouring sheets next to the book, with a note that kids can get colouring supplies at the desk if they want to do some work on it then and there!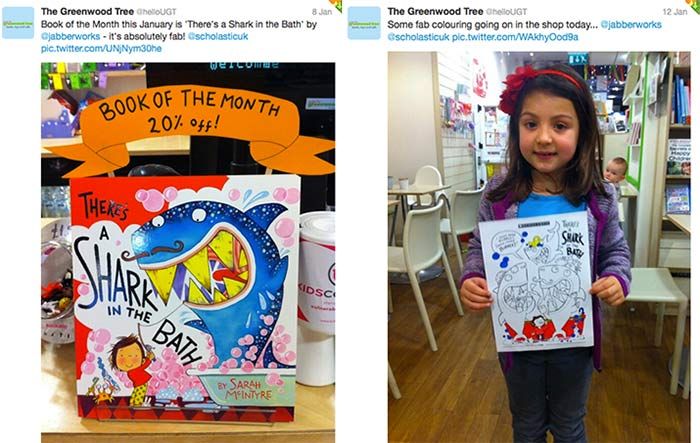 If you'd like to do some colouring, drawing, making books, you can download the sheets free from my website right here. I'm happy if bookshops, libraries, schools, hospitals, families, anyone can put them to good use!