I'm excited to be part of this exhibition in Halifax, West Yorkshire, curated by the fabulous Chris Mould! Fallen Leaves is your chance to peek at sketchbook drawings by amazing illustrators Emma Chichester Clark, Benji Davies, Shirley Hughes, Steve Lenton, James Mayhew, David Melling, Chris Riddell, Alex T. Smith, Clara Vulliamy... and me! If you don't know some of them, be sure to follow the links to explore their websites.

You can also follow most of us on Twitter: Chris @chrismouldink, Emma @emmachichesterc, Benji @Benji_Davies, Steve @2dScrumptious, James @mayhewjames, David @DavidMelling1, Chris @colinthealien, Alex @Alex_T_Smith, Clara @ClaraVulliamy and me @jabberworks.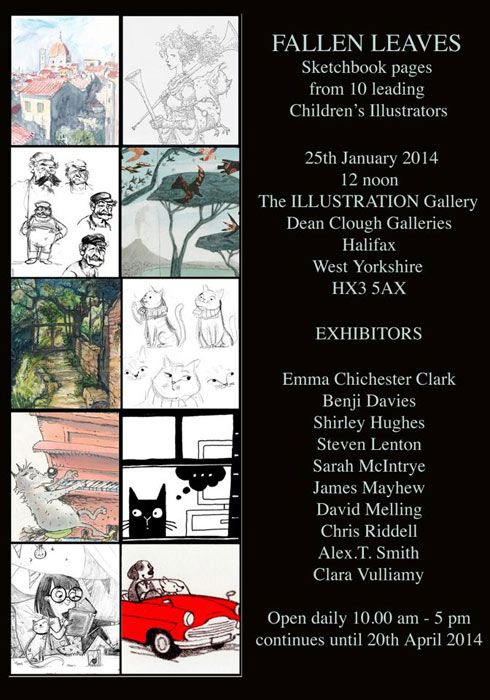 It's been great seeing photos of the knitted Sea Monkeys people have made! Check out this cheeky chap tweeted at me by Sarah Yewman! (You, too, can make a Sea Monkey; free knitting pattern here on my website. It's designed by the excellent Lauren O'Farrell, aka @deadlyknitshade.)




And don't miss your chance to book seeing Steve Cole and me leading a family audience (ages 7+) in a wild creative comics-themed session in Chelmsford for the Essex Book Festival! Sat, 29 March, 2pm, hope you can make it! Booking details here on the festival website.



(Did you know that Steve - @SteveColeBooks - has taken over from Charlie Higson to write the next Young James Bond book?)