Oliver and the Seawigs
. The second book's going to be the same size and format as Seawigs (and a collaborative adventure with
Philip Reeve
, of course), but it will feature entirely different characters and a new setting. I'm already very fond of this little robot; its name is Pilbeam.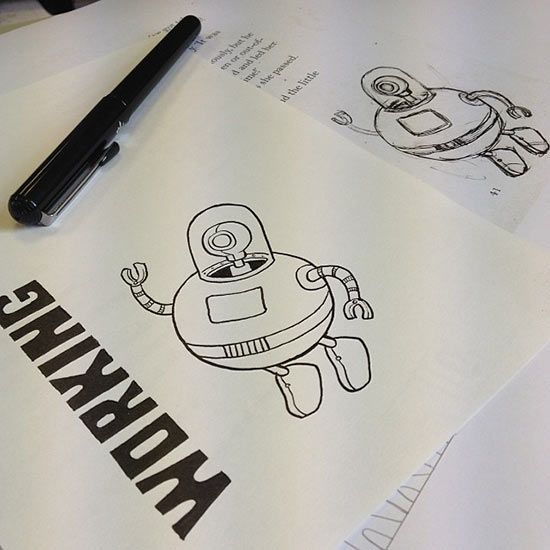 And the setting is - did you guess? - SPACE! I'm having loads of fun designing spaceships and stuff. If I get stuck, I look at pictures of sea life and take the shapes and make them mechanical. That largest space ship here is definitely based on a fish.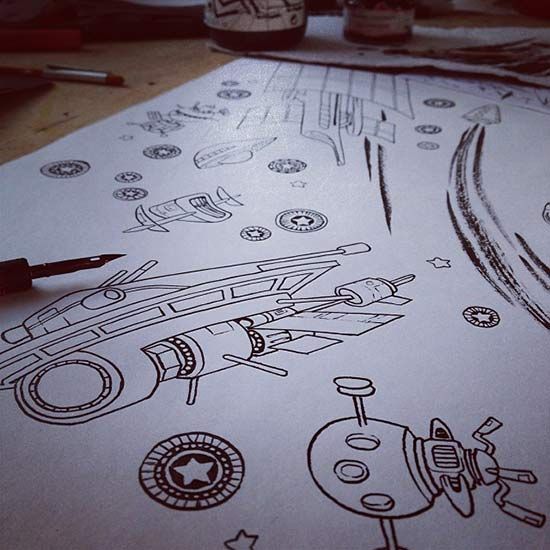 Good ol' Reeve sent me a care package with some helpful reference material.
I love the film
Moon
so, so much. If you haven't seen it, slip this one to the top of your pile of videos to watch.
So what else is happening in the studio? Well, we're braving the cold...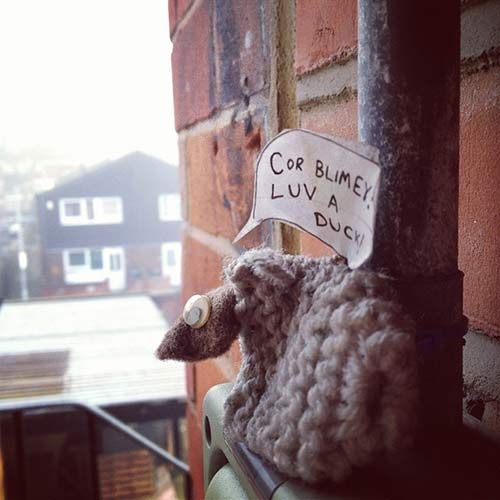 ...and floods....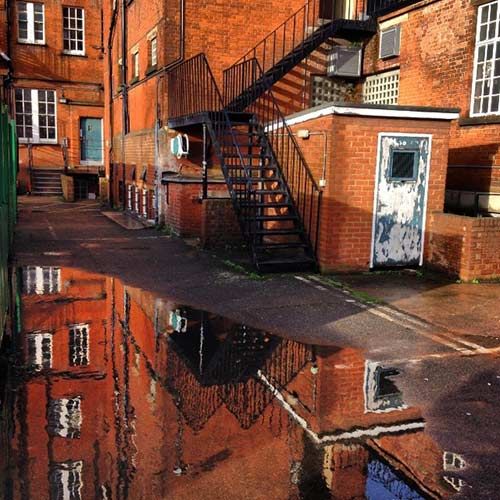 ...and
Gary Northfield
... Oh wait, did I tell you that
Gary's featured in the latest Make It Then Tell Everybody podcast
? The sound from the Skype interview is a little ropey, but it's worth sticking out for the fascinating things Gary has to say.
Elissa Elwick
and I just happened to photobomb him for his interview shot: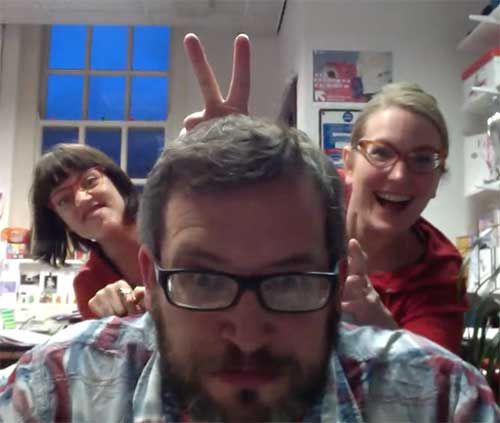 Make It Then Tell Everybody
is an excellent series of podcasts, do have a look at the whole list of things Dan Berry has recorded. (You can listen to
my interview here
.)

In the meantime, I'm becoming more like my Iris-the-mermaid character every day. I've discovered that if I use lots of dry shampoo, I can make my hair do ANYTHING. Why didn't I know about this stuff earlier? It would have been ace when I was in school, trying to make my flat hair look like Princess Diana's. Never mind, I'm having fun with it now.
Here's a look at the my desk right now. I'm working on the follow-up book to